Anne Ridler Poems,Anne Ridler was one of England's finest 20th century poets who was heavily influenced, and indeed mentored by, T S Eliot. She had a number of collections of poetry published along with several verse dramas which were performed across the south of England around the period of the Second World War.
It was hard to find stage plays being performed at that time. In later life she turned her hand to translations of librettos and one, Così fan tutte, was televised on Channel Four in 1988. Probably in keeping with the style of programming often found on that channel in its early days, the production was described as "slightly risqué". Tragically it took until the 89th and last year of her life to receive the OBE for services to literature but she was pleasantly surprised to receive the honour.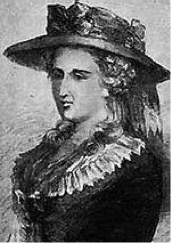 Anne Ridler Bio
She was born Anne Barbara Bradby on the 30th July 1912 at Rugby public school, where her father was a housemaster. She had a fairly sickly childhood and missed much of her study time at Downe House in Berkshire. Perhaps this shaped her future career though, because she spent as much time as possible devouring literature, in particular the work of Walter Scott. There is no mention of a traditional university education in her story but, at the age of 20, she studied for a journalism diploma at Kings College, London.
She was a lifelong Christian and she said that, despite this, she did not find the prospect of death easy to face. She was fortunate though that she lived a long life which just tipped over into the 21st century. She had a sharp mind right up to the end though and seemed to know that her days were numbered.
Anne Barbara Ridler died on the 15th October 2001, aged 89.
Anne Ridler Poems
Since we through war awhile must part
Sweetheart, and learn to lose
Daily use
Of all that satisfied our heart:
Lay up those secrets and those powers
Wherewith you pleased and cherished me these two years:Now we must draw, as plants would,
On tubers stored in a better season,
Our honey and heaven;
Only our love can store such food.
Is this to make a god of absence?
A new-born monster to steal our sustenance?
We cannot quite cast out lack and pain.
Let him remain-what he may devour
We can well spare:
He never can tap this, the true vein.
I have no words to tell you what you were,
But when you are sad, think, Heaven could give no more.