William Blake Poems Part 1
William Blake was an English poet, painter, and printmaker. Largely unrecognised during his life, Blake is now considered a seminal figure in the history of the poetry and visual art of the Romantic Age. What he called his "prophetic works" were said by 20th-century critic Northrop Frye to form "what is in proportion to its merits the least read body of poetry in the English language"
William Blake Bio
By turns whimsical and apocalyptic, brilliant and yet somehow simple, British poet William Blake (1757-1827) expanded the boundaries of poetry both with language and visuals to create a body of work that has become among the most beloved in the English language.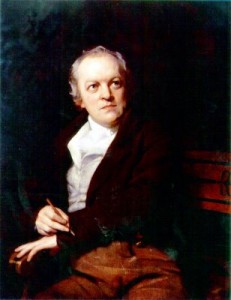 Known more for his visual arts than his poetry in his lifetime, Blake's poetry was often illustrated by his own drawings and woodcuts. While illustrated books of poetry and prose were hardly unheard of in Blake's time, Blake, dissatisfied with current methods of printing, began experimenting with the process itself, eventually creating new forms altogether.
One such example was called "illuminated printing." According to the Royal Academy of Art, Blake's illuminated printing process began with pages printed on copper plates that contained text within an image. After the page was printed, the illustrations were then colored with paint.
Poems
"But in the Wine-presses the Human Grapes Sing not nor Dance:"
But in the Wine-presses the human grapes sing not nor dance:
They howl and writhe in shoals of torment, in fierce flames consuming,
In chains of iron and in dungeons circled with ceaseless fires,
In pits and dens and shades of death, in shapes of torment and woe:
The plates and screws and racks and saws and cords and fires and cisterns
The cruel joys of Luvah's Daughters, lacerating with knives
And whips their victims, and the deadly sport of Luvah's Sons.
They dance around the dying and they drink the howl and groan,
They catch the shrieks in cups of gold, they hand them to one another:
These are the sports of love, and these the sweet delights of amorous play,
Tears of the grape, the death sweat of the cluster, the last sigh
Of the mild youth who listens to the luring songs of Luvah.—-
Sweet dreams form a shade,
O'er my lovely infants head.
Sweet dreams of pleasant streams,
By happy silent moony beamsSweet sleep with soft down.
Weave thy brows an infant crown.
Sweet sleep Angel mild,
Hover o'er my happy child.Sweet smiles in the night,
Hover over my delight.
Sweet smiles Mothers smiles,
All the livelong night beguiles.Sweet moans, dovelike sighs,
Chase not slumber from thy eyes,
Sweet moans, sweeter smiles,
All the dovelike moans beguiles.Sleep sleep happy child,
All creation slept and smil'd.
Sleep sleep, happy sleep.
While o'er thee thy mother weepSweet babe in thy face,
Holy image I can trace.
Sweet babe once like thee.
Thy maker lay and wept for meWept for me for thee for all,
When he was an infant small.
Thou his image ever see.
Heavenly face that smiles on thee,Smiles on thee on me on all,
Who became an infant small,
Infant smiles are His own smiles,
Heaven & earth to peace beguiles.
A War Song to Englishmen
Prepare, prepare the iron helm of war,
Bring forth the lots, cast in the spacious orb;
Th' Angel of Fate turns them with mighty hands,
And casts them out upon the darken'd earth!
Prepare, prepare!Prepare your hearts for Death's cold hand! prepare
Your souls for flight, your bodies for the earth;
Prepare your arms for glorious victory;
Prepare your eyes to meet a holy God!
Prepare, prepare!Whose fatal scroll is that? Methinks 'tis mine!
Why sinks my heart, why faltereth my tongue?
Had I three lives, I'd die in such a cause,
And rise, with ghosts, over the well-fought field.
Prepare, prepare!The arrows of Almighty God are drawn!
Angels of Death stand in the louring heavens!
Thousands of souls must seek the realms of light,
And walk together on the clouds of heaven!
Prepare, prepare!Soldiers, prepare! Our cause is Heaven's cause;
Soldiers, prepare! Be worthy of our cause:
Prepare to meet our fathers in the sky:
Prepare, O troops, that are to fall to-day!
Prepare, prepare!Alfred shall smile, and make his harp rejoice;
The Norman William, and the learnèd Clerk,
And Lion Heart, and black-brow'd Edward, with
His loyal queen, shall rise, and welcome us!
Prepare, prepare!
A Divine Image
Cruelty has a human heart,
And Jealousy a human face;
Terror the human form divine,
And Secresy the human dress.The human dress is forged iron,
The human form a fiery forge,
The human face a furnace sealed,
The human heart its hungry gorge.
A Little Boy Lost
"Nought loves another as itself,
Nor venerates another so,
Nor is it possible to thought
A greater than itself to know.
"And, father, how can I love you
Or any of my brothers more?
I love you like the little bird
That picks up crumbs around the door."
The Priest sat by and heard the child;
In trembling zeal he seized his hair,
He led him by his little coat,
And all admired the priestly care.
And standing on the altar high,
"Lo, what a fiend is here! said he:
"One who sets reason up for judge
Of our most holy mystery."
The weeping child could not be heard,
The weeping parents wept in vain:
They stripped him to his little shirt,
And bound him in an iron chain,
And burned him in a holy place
Where many had been burned before;
The weeping parents wept in vain.
Are such thing done on Albion's shore?
A Dream
Once a dream did weave a shade
O'er my angel-guarded bed,
That an emmet lost its way
Where on grass methought I lay.
Troubled, wildered, and forlorn,
Dark, benighted, travel-worn,
Over many a tangle spray,
All heart-broke, I heard her say:
"Oh my children! do they cry,
Do they hear their father sigh?
Now they look abroad to see,
Now return and weep for me."
Pitying, I dropped a tear:
But I saw a glow-worm near,
Who replied, "What wailing wight
Calls the watchman of the night?
"I am set to light the ground,
While the beetle goes his round:
Follow now the beetle's hum;
Little wanderer, hie thee home!"
A Poison Tree
I was angry with my friend:
I told my wrath, my wrath did end.
I was angry with my foe:
I told it not, my wrath did grow.
And I watered it in fears,
Night and morning with my tears;
And I sunned it with smiles,
And with soft deceitful wiles.
And it grew both day and night,
Till it bore an apple bright.
And my foe beheld it shine.
And he knew that it was mine,
And into my garden stole
When the night had veiled the pole;
In the morning glad I see
My foe outstretched beneath the tree.
Ah! Sunflower
Ah Sunflower, weary of time,
Who countest the steps of the sun;
Seeking after that sweet golden clime
Where the traveller's journey is done;
Where the Youth pined away with desire,
And the pale virgin shrouded in snow,
Arise from their graves, and aspire
Where my Sunflower wishes to go
Auguries of Innocence
To see a World in a Grain of Sand
And a Heaven in a Wild Flower,
Hold Infinity in the palm of your hand
And Eternity in an hour.
A Robin Red breast in a Cage
Puts all Heaven in a Rage.
A dove house fill'd with doves & Pigeons
Shudders Hell thro' all its regions.
A dog starv'd at his Master's Gate
Predicts the ruin of the State.
A Horse misus'd upon the Road
Calls to Heaven for Human blood.
Each outcry of the hunted Hare
A fibre from the Brain does tear.
A Skylark wounded in the wing,
A Cherubim does cease to sing.
The Game Cock clipp'd and arm'd for fight
Does the Rising Sun affright.
Every Wolf's & Lion's howl
Raises from Hell a Human Soul.
The wild deer, wand'ring here & there,
Keeps the Human Soul from Care.
The Lamb misus'd breeds public strife
And yet forgives the Butcher's Knife.
The Bat that flits at close of Eve
Has left the Brain that won't believe.
The Owl that calls upon the Night
Speaks the Unbeliever's fright.
He who shall hurt the little Wren
Shall never be belov'd by Men.
He who the Ox to wrath has mov'd
Shall never be by Woman lov'd.
The wanton Boy that kills the Fly
Shall feel the Spider's enmity.
He who torments the Chafer's sprite
Weaves a Bower in endless Night.
The Catterpillar on the Leaf
Repeats to thee thy Mother's grief.
Kill not the Moth nor Butterfly,
For the Last Judgement draweth nigh.
He who shall train the Horse to War
Shall never pass the Polar Bar.
The Beggar's Dog & Widow's Cat,
Feed them & thou wilt grow fat.
The Gnat that sings his Summer's song
Poison gets from Slander's tongue.
The poison of the Snake & Newt
Is the sweat of Envy's Foot.
The poison of the Honey Bee
Is the Artist's Jealousy.
The Prince's Robes & Beggars' Rags
Are Toadstools on the Miser's Bags.
A truth that's told with bad intent
Beats all the Lies you can invent.
It is right it should be so;
Man was made for Joy & Woe;
And when this we rightly know
Thro' the World we safely go.
Joy & Woe are woven fine,
A Clothing for the Soul divine;
Under every grief & pine
Runs a joy with silken twine.
The Babe is more than swadling Bands;
Throughout all these Human Lands
Tools were made, & born were hands,
Every Farmer Understands.
Every Tear from Every Eye
Becomes a Babe in Eternity.
This is caught by Females bright
And return'd to its own delight.
The Bleat, the Bark, Bellow & Roar
Are Waves that Beat on Heaven's Shore.
The Babe that weeps the Rod beneath
Writes Revenge in realms of death.
The Beggar's Rags, fluttering in Air,
Does to Rags the Heavens tear.
The Soldier arm'd with Sword & Gun,
Palsied strikes the Summer's Sun.
The poor Man's Farthing is worth more
Than all the Gold on Afric's Shore.
One Mite wrung from the Labrer's hands
Shall buy & sell the Miser's lands:
Or, if protected from on high,
Does that whole Nation sell & buy.
He who mocks the Infant's Faith
Shall be mock'd in Age & Death.
He who shall teach the Child to Doubt
The rotting Grave shall ne'er get out.
He who respects the Infant's faith
Triumph's over Hell & Death.
The Child's Toys & the Old Man's Reasons
Are the Fruits of the Two seasons.
The Questioner, who sits so sly,
Shall never know how to Reply.
He who replies to words of Doubt
Doth put the Light of Knowledge out.
The Strongest Poison ever known
Came from Caesar's Laurel Crown.
Nought can deform the Human Race
Like the Armour's iron brace.
When Gold & Gems adorn the Plow
To peaceful Arts shall Envy Bow.
A Riddle or the Cricket's Cry
Is to Doubt a fit Reply.
The Emmet's Inch & Eagle's Mile
Make Lame Philosophy to smile.
He who Doubts from what he sees
Will ne'er believe, do what you Please.
If the Sun & Moon should doubt
They'd immediately Go out.
To be in a Passion you Good may do,
But no Good if a Passion is in you.
The Whore & Gambler, by the State
Licenc'd, build that Nation's Fate.
The Harlot's cry from Street to Street
Shall weave Old England's winding Sheet.
The Winner's Shout, the Loser's Curse,
Dance before dead England's Hearse.
Every Night & every Morn
Some to Misery are Born.
Every Morn & every Night
Some are Born to sweet Delight.
Some ar Born to sweet Delight,
Some are born to Endless Night.
We are led to Believe a Lie
When we see not Thro' the Eye
Which was Born in a Night to Perish in a Night
When the Soul Slept in Beams of Light.
God Appears & God is Light
To those poor Souls who dwell in the Night,
But does a Human Form Display
To those who Dwell in Realms of day.
An Imitation of Spenser
Golden Apollo, that thro' heaven wide
Scatter'st the rays of light, and truth's beams,
In lucent words my darkling verses dight,
And wash my earthy mind in thy clear streams,
That wisdom may descend in fairy dreams,
All while the jocund hours in thy train
Scatter their fancies at thy poet's feet;
And when thou yields to night thy wide domain,
Let rays of truth enlight his sleeping brain.
For brutish Pan in vain might thee assay
With tinkling sounds to dash thy nervous verse,
Sound without sense; yet in his rude affray,
(For ignorance is Folly's leasing nurse
And love of Folly needs none other's curse)
Midas the praise hath gain'd of lengthen'd ears,
For which himself might deem him ne'er the worse
To sit in council with his modern peers,
And judge of tinkling rimes and elegances terse.
And thou, Mercurius, that with wingèd brow
Dost mount aloft into the yielding sky,
And thro' Heav'n's halls thy airy flight dost throw,
Entering with holy feet to where on high
Jove weighs the counsel of futurity;
Then, laden with eternal fate, dost go
Down, like a falling star, from autumn sky,
And o'er the surface of the silent deep dost fly:
If thou arrivest at the sandy shore
Where nought but envious hissing adders dwell,
Thy golden rod, thrown on t 1000 he dusty floor,
Can charm to harmony with potent spell.
Such is sweet Eloquence, that does dispel
Envy and Hate that thirst for human gore;
And cause in sweet society to dwell
Vile savage minds that lurk in lonely cell
O Mercury, assist my lab'ring sense
That round the circle of the world would fly,
As the wing'd eagle scorns the tow'ry fence
Of Alpine hills round his high aëry,
And searches thro' the corners of the sky,
Sports in the clouds to hear the thunder's sound,
And see the wingèd lightnings as they fly;
Then, bosom'd in an amber cloud, around
Plumes his wide wings, and seeks Sol's palace high.
And thou, O warrior maid invincible,
Arm'd with the terrors of Almighty Jove,
Pallas, Minerva, maiden terrible,
Lov'st thou to walk the peaceful solemn grove,
In solemn gloom of branches interwove?
Or bear'st thy AEgis o'er the burning field,
Where, like the sea, the waves of battle move?
Or have thy soft piteous eyes beheld
The weary wanderer thro' the desert rove?
Or does th' afflicted man thy heav'nly bosom move?
Blind Man's Buff
When silver snow decks Susan's clothes,
And jewel hangs at th' shepherd's nose,
The blushing bank is all my care,
With hearth so red, and walls so fair;
`Heap the sea-coal, come, heap it higher,
The oaken log lay on the fire.'
The well-wash'd stools, a circling row,
With lad and lass, how fair the show!
The merry can of nut-brown ale,
The laughing jest, the love-sick tale,
Till, tir'd of chat, the game begins.
The lasses prick the lads with pins;
Roger from Dolly twitch'd the stool,
She, falling, kiss'd the ground, poor fool!
She blush'd so red, with sidelong glance
At hob-nail Dick, who griev'd the chance.
But now for Blind man's Buff they call;
Of each encumbrance clear the hall–
Jenny her silken 'kerchief folds,
And blear-eyed Will the black lot holds.
Now laughing stops, with `Silence! hush!'
And Peggy Pout gives Sam a push.
The Blind man's arms, extended wide,
Sam slips between:–`O woe betide
Thee, clumsy Will!'–but titt'ring Kate
Is penn'd up in the corner straight!
And now Will's eyes beheld the play;
He thought his face was t'other way.
`Now, Kitty, now! what chance hast thou,
Roger so near thee!–Trips, I vow!'
She catches him–then Roger ties
His own head up–but not his eyes;
For thro' the slender cloth he sees,
And runs at Sam, who slips with ease
His clumsy hold; and, dodging round,
Sukey is tumbled on the ground!–
`See what it is to play unfair!
Where cheating is, there's mischief there.'
But Roger still pursues the chase,–
`He sees! he sees!' cries, softly, Grace;
`O Roger, thou, unskill'd in art,
Must, surer bound, go thro' thy part!'
Now Kitty, pert, repeats the rimes,
And Roger turns him round three times,
Then pauses ere he starts–but Dick
Was mischief bent upon a trick;
Down on his hands and knees he lay
Directly in the Blind man's way,
Then cries out `Hem!' Hodge heard, and ran
With hood-wink'd chance–sure of his man;
But down he came. — Alas, how frail
Our best of hopes, how soon they fail!
With crimson drops he stains the ground;
Confusion startles all around.
Poor piteous Dick supports his head,
And fain would cure the hurt he made.
But Kitty hasted with a key,
And down his back they straight convey
The cold relief; the blood is stay'd,
And Hodge again holds up his head.
Such are the fortunes of the game,
And those who play should stop the same
By wholesome laws; such as all those
Who on the blinded man impose
Stand in his stead; as, long a-gone,
When men were first a nation grown,
Lawless they liv'd, till wantonness
A 1000 nd liberty began t' increase,
And one man lay in another's way;
Then laws were made to keep fair play.
Day
The Sun arises in the East,
Cloth'd in robes of blood and gold;
Swords and spears and wrath increast
All around his bosom roll'd
Crown'd with warlike fires and raging desires.
Broken Love
MY Spectre around me night and day
Like a wild beast guards my way;
My Emanation far within
Weeps incessantly for my sin.
'A fathomless and boundless deep,
There we wander, there we weep;
On the hungry craving wind
My Spectre follows thee behind.
'He scents thy footsteps in the snow
Wheresoever thou dost go,
Thro' the wintry hail and rain.
When wilt thou return again?
'Dost thou not in pride and scorn
Fill with tempests all my morn,
And with jealousies and fears
Fill my pleasant nights with tears?
'Seven of my sweet loves thy knife
Has bereavèd of their life.
Their marble tombs I built with tears,
And with cold and shuddering fears.
'Seven more loves weep night and day
Round the tombs where my loves lay,
And seven more loves attend each night
Around my couch with torches bright.
'And seven more loves in my bed
Crown with wine my mournful head,
Pitying and forgiving all
Thy transgressions great and small.
'When wilt thou return and view
My loves, and them to life renew?
When wilt thou return and live?
When wilt thou pity as I forgive?'
'O'er my sins thou sit and moan:
Hast thou no sins of thy own?
O'er my sins thou sit and weep,
And lull thy own sins fast asleep.
'What transgressions I commit
Are for thy transgressions fit.
They thy harlots, thou their slave;
And my bed becomes their grave.
'Never, never, I return:
Still for victory I burn.
Living, thee alone I'll have;
And when dead I'll be thy grave.
'Thro' the Heaven and Earth and Hell
Thou shalt never, quell:
I will fly and thou pursue:
Night and morn the flight renew.'
'Poor, pale, pitiable form
That I follow in a storm;
Iron tears and groans of lead
Bind around my aching head.
'Till I turn from Female love
And root up the Infernal Grove,
I shall never worthy be
To step into Eternity.
'And, to end thy cruel mocks,
Annihilate thee on the rocks,
And another form create
To be subservient to my fate.
'Let us agree to give up love,
And root up the Infernal Grove;
Then shall we return and see
The worlds of happy Eternity.
'And throughout all Eternity
I forgive you, you forgive me.
As our dear Redeemer said:
"This the Wine, and this the Bread."'
Earth's Answer
Earth raised up her head
From the darkness dread and drear,
Her light fled,
Stony, dread,
And her locks covered with grey despair.
"Prisoned on watery shore,
Starry jealousy does keep my den
Cold and hoar;
Weeping o're,
I hear the father of the ancient men.
"Selfish father of men!
Cruel, jealous, selfish fear!
Can delight,
Chained in night,
The virgins of youth and morning bear?
"Does spring hide its joy,
When buds and blossoms grow?
Does the sower
Sow by night,
Or the plowman in darkness plough?
"Break this heavy chain,
That does freeze my bones around!
Selfish, vain,
Eternal bane,That free love with bondage bound."
Eternity
He who binds to himself a joy
Does the winged life destroy;
But he who kisses the joy as it flies
Lives in eternity's sun rise.
England! awake! awake! awake!
England! awake! awake! awake!
Jerusalem thy Sister calls!
Why wilt thou sleep the sleep of death
And close her from thy ancient walls?
Thy hills and valleys felt her feet
Gently upon their bosoms move:
Thy gates beheld sweet Zion's ways:
Then was a time of joy and love.
And now the time returns again:
Our souls exult, and London's towers
Receive the Lamb of God to dwell
In England's green and pleasant bowers.
Fair Elanor
The bell struck one, and shook the silent tower;
The graves give up their dead: fair Elenor
Walk'd by the castle gate, and lookèd in.
A hollow groan ran thro' the dreary vaults.
She shriek'd aloud, and sunk upon the steps,
On the cold stone her pale cheeks. Sickly smells
Of death issue as from a sepulchre,
And all is silent but the sighing vaults.
Chill Death withdraws his hand, and she revives;
Amaz'd, she finds herself upon her feet,
And, like a ghost, thro' narrow passages
Walking, feeling the cold walls with her hands.
Fancy returns, and now she thinks of bones
And grinning skulls, and corruptible death
Wrapp'd in his shroud; and now fancies she hears
Deep sighs, and sees pale sickly ghosts gliding.
At length, no fancy but reality
Distracts her. A rushing sound, and the feet
Of one that fled, approaches–Ellen stood
Like a dumb statue, froze to stone with fear.
The wretch approaches, crying: `The deed is done;
Take this, and send it by whom thou wilt send;
It is my life–send it to Elenor:–
He's dead, and howling after me for blood!
`Take this,' he cried; and thrust into her arms
A wet napkin, wrapp'd about; then rush'd
Past, howling: she receiv'd into her arms
Pale death, and follow'd on the wings of fear.
They pass'd swift thro' the outer gate; the wretch,
Howling, leap'd o'er the wall into the moat,
Stifling in mud. Fair Ellen pass'd the bridge,
And heard a gloomy voice cry `Is it done?'
As the deer wounded, Ellen flew over
The pathless plain; as the arrows that fly
By night, destruction flies, and strikes in darkness.
She fled from fear, till at her house arriv'd.
Her maids await her; on her bed she falls,
That bed of joy, where erst her lord hath press'd:
`Ah, woman's fear!' she cried; `ah, cursèd duke!
Ah, my dear lord! ah, wretched Elenor!
`My lord was like a flower upon the brows
Of lusty May! Ah, life as frail as flower!
O ghastly death! withdraw thy cruel hand,
Seek'st thou that flow'r to deck thy horrid temples?
`My lord was like a star in highest heav'n
Drawn down to earth by spells and wickedness;
My lord was like the opening eyes of day
When western winds creep softly o'er the flowers;
`But he is darken'd; like the summer's noon
Clouded; fall'n like the stately tree, cut down;
The breath of heaven dwelt among his leaves.
O Elenor, weak woman, fill'd with woe!'
Thus having spoke, she raisèd up her head,
And saw the bloody napkin by her side,
Which in her arms she brought; and now, tenfold
More terrifièd, saw it unfold itself.
Her eyes were fix'd; the bloody cloth unfolds,
Disclosing to her sight the murder'd head
Of her dear lord, all ghastly pale, clotted
With gory blood; it groan'd, and thus it spake:
`O Elenor, I am thy husband's head,
Who, sleeping on the stones of yonder tower,
Was 'reft of life by the accursèd duke!
A hirèd villain turn'd my sleep to death!
`O Elenor, beware the cursèd duke;
O give not him thy hand, now I am dead;
He seeks thy love; who, coward, in the night,
Hirèd a villain to bereave my life.'
She sat with dead cold limbs, stiffen'd to stone;
She took the gory head up in her arms;
She kiss'd the pale lips; she had no tears to shed;
She hugg'd it to her breast, and groan'd her last.
Holy Thursday (Experience)
Is this a holy thing to see.
In a rich and fruitful land.
Babes reduced to misery.
Fed with cold and usurous hand?
Is that trembling cry a song?
Can it be a song of joy?
And so many children poor?
It is a land of poverty!
And their sun does never shine.
And their fields are bleak & bare.
And their ways are fill'd with thorns
It is eternal winter there.
For where-e'er the sun does shine.
And where-e'er the rain does fall:
Babe can never hunger there,
Nor poverty the mind appall.
Gwin King of Norway
Come, kings, and listen to my song:
When Gwin, the son of Nore,
Over the nations of the North
His cruel sceptre bore;
The nobles of the land did feed
Upon the hungry poor;
They tear the poor man's lamb, and drive
The needy from their door.
`The land is desolate; our wives
And children cry for bread;
Arise, and pull the tyrant down!
Let Gwin be humblèd!'
Gordred the giant rous'd himself
From sleeping in his cave;
He shook the hills, and in the clouds
The troubl'd banners wave.
Beneath them roll'd, like tempests black,
The num'rous sons of blood;
Like lions' whelps, roaring abroad,
Seeking their nightly food.
Down Bleron's hills they dreadful rush,
Their cry ascends the clouds;
The trampling horse and clanging arms
Like rushing mighty floods!
Their wives and children, weeping loud,
Follow in wild array,
Howling like ghosts, furious as wolves
In the bleak wintry day.
`Pull down the tyrant to the dust,
Let Gwin be humblèd,'
They cry, `and let ten thousand lives
Pay for the tyrant's head.'
From tow'r to tow'r the watchmen cry,
`O Gwin, the son of Nore,
Arouse thyself! the nations, black
Like clouds, come rolling o'er!'
Gwin rear'd his shield, his palace shakes,
His chiefs come rushing round;
Each, like an awful thunder cloud,
With voice of solemn sound:
Like rearèd stones around a grave
They stand around the King;
Then suddenly each seiz'd his spear,
And clashing steel does ring.
The husbandman does leave his plough
To wade thro' fields of gore;
The merchant binds his brows in steel,
And leaves the trading shore;
The shepherd leaves his mellow pipe,
And sounds the trumpet shrill;
The workman throws his hammer down
To heave the bloody bill.
Like the tall ghost of Barraton
Who sports in stormy sky,
Gwin leads his host, as black as night
When pestilence does fly,
With horses and with chariots–
And all his spearmen b 1000 old
March to the sound of mournful song,
Like clouds around him roll'd.
Gwin lifts his hand–the nations halt;
`Prepare for war!' he cries–
Gordred appears!–his frowning brow
Troubles our northern skies.
The armies stand, like balances
Held in th' Almighty's hand;–
`Gwin, thou hast fill'd thy measure up:
Thou'rt swept from out the land.'
And now the raging armies rush'd
Like warring mighty seas;
The heav'ns are shook with roaring war,
The dust ascends the skies!
Earth smokes with blood, and groans and shakes
To drink her children's gore,
A sea of blood; nor can the eye
See to the trembling shore!
And on the verge of this wild sea
Famine and death doth cry;
The cries of women and of babes
Over the field doth fly.
The King is seen raging afar,
With all his men of might;
Like blazing comets scattering death
Thro' the red fev'rous night.
Beneath his arm like sheep they die,
And groan upon the plain;
The battle faints, and bloody men
Fight upon hills of slain.
Now death is sick, and riven men
Labour and toil for life;
Steed rolls on steed, and shield on shield,
Sunk in this sea of strife!
The god of war is drunk with blood;
The earth doth faint and fail;
The stench of blood makes sick the heav'ns;
Ghosts glut the throat of hell!
O what have kings to answer for
Before that awful throne;
When thousand deaths for vengeance cry,
And ghosts accusing groan!
Like blazing comets in the sky
That shake the stars of light,
Which drop like fruit unto the earth
Thro' the fierce burning night;
Like these did Gwin and Gordred meet,
And the first blow decides;
Down from the brow unto the breast
Gordred his head divides!
Gwin fell: the sons of Norway fled,
All that remain'd alive;
The rest did fill the vale of death,
For them the eagles strive.
The river Dorman roll'd their blood
Into the northern sea;
Who mourn'd his sons, and overwhelm'd
The pleasant south country.
Holy Thursday (Innocence)
Twas on a Holy Thursday their innocent faces clean
The children walking two & two in red & blue & green
Grey headed beadles walked before with wands as white as snow
Till into the high dome of Pauls they like Thames waters flow
O what a multitude they seemed these flowers of London town
Seated in companies they sit with radiance all their own
The hum of multitudes was there but multitudes of lambs
Thousands of little boys & girls raising their innocent hands
Now like a mighty wind they raise to heaven the voice of song
Or like harmonious thunderings the seats of heaven among
Beneath them sit the aged men wise guardians of the poor
Then cherish pity, lest you drive an angel from your door.
I Heard an Angel
I heard an Angel singing
When the day was springing,
"Mercy, Pity, Peace
Is the world's release."
Thus he sung all day
Over the new mown hay,
Till the sun went down
And haycocks looked brown.
I heard a Devil curse
Over the heath and the furze,
"Mercy could be no more,
If there was nobody poor,
And pity no more could be,
If all were as happy as we."
At his curse the sun went down,
And the heavens gave a frown.
Down pour'd the heavy rain
Over the new reap'd grain …
And Miseries' increase
Is Mercy, Pity, Peace.
How Sweet I Roam'd
How sweet I roam'd from field to field,
And tasted all the summer's pride
'Til the prince of love beheld
Who in the sunny beams did glide!
He shew'd me lilies for my hair
And blushing roses for my brow;
He led me through his garden fair,
Where all his golden pleasures grow.
With sweet May dews my wings were wet,
And Phoebus fir'd my vocal rage
He caught me in his silken net,
And shut me in his golden cage.
He loves to sit and hear me sing,
Then, laughing, sports and plays with me;
Then stretches out my golden wing,
And mocks my loss of liberty.
I Rose Up at the Dawn of Day
I rose up at the dawn of day–
`Get thee away! get thee away!
Pray'st thou for riches? Away! away!
This is the Throne of Mammon grey.'
Said I: This, sure, is very odd;
I took it to be the Throne of God.
For everything besides I have:
It is only for riches that I can crave.
I have mental joy, and mental health,
And mental friends, and mental wealth;
I've a wife I love, and that loves me;
I've all but riches bodily.
I am in God's presence night and day,
And He never turns His face away;
The accuser of sins by my side doth stand,
And he holds my money-bag in his hand.
For my worldly things God makes him pay,
And he'd pay for more if to him I would pray;
And so you may do the worst you can do;
Be assur'd, Mr. Devil, I won't pray to you.
Then if for riches I must not pray,
God knows, I little of prayers need say;
So, as a church is known by its steeple,
If I pray it must be for other people.
He says, if I do not worship him for a God,
I shall eat coarser food, and go worse shod;
So, as I don't value such things as these,
You must do, Mr. Devil, just as God please.
I see the Four-fold Man
I see the Four-fold Man, The Humanity in deadly sleep
And its fallen Emanation, the Spectre and its cruel Shadow.
I see the Past, Present and Future existing all at once
Before me. O Divine Spirit, sustain me on thy wings,
That I may awake Albion from his long and cold repose;
For Bacon and Newton, sheath'd in dismal steel, their terrors hang
Like iron scourges over Albion: reasonings like vast serpents
Infold around my limbs, bruising my minute articulations.
I turn my eyes to the schools and universities of Europe
And there behold the Loom of Locke, whose Woof rages dire,
Wash'd by the Water-wheels of Newton: black the cloth
In heavy wreaths folds over every nation: cruel works
Of many Wheels I view, wheel without wheel, with cogs tyrannic
Moving by compulsion each other, not as those in Eden, which,
Wheel within wheel, in freedom revolve in harmony and peace.
I Saw a Chapel
I saw a chapel all of gold
That none did dare to enter in,
And many weeping stood without,
Weeping, mourning, worshipping.
I saw a serpent rise between
The white pillars of the door,
And he forc'd and forc'd and forc'd,
Down the golden hinges tore.
And along the pavement sweet,
Set with pearls and rubies bright,
All his slimy length he drew
Till upon the altar white
Vomiting his poison out
On the bread and on the wine.
So I turn'd into a sty
And laid me down among the swine.
If It Is True What the Prophets Write
If it is true, what the Prophets write,
That the heathen gods are all stocks and stones,
Shall we, for the sake of being polite,
Feed them with the juice of our marrow-bones?
And if Bezaleel and Aholiab drew
What the finger of God pointed to their view,
Shall we suffer the Roman and Grecian rods
To compel us to worship them as gods?
They stole them from the temple of the Lord
And worshipp'd them that they might make inspirèd art abhorr'd;
The wood and stone were call'd the holy things,
And their sublime intent given to their kings.
All the atonements of Jehovah spurn'd,
And criminals to sacrifices turn'd.
Infant Sorrow
My mother groaned, my father wept,
Into the dangerous world I leapt;
Helpless, naked, piping loud,
Like a fiend hid in a cloud.
Struggling in my father's hands,
Striving against my swaddling bands,
Bound and weary, I thought best
To sulk upon my mother's breast.
Infant Joy
"I have no name;
I am but two days old."
What shall I call thee?
"I happy am,
Joy is my name."
Sweet joy befall thee!
Pretty joy!
Sweet joy, but two days old.
Sweet Joy I call thee:
Thou dost smile,
I sing the while;
Sweet joy befall thee!
Jerusalem
And did those feet in ancient time
Walk upon England's mountains green?
And was the holy Lamb of God
On England's pleasant pastures seen?
And did the Countenance Divine
Shine forth upon our clouded hills?
And was Jerusalem builded here
Among these dark Satanic mills?
Bring me my bow of burning gold:
Bring me my arrows of desire:
Bring me my spear: O clouds unfold!
Bring me my chariot of fire.
I will not cease from mental fight,
Nor shall my sword sleep in my hand
Till we have built Jerusalem
In England's green and pleasant land.
London
I wandered through each chartered street,
Near where the chartered Thames does flow,
A mark in every face I meet,
Marks of weakness, marks of woe.
In every cry of every man,
In every infant's cry of fear,
In every voice, in every ban,
The mind-forged manacles I hear:
How the chimney-sweeper's cry
Every blackening church appals,
And the hapless soldier's sigh
Runs in blood down palace-walls.
But most, through midnight streets I hear
How the youthful harlot's curse
Blasts the new-born infant's tear,
And blights with plagues the marriage-hearse.
Laughing Song
When the green woods laugh with the voice of joy,
And the dimpling stream runs laughing by;
When the air does laugh with our merry wit,
And the green hill laughs with the noise of it;
when the meadows laugh with lively green,
And the grasshopper laughs in the merry scene,
When Mary and Susan and Emily
With their sweet round mouths sing "Ha, ha he!"
When the painted birds laugh in the shade,
Where our table with cherries and nuts is spread:
Come live, and be merry, and join with me,
To sing the sweet chorus of "Ha, ha, he!"
Love and Harmony
Love and harmony combine,
And round our souls entwine
While thy branches mix with mine,
And our roots together join.
Joys upon our branches sit,
Chirping loud and singing sweet;
Like gentle streams beneath our feet
Innocence and virtue meet.
Thou the golden fruit dost bear,
I am clad in flowers fair;
Thy sweet boughs perfume the air,
And the turtle buildeth there.
There she sits and feeds her young,
Sweet I hear her mournful song;
And thy lovely leaves among,
There is love, I hear his tongue.
There his charming nest doth lay,
There he sleeps the night away;
There he sports along the day,
And doth among our branches play.
Mad Song
The wild winds weep
And the night is a-cold;
Come hither, Sleep,
And my griefs infold:
But lo! the morning peeps
Over the eastern steeps,
And the rustling birds of dawn
The earth do scorn.
Lo! to the vault
Of paved heaven,
With sorrow fraught
My notes are driven:
They strike the ear of night,
Make weep the eyes of day;
They make mad the roaring winds,
And with tempests play.
Like a fiend in a cloud,
With howling woe,
After night I do crowd,
And with night will go;
I turn my back to the east,
From whence comforts have increas'd;
For light doth seize my brain
With frantic pain.
Love's Secret
Never seek to tell thy love,
Love that never told can be;
For the gentle wind does move
Silently, invisibly.
I told my love, I told my love,
I told her all my heart;
Trembling, cold, in ghastly fears,
Ah! she did depart!
Soon as she was gone from me,
A traveler came by,
Silently, invisibly
He took her with a sigh.
Milton: The Sky is an Immortal Tent Built by the Sons of Los
The sky is an immortal tent built by the Sons of Los:
And every space that a man views around his dwelling-place
Standing on his own roof or in his garden on a mount
Of twenty-five cubits in height, such space is his universe:
And on its verge the sun rises and sets, the clouds bow
To meet the flat earth and the sea in such an order'd space:
The starry heavens reach no further, but here bend and set
On all sides, and the two Poles turn on their valves of gold:
And if he moves his dwelling-place, his heavens also move
Where'er he goes, and all his neighbourhood bewail his loss.
Such are the spaces called Earth and such its dimension.
As to that false appearance which appears to the reasoner
As of a globe rolling through voidness, it is a delusion of Ulro.
The microscope knows not of this nor the telescope: they alter
The ratio of the spectator's organs, but leave objects untouch'd.
For every space larger than a red globule of Man's blood
Is visionary, and is created by the Hammer of Los;
And every space smaller than a globule of Man's blood opens
Into Eternity of which this vegetable Earth is but a shadow.
The red globule is the unwearied sun by Los created
To measure time and space to mortal men every morning.
My Pretty Rose Tree
A flower was offered to me,
Such a flower as May never bore;
But I said "I've a pretty rose tree,"
And I passed the sweet flower o'er.
Then I went to my pretty rose tree,
To tend her by day and by night;
But my rose turned away with jealousy,
And her thorns were my only delight.
Mock On, Mock On, Voltaire, Rousseau
Mock on, mock on, Voltaire, Rousseau;
Mock on, mock on; 'tis all in vain!
You throw the sand against the wind,
And the wind blows it back again.
And every sand becomes a gem
Reflected in the beams divine;
Blown back they blind the mocking eye,
But still in Israel's paths they shine.
The Atoms of Democritus
And Newton's Particles of Light
Are sands upon the Red Sea shore,
Where Israel's tents do shine so bright.
Night
The sun descending in the west,
The evening star does shine;
The birds are silent in their nest,
And I must seek for mine.
The moon, like a flower,
In heaven's high bower,
With silent delight
Sits and smiles on the night.
Farewell, green fields and happy groves,
Where flocks have took delight.
Where lambs have nibbled, silent moves
The feet of angels bright;
Unseen they pour blessing,
And joy without ceasing,
On each bud and blossom,
And each sleeping bosom.
They look in every thoughtless nest,
Where birds are covered warm;
They visit caves of every beast,
To keep them all from harm.
If they see any weeping
That should have been sleeping,
They pour sleep on their head,
And sit down by their bed.
When wolves and tigers howl for prey,
They pitying stand and weep;
Seeking to drive their thirst away,
And keep them from the sheep.
But if they rush dreadful,
The angels, most heedful,
Receive each mild spirit,
New worlds to inherit.
And there the lion's ruddy eyes
Shall flow with tears of gold,
And pitying the tender cries,
And walking round the fold,
Saying, "Wrath, by His meekness,
And, by His health, sickness
Is driven away
From our immortal day.
"And now beside thee, bleating lamb,
I can lie down and sleep;
Or think on Him who bore thy name,
Graze after thee and weep.
For, washed in life's river,
My bright mane for ever
Shall shine like the gold
As I guard o'er the fold."
My Spectre Around Me Night and Day
i
My spectre around me night and day
Like a wild beast guards my way;
My Emanation far within
Weeps incessantly for my sin.
ii
`A fathomless and boundless deep,
There we wander, there we weep;
On the hungry craving wind
My Spectre follows thee behind.
iii
`He scents thy footsteps in the snow,
Wheresoever thou dost go,
Thro' the wintry hail and rain.
When wilt thou return again?
iv
`Dost thou not in pride and scorn
Fill with tempests all my morn,
And with jealousies and fears
Fill my pleasant nights with tears?
v
`Seven of my sweet loves thy knife
Has bereavèd of their life.
Their marble tombs I built with tears,
And with cold and shuddering fears.
vi
`Seven more loves weep night and day
Round the tombs where my loves lay,
And seven more loves attend each night
Around my couch with torches bright.
vii
`And seven more loves in my bed
Crown with wine my mournful head,
Pitying and forgiving all
Thy transgressions great and small.
viii
`When wilt thou return and view
My loves, and them to life renew?
When wilt thou return and live?
When wilt thou pity as I forgive?'
a
`O'er my sins thou sit and moan:
Hast thou no sins of thy own?
O'er my sins thou sit and weep,
And lull thy own sins fast asleep.
b
`What transgressions I commit
Are for thy transgressions fit.
They thy harlots, thou their slave;
And my bed becomes their grave.
ix
`Never, never, I return:
Still for victory I burn.
Living, thee alone I'll have;
And when dead I'll be thy grave.
x
`Thro' the Heaven and Earth and Hell
Thou shalt never, never quell:
I will fly and thou pursue:
Night and morn the flight renew.'
c
`Poor, pale, pitiable form
That I follow in a storm;
Iron tears and groans of lead
Bind around my aching head.
xi
`Till I turn from Female love
And root up the Infernal Grove,
I shall never worthy be
To step into Eternity.
xii
`And, to end thy cruel mocks,
Annihilate thee on the rocks,
And another form create
To be subservient to my fate.
xiii
`Let us agree to give up love,
And root up the Infernal Grove;
Then shall we return and see
The worlds of happy Eternity.
xiv
`And throughout all Eternity
I forgive you, you forgive me.
As 1000 our dear Redeemer said:
"This the Wine, and this the Bread."'
Never Seek to Tell thy Love
Never seek to tell thy love
Love that never told can be;
For the gentle wind does move
Silently, invisibly.
I told my love, I told my love,
I told her all my heart,
Trembling, cold, in ghastly fears–
Ah, she doth depart.
Soon as she was gone from me
A traveller came by
Silently, invisibly–
O, was no deny.
Now Art Has Lost Its Mental Charms
`Now Art has lost its mental charms
France shall subdue the world in arms.'
So spoke an Angel at my birth;
Then said `Descend thou upon earth,
Renew the Arts on Britain's shore,
And France shall fall down and adore.
With works of art their armies meet
And War shall sink beneath thy feet.
But if thy nation Arts refuse,
And if they scorn the immortal Muse,
France shall the arts of peace restore
And save thee from the ungrateful shore.'
Spirit who lov'st Britannia's Isle
Round which the fiends of commerce smile —
Nurse's Song (Innocence)
When voices of children are heard on the green
And laughing is heard on the hill,
My heart is at rest within my breast
And everything else is still
Then come home my children the sun is gone down
And the dews of night arise
Come come leave off play, and let us away
Till the morning appears in the skies
No no let us play, for it is yet day
And we cannot go to sleep
Besides in the sky, the little birds fly
And the hills are all covered with sheep
Well well go & play till the light fades away
And then go home to bed
The little ones leaped & shouted & laugh'd
And all the hills echoed.
Nurses Song (Experience)
When the voices of children. are heard on the green
And whisprings are in the dale:
The days of my youth rise fresh in my mind,
My face turns green and pale.
Then come home my children. the sun is gone down
And the dews of night arise
Your spring & your day. are wasted in play
And your winter and night in disguise.
On Anothers Sorrow
Can I see anothers woe,
And not be in sorrow too?
Can I see anothers grief,
And not seek for kind relief.
Can I see a falling tear.
And not feel my sorrows share,
Can a father see his child,
Weep, nor be with sorrow fill'd.
Can a mother sit and hear.
An infant groan an infant fear–
No no never can it be,
Never never can it be.
And can he who smiles on all
Hear the wren with sorrows small.
Hear the small bird's grief & care
Hear the woes that infants bear–
And not sit beside the nest
Pouring pity in their breast.
And not sit the cradle near
Weeping tear on infant's tear.
And not sit both night & day.
Wiping all our tears away.
O! no never can it be.
Never never can it be.
He doth give his joy to all,
He becomes an infant small,
He becomes a man of woe
He doth feel the sorrow too.
Think not. thou canst sigh a sigh,
And thy maker is not by.
Think not, thou canst weep a tear,
And thy maker is not near.
O! he gives to us his joy.
That our grief he may destroy
Till our grief is fled & gone
He doth sit by us and moan
Piping Down the Valleys Wild
Piping down the valleys wild,
Piping songs of pleasant glee,
On a cloud I saw a child,
And he laughing said to me:
"Pipe a song about a lamb!"
So I piped with merry cheer.
"Piper, pipe that song again."
So I piped: he wept to hear.
"Drop thy pipe, thy happy pipe;
Sing thy songs of happy cheer."
So I sung the same again,
While he wept with joy to hear.
"Piper, sit thee down and write
In a book, that all may read."
So he vanished from my sight,
And I plucked a hollow reed,
And I made a rural pen,
And I stained the water clear,
And I wrote my happy songs
Every child may joy to hear.
Preludium to America
The shadowy Daughter of Urthona stood before red Orc,
When fourteen suns had faintly journey'd o'er his dark abode:
His food she brought in iron baskets, his drink in cups of iron:
Crown'd with a helmet and dark hair the nameless female stood;
A quiver with its burning stores, a bow like that of night,
When pestilence is shot from heaven: no other arms she need!
Invulnerable though naked, save where clouds roll round her loins
Their awful folds in the dark air: silent she stood as night;
For never from her iron tongue could voice or sound arise,
But dumb till that dread day when Orc assay'd his fierce embrace.
"Dark Virgin," said the hairy youth, "thy father stern, abhorr'd,
Rivets my tenfold chains while still on high my spirit soars;
Sometimes an Eagle screaming in the sky, sometimes a Lion
Stalking upon the mountains, and sometimes a Whale, I lash
The raging fathomless abyss; anon a Serpent folding
Around the pillars of Urthona, and round thy dark limbs
On the Canadian wilds I fold; feeble my spirit folds,
For chain'd beneath I rend these caverns: when thou bringest food
I howl my joy, and my red eyes seek to behold thy face–
In vain! these clouds roll to and fro, and hide thee from my sight."
Silent as despairing love, and strong as jealousy,
The hairy shoulders rend the links; free are the wrists of fire;
Round the terrific loins he seiz'd the panting, struggling womb;
It joy'd: she put aside her clouds and smiled her first-born smile,
As when a black cloud shews its lightnings to the silent deep.
Soon as she saw the terrible boy, then burst the virgin cry:
"I know thee, I have found thee, and I will not let thee go:
Thou art the image of God who dwells in darkness of Africa,
And thou art fall'n to give me life in regions of dark death.
On my American plains I feel the struggling afflictions
Endur'd by roots that writhe their arms into the nether deep.
I see a Serpent in Canada who courts me to his love,
In Mexico an Eagle, and a Lion in Peru;
I see a Whale in the south-sea, drinking my soul away.
O what limb-rending pains I feel! thy fire and my frost
Mingle in howling pains, in furrows by thy lightnings rent.
This is eternal death, and this the torment long foretold."
Preludium to Europe
The nameless shadowy female rose from out the breast of Orc,
Her snaky hair brandishing in the winds of Enitharmon;
And thus her voice arose:
"O mother Enitharmon, wilt thou bring forth other sons?
To cause my name to vanish, that my place may not be found,
For I am faint with travail,
Like the dark cloud disburden'd in the day of dismal thunder.
My roots are brandish'd in the heavens, my fruits in earth beneath
Surge, foam and labour into life, first born and first consum'd!
Consumed and consuming!
Then why shouldst thou, accursed mother, bring me into life?
I wrap my turban of thick clouds around my lab'ring head,
And fold the sheety waters as a mantle round my limbs;
Yet the red sun and moon
And all the overflowing stars rain down prolific pains.
Unwilling I look up to heaven, unwilling count the stars:
Sitting in fathomless abyss of my immortal shrine
I seize their burning power
And bring forth howling terrors, all devouring fiery kings,
Devouring and devoured, roaming on dark and desolate mountains,
In forests of eternal death, shrieking in hollow trees.
Ah mother Enitharmon!
Stamp not with solid form this vig'rous progeny of fires.
I bring forth from my teeming bosom myriads of flames,
And thou dost stamp them with a signet; then they roam abroad
And leave me void as death.
Ah! I am drown'd in shady woe and visionary joy.
And who shall bind the infinite with an eternal band?
To compass it with swaddling bands? and who shall cherish it
With milk and honey?
I see it smile, and I roll inward, and my voice is past."
She ceased, and roll'd her shady clouds
Into the secret place.
Proverbs of Hell (Excerpt from The Marriage of Heaven and H
In seed time learn, in harvest teach, in winter enjoy.
Drive your cart and your plow over the bones of the dead.
The road of excess leads to the palace of wisdom.
Prudence is a rich, ugly old maid courted by Incapacity.
He who desires but acts not, breeds pestilence.
The cut worm forgives the plow.
Dip him in the river who loves water.
A fool sees not the same tree that a wise man sees.
He whose face gives no light, shall never become a star.
Eternity is in love with the productions of time.
The busy bee has no time for sorrow.
The hours of folly are measur'd by the clock; but of wisdom, no clock can measure.
All wholesome food is caught without a net or a trap.
Bring out number, weight and measure in a year of dearth.
No bird soars too high, if he soars with his own wings.
A dead body revenges not injuries.
The most sublime act is to set another before you.
If the fool would persist in his folly he would become wise.
Folly is the cloak of knavery.
Shame is Pride's cloke.
Prisons are built with stones of law, brothels with bricks of religion.
The pride of the peacock is the glory of God.
The lust of the goat is the bounty of God.
The wrath of the lion is the wisdom of God.
The nakedness of woman is the work of God.
Excess of sorrow laughs. Excess of joy weeps.
The roaring of lions, the howling of wolves, the raging of the stormy sea, and the destructive sword, are portions of eternity, too great for the eye of man.
The fox condemns the trap, not himself.
Joys impregnate. Sorrows bring forth.
Let man wear the fell of the lion, woman the fleece of the sheep.
The bird a nest, the spider a web, man friendship.
The selfish, smiling fool, and the sullen, frowning fool shall be both thought wise, that they may be a rod.
What is now proved was once only imagin'd.
The rat, the mouse, the fox, the rabbit watch the roots; the lion, the tyger, the horse, the elephant watch the fruits.
The cistern contains: the fountain overflows.
One thought fills immensity.
Always be ready to speak your mind, and a base man will avoid you.
Every thing possible to be believ'd is an image of truth.
The eagle never lost so much time as when he submitted to learn of the crow.
The fox provides for himself, but God provides for the lion.
Think in the morning. Act in the noon. Eat in the evening. Sleep in the night.
He who has suffer'd you to impose on him, knows you.
As the plow follows words, so God rewards prayers.
The tygers of wrath are wiser than the horses of instruction.
Expect poison from the standing water.
You never know what is enough unless you know what is more than enough.
Listen to the fool's reproach! it is a kingly title!
The eyes of fire, the nostrils of air, the mouth of water, the beard of earth.
The weak in courage is strong in cunning.
The apple tree never asks the beech how he shall grow; nor the lion, the horse, how he shall take his prey.
The thankful receiver bears a plentiful harvest.
If others had not been foolish, we should be so.
The soul of sweet delight can never be defil'd.
When thou seest an eagle, thou seest a portion of genius; lift up thy head!
As the caterpiller chooses the fairest leaves to lay her eggs on, so the priest lays his curse on the fairest joys.
To create a little flower is the labour of ages.
Damn braces. Bless relaxes.
The best wine is the oldest, the best water the newest.
Prayers plow not! Praises reap not!
Joys laugh not! Sorrows weep not!
The head Sublime, the heart Pathos, the genitals Beauty, the hands and feet Proportion.
As the air to a bird or the sea to a fish, so is contempt to the contemptible.
The crow wish'd every thing was black, the owl that every thing was white.
Exuberance is Beauty.
If the lion was advised by the fox, he would be cunning.
Improvement makes strait roads; but the crooked roads without improvement are roads of genius.
Sooner murder an infant in its cradle than nurse unacted desires.
Where man is not, nature is barren.
Truth can never be told so as to be understood, and not be believ'd.
Enough! or too much.
Several Questions Answered
What is it men in women do require?
The lineaments of Gratified Desire.
What is it women do in men require?
The lineaments of Gratified Desire.
The look of love alarms
Because 'tis fill'd with fire;
But the look of soft deceit
Shall Win the lover's hire.
Soft Deceit & Idleness,
These are Beauty's sweetest dress.
He who binds to himself a joy
Dot the winged life destroy;
But he who kisses the joy as it flies
Lives in Eternity's sunrise.
Silent, Silent Night
Silent, silent night,
Quench the holy light
Of thy torches bright;
For possessed of Day
Thousand spirits stray
That sweet joys betray.
Why should joys be sweet
Used with deceit,
Nor with sorrows meet?
But an honest joy
Does itself destroy
For a harlot coy.
Song for the Rainy Season
My silks and fine array,
My smiles and languish'd air,
By love are driv'n away;
And mournful lean Despair
Brings me yew to deck my grave;
Such end true lovers have.
His face is fair as heav'n
When springing buds unfold;
O why to him was't giv'n
Whose heart is wintry cold?
His breast is love's all-worshipp'd tomb,
Where all love's pilgrims come.
Bring me an axe and spade,
Bring me a winding sheet;
When I my grave have made
Let winds and tempests beat:
Then down I'll lie as cold as clay.
True love doth pass away!