William Blake Poems (Part 03)
William Blake was an English poet, painter, and printmaker. Largely unrecognised during his life, Blake is now considered a seminal figure in the history of the poetry and visual art of the Romantic Age. What he called his "prophetic works" were said by 20th-century critic Northrop Frye to form "what is in proportion to its merits the least read body of poetry in the English language"
William Blake Bio
By turns whimsical and apocalyptic, brilliant and yet somehow simple, British poet William Blake (1757-1827) expanded the boundaries of poetry both with language and visuals to create a body of work that has become among the most beloved in the English language.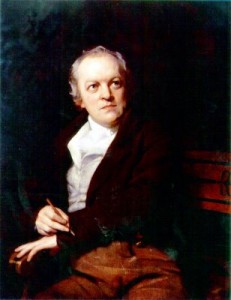 Known more for his visual arts than his poetry in his lifetime, Blake's poetry was often illustrated by his own drawings and woodcuts. While illustrated books of poetry and prose were hardly unheard of in Blake's time, Blake, dissatisfied with current methods of printing, began experimenting with the process itself, eventually creating new forms altogether.
One such example was called "illuminated printing." According to the Royal Academy of Art, Blake's illuminated printing process began with pages printed on copper plates that contained text within an image. After the page was printed, the illustrations were then colored with paint.
The Little Girl Lost
Children of the future age,
Reading this indignant page,
Know that in a former time
Love, sweet love, was thought a crime.
In the age of gold,
Free from winter's cold,
Youth and maiden bright,
To the holy light,
Naked in the sunny beams delight.
Once a youthful pair,
Filled with softest care,
Met in garden bright
Where the holy light
Had just removed the curtains of the night.
Then, in rising day,
On the grass they play;
Parents were afar,
Strangers came not near,
And the maiden soon forgot her fear.
Tired with kisses sweet,
They agree to meet
When the silent sleep
Waves o'er heaven's deep,
And the weary tired wanderers weep.
To her father white
Came the maiden bright;
But his loving look,
Like the holy book
All her tender limbs with terror shook.
"Ona, pale and weak,
To thy father speak!
Oh the trembling fear!
Oh the dismal care
That shakes the blossoms of my hoary hair!"
To Summer
O thou who passest thro' our valleys in
Thy strength, curb thy fierce steeds, allay the heat
That flames from their large nostrils! thou, O Summer,
Oft pitched'st here thy goldent tent, and oft
Beneath our oaks hast slept, while we beheld
With joy thy ruddy limbs and flourishing hair.
Beneath our thickest shades we oft have heard
Thy voice, when noon upon his fervid car
Rode o'er the deep of heaven; beside our springs
Sit down, and in our mossy valleys, on
Some bank beside a river clear, throw thy
Silk draperies off, and rush into the stream:
Our valleys love the Summer in his pride.
Our bards are fam'd who strike the silver wire:
Our youth are bolder than the southern swains:
Our maidens fairer in the sprightly dance:
We lack not songs, nor instruments of joy,
Nor echoes sweet, nor waters clear as heaven,
Nor laurel wreaths against the sultry heat.
To the Muses
Whether on Ida's shady brow,
Or in the chambers of the East,
The chambers of the sun, that now
From ancient melody have ceas'd;
Whether in Heav'n ye wander fair,
Or the green corners of the earth,
Or the blue regions of the air,
Where the melodious winds have birth;
Whether on crystal rocks ye rove,
Beneath the bosom of the sea
Wand'ring in many a coral grove,
Fair Nine, forsaking Poetry!
How have you left the ancient love
That bards of old enjoy'd in you!
The languid strings do scarcely move!
The sound is forc'd, the notes are few!
To Winter
O Winter! bar thine adamantine doors:
The north is thine; there hast thou built thy dark
Deep-founded habitation. Shake not thy roofs,
Nor bend thy pillars with thine iron car.'
He hears me not, but o'er the yawning deep
Rides heavy; his storms are unchain'd, sheathèd
In ribbèd steel; I dare not lift mine eyes,
For he hath rear'd his sceptre o'er the world.
Lo! now the direful monster, whose 1000 skin clings
To his strong bones, strides o'er the groaning rocks:
He withers all in silence, and in his hand
Unclothes the earth, and freezes up frail life.
He takes his seat upon the cliffs,–the mariner
Cries in vain. Poor little wretch, that deal'st
With storms!–till heaven smiles, and the monster
Is driv'n yelling to his caves beneath mount Hecla.
Why Was Cupid a Boy
Why was Cupid a boy,
And why a boy was he?
He should have been a girl,
For aught that I can see.
For he shoots with his bow,
And the girl shoots with her eye,
And they both are merry and glad,
And laugh when we do cry.
And to make Cupid a boy
Was the Cupid girl's mocking plan;
For a boy can't interpret the thing
Till he is become a man.
And then he's so pierc'd with cares,
And wounded with arrowy smarts,
That the whole business of his life
Is to pick out the heads of the darts.
'Twas the Greeks' love of war
Turn'd Love into a boy,
And woman into a statue of stone–
And away fled every joy.
The Chimney -sweeper
A little black thing in the snow,
Crying "weep! weep!" in notes of woe!
"Where are thy father and mother? Say!"–
"They are both gone up to the church to pray.
"Because I was happy upon the heath,
And smiled among the winter's snow,
They clothed me in the clothes of death,
And taught me to sing the notes of woe.
"And because I am happy and dance and sing,
They think they have done me no injury,
And are gone to praise God and his priest and king,
Who make up a heaven of our misery."
The Crystal Cabinet
The Maiden caught me in the wild,
Where I was dancing merrily;
She put me into her Cabinet,
And lock'd me up with a golden key.
This cabinet is form'd of gold
And pearl and crystal shining bright,
And within it opens into a world
And a little lovely moony night.
Another England there I saw
Another London with its Tower,
Another Thames and other hills,
And another pleasant Surrey bower.
Another Maiden like herself,
Translucent, lovely, shining clear,
Threefold each in the other clos'd
O, what a pleasant trembling fear!
O, what a smile! a threefold smile
Fill'd me, that like a flame I burn'd;
I bent to kiss the lovely Maid,
And found a threefold kiss return'd.
I strove to seize the inmost form
With ardor fierce and hands of flame,
But burst the Crystal Cabinet,
And like a weeping Babe became–
A weeping Babe upon the wild,
And weeping Woman pale reclin'd,
And in the outward air again,
I fill'd with woes the passing wind.
The Human Abstract
Pity would be no more
If we did not make somebody Poor;
And Mercy no more could be
If all were as happy as we.
And mutual fear brings peace,
Till the selfish loves increase:
Then Cruelty knits a snare,
And spreads his baits with care.
He sits down with holy fears,
And waters the grounds with tears;
Then Humility takes its root
Underneath his foot.
Soon spreads the dismal shade
Of Mystery over his head;
And the Caterpillar and Fly
Feed on the Mystery.
And it bears the fruit of Deceit,
Ruddy and sweet to eat;
And the Raven his nest has made
In its thickest shade.
The Gods of the earth and sea
Sought thro' Nature to find this Tree;
But their search was all in vain:
There grows one in the Human Brain.
The Lily
The modest Rose puts forth a thorn,
The humble sheep a threat'ning horn:
While the Lily white shall in love delight,
Nor a thorn nor a threat stain her beauty bright.
The Little Boy Lost
"Father, father, where are you going?
Oh do not walk so fast!
Speak, father, speak to you little boy,
Or else I shall be lost."
The night was dark, no father was there,
The child was wet with dew;
The mire was deep, and the child did weep,
And away the vapour flew.
The Little Vagabond
Dear mother, dear mother, the church is cold,
But the ale-house is healthy and pleasant and warm;
Besides I can tell where I am used well,
Such usage in Heaven will never do well.
But if at the church they would give us some ale,
And a pleasant fire our souls to regale,
We'd sing and we'd pray all the live-long day,
Nor ever once wish from the church to stray.
Then the parson might preach, and drink, and sing,
And we'd be as happy as birds in the spring;
And modest Dame Lurch, who is always at church,
Would not have bandy children, nor fasting, nor birch.
And God, like a father rejoicing to see
His children as pleasant and happy as he,
Would have no more quarrel with the Devil or the barrel,
But kiss him, and give him both drink and apparel.
The Question Answered
What is it men in women do require?
The lineaments of gratified Desire.
What is it women do in men require?
The lineaments of gratified Desire
The Sick Rose
O Rose, thou art sick!
The invisible worm
That flies in the night,
In the howling storm,
Has found out thy bed
Of crimson joy:
And his dark secret love
Does thy life destroy.
The Two Songs
I heard an Angel Singing
When the day was springing:
"Mercy, pity, and peace,
Are the world's release."
So he sang all day
Over the new-mown hay,
Till the sun went down,
And the haycocks looked brown.
I heard a devil curse
Over the heath and the furse:
"Mercy vould be no more
If there were nobody poor,
And pity no more could be
If all were happy as ye:
And mutual fear brings peace,
Misery's increase
Are mercy, pity, and peace."
At his curse the sun went down,
And the heavens gave a frown.
The Tyger
Tyger! Tyger! burning bright
In the forest of the night
What immortal hand or eye
Could frame thy fearful symmetry?
In what distant deeps or skies
Burnt the fire of thine eyes?
On what wings dare he aspire?
What the hand dare seize the fire?
And What shoulder, and what art,
Could twist the sinews of thy heart?
And when thy heart began to beat,
What dread hand? and what dread feet?
What the hammer? what the chain?
In what furnace was thy brain?
What the anvil? what dread grasp
Dare its deadly terrors clasp?
When the stars threw down their spears,
And watered heaven with their tears,
Did he smile his work to see?
Did he who made the lamb make thee?
Tyger! Tyger! burning bright
In the forests of the night,
What immortal hand or eye
Dare frame thy fearful symmetry?
To Autum
O Autumn, laden with fruit, and stain'd
With the blood of the grape, pass not, but sit
Beneath my shady roof; there thou may'st rest,
And tune thy jolly voice to my fresh pipe,
And all the daughters of the year shall dance!
Sing now the lusty song of fruits and flowers.
"The narrow bud opens her beauties to
The sun, and love runs in her thrilling veins;
Blossoms hang round the brows of Morning, and
Flourish down the bright cheek of modest Eve,
Till clust'ring Summer breaks forth into singing,
And feather'd clouds strew flowers round her head.
"The spirits of the air live in the smells
Of fruit; and Joy, with pinions light, roves round
The gardens, or sits singing in the trees."
Thus sang the jolly Autumn as he sat,
Then rose, girded himself, and o'er the bleak
Hills fled from our sight; but left his golden load.
To Spring
O thou with dewy locks, who lookest down
Thro' the clear windows of the morning, turn
Thine angel eyes upon our western isle,
Which in full choir hails thy approach, O Spring!
The hills tell each other, and the listening
Valleys hear; all our longing eyes are turned
Up to thy bright pavilions: issue forth,
And let thy holy feet visit our clime.
Come o'er the eastern hills, and let our winds
Kiss thy perfumed garments; let us taste
Thy morn and evening breath; scatter thy pearls
Upon our love-sick land that mourns for thee.
O deck her forth with thy fair fingers; pour
Thy soft kisses on her bosom; and put
Thy golden crown upon her languished head,
Whose modest tresses were bound up for thee.
To the Evening Star
Thou fair-haired angel of the evening,
Now, whilst the sun rests on the mountains, light
Thy bright torch of love; thy radiant crown
Put on, and smile upon our evening bed!
Smile on our loves, and while thou drawest the
Blue curtains of the sky, scatter thy silver dew
On every flower that shuts its sweet eyes
In timely sleep. Let thy west wing sleep on
The lake; speak silence with thy glimmering eyes,
And wash the dusk with silver. Soon, full soon,
Dost thou withdraw; then the wolf rages wide,
And the lion glares through the dun forest.
The fleeces of our flocks are covered with
Thy sacred dew; protect with them with thine influence.
To Tirzah
Whate'er is Born of Mortal Birth
Must be consumed with the Earth
To rise from Generation free:
Then what have I to do with thee?
The Sexes sprung from Shame & Pride,
Blow'd in the morn, in evening died;
But Mercy chang'd Death into Sleep;
The Sexes rose to work & weep.
Thou, Mother of my Mortal part,
With cruelty didst mould my Heart,
And with false self-deceiving tears
Didst bind my Nostrils, Eyes, & Ears:
Didst close my Tongue in senseless clay,
And me to Mortal Life betray.
The Death of Jesus set me free:
Then what have I to do with thee?
Why Should I Care for the Men of Thames
Why should I care for the men of thames
Or the cheating waves of charter'd streams
Or shrink at the little blasts of fear
That the hireling blows into my ear
Tho born on the cheating banks of Thames
Tho his waters bathed my infant limbs
The Ohio shall wash his stains from me
I was born a slave but I go to be free.
The Book of Urizen: Preludium
Of the primeval Priests assum'd power,
When Eternals spurn'd back his religion;
And gave him a place in the north,
Obscure, shadowy, void, solitary.
Eternals I hear your call gladly,
Dictate swift winged words, & fear not
To unfold your dark visions of torment
The Chimney Sweeper
When my mother died I was very young,
And my father sold me while yet my tongue
Could scarcely cry "Weep! weep! weep! weep!"
So your chimneys I sweep, and in soot I sleep.
There's little Tom Dacre, who cried when his head,
That curled like a lamb's back, was shaved; so I said,
"Hush, Tom! never mind it, for, when your head's bare,
You know that the soot cannot spoil your white hair."
And so he was quiet, and that very night,
As Tom was a-sleeping, he had such a sight! —
That thousands of sweepers, Dick, Joe, Ned, and Jack,
Were all of them locked up in coffins of black.
And by came an angel, who had a bright key,
And he opened the coffins, and let them all free;
Then down a green plain, leaping, laughing, they run,
And wash in a river, and shine in the sun.
Then naked and white, all their bags left behind,
They rise upon clouds, and sport in the wind;
And the Angel told Tom, if he'd be a good boy,
He'd have God for his father, and never want joy.
And so Tom awoke, and we rose in the dark,
And got with our bags and our brushes to work.
Though the morning was cold, Tom was happy and warm:
So, if all do their duty, they need not fear harm.
Tags : chimney sweepers poem, chimney sweep poem, the chimney sweeper, chimney sweeper
The Divine Image
TO Mercy, Pity, Peace, and Love
All pray in their distress;
And to these virtues of delight
Return their thankfulness.
For Mercy, Pity, Peace, and Love
Is God, our Father dear,
And Mercy, Pity, Peace, and Love
Is man, His child and care.
For Mercy has a human heart,
Pity a human face,
And Love, the human form divine,
And Peace, the human dress.
Then every man, of every clime,
That prays in his distress,
Prays to the human form divine,
Love, Mercy, Pity, Peace.
And all must love the human form,
In heathen, Turk, or Jew;
Where Mercy, Love, and Pity dwell
There God is dwelling too.
The Fly
Little Fly,
Thy summer's play
My thoughtless hand
Has brushed away.
Am not I
A fly like thee?
Or art not thou
A man like me?
For I dance
And drink, and sing,
Till some blind hand
Shall brush my wing.
If thought is life
And strength and breath
And the want
Of thought is death;
Then am I
A happy fly,
If I live,
Or if I die.
The Garden of Love
I laid me down upon a bank,
Where Love lay sleeping;
I heard among the rushes dank
Weeping, weeping.
Then I went to the heath and the wild,
To the thistles and thorns of the waste;
And they told me how they were beguiled,
Driven out, and compelled to the chaste.
I went to the Garden of Love,
And saw what I never had seen;
A Chapel was built in the midst,
Where I used to play on the green.
And the gates of this Chapel were shut
And "Thou shalt not," writ over the door;
So I turned to the Garden of Love
That so many sweet flowers bore.
And I saw it was filled with graves,
And tombstones where flowers should be;
And priests in black gowns were walking their rounds,
And binding with briars my joys and desires.
The lamb
Little Lamb who made thee
Dost thou know who made thee
Gave thee life & bid thee feed,
By the stream & o'er the mead;
Gave thee clothing of delight,
Softest clothing wooly bright;
Gave thee such a tender voice,
Making all the vales rejoice;
Little Lamb who made thee
Dost thou know who made thee
Little Lamb I'll tell thee,
Little Lamb I'll tell thee;
He is called by thy name,
For he calls himself a Lamb:
He is meek & he is mild,
He became a little child:
I a child & thou a lamb,
We are called by his name.
Little Lamb God bless thee.
Little Lamb God bless thee.
The Little Black Boy
My mother bore me in the southern wild,
And I am black, but oh my soul is white!
White as an angel is the English child,
But I am black, as if bereaved of light.
My mother taught me underneath a tree,
And, sitting down before the heat of day,
She took me on her lap and kissed me,
And, pointed to the east, began to say:
"Look on the rising sun: there God does live,
And gives His light, and gives His heat away,
And flowers and trees and beasts and men receive
Comfort in morning, joy in the noonday.
"And we are put on earth a little space,
That we may learn to bear the beams of love
And these black bodies and this sunburnt face
Is but a cloud, and like a shady grove.
"For when our souls have learn'd the heat to bear,
The cloud will vanish, we shall hear His voice,
Saying, 'Come out from the grove, my love and care
And round my golden tent like lambs rejoice',"
Thus did my mother say, and kissed me;
And thus I say to little English boy.
When I from black and he from white cloud free,
And round the tent of God like lambs we joy
I'll shade him from the heat till he can bear
To lean in joy upon our Father's knee;
And then I'll stand and stroke his silver hair,
And be like him, and he will then love me.
All the night in woe,
Lyca's parents go:
Over vallies deep.
While the desarts weep.Tired and woe-begone.
Hoarse with making moan:
Arm in arm seven days.
They trac'd the desert ways.Seven nights they sleep.
Among shadows deep:
And dream they see their child
Starvdd in desart wild.Pale thro' pathless ways
The fancied image strays.
Famish'd, weeping, weak
With hollow piteous shriekRising from unrest,
The trembling woman prest,
With feet of weary woe;
She could no further go.In his arms he bore.
Her arm'd with sorrow sore:
Till before their way
A couching lion lay.Turning back was vain,
Soon his heavy mane.
Bore them to the ground;
Then he stalk'd around.Smelling to his prey,
But their fears allay,
When he licks their hands:
And silent by them stands.They look upon his eyes
Fill'd with deep surprise:
And wondering behold.
A spirit arm'd in gold.On his head a crown
On his shoulders down,
Flow'd his golden hair.
Gone was all their care.Follow me he said,
Weep not for the maid;
In my palace deep.
Lyca lies asleep.Then they followed,
Where the vision led;
And saw their sleeping child,
Among tygers wild.To this day they dwell
In a lonely dell
Nor fear the wolvish howl,
Nor the lion's growl.
The Marriage of Heaven and Hell (excerpt)
In seed time learn, in harvest teach, in winter enjoy.
Drive your cart and your plow over the bones of the dead.
The road of excess leads to the palace of wisdom.
Prudence is a rich, ugly old maid courted by Incapacity.
He who desires but acts not, breeds pestilence.
The cut worm forgives the plow.
Dip him in the river who loves water.
A fool sees not the same tree that a wise man sees.
He whose face gives no light, shall never become a star.
Eternity is in love with the productions of time.
The busy bee has no time for sorrow.
The hours of folly are measur'd by the clock; but of wisdom, no clock can measure.
All wholesome food is caught without a net or a trap.
Bring out number, weight and measure in a year of dearth.
No bird soars too high, if he soars with his own wings.
A dead body revenges not injuries.
The most sublime act is to set another before you.
If the fool would persist in his folly he would become wise.
Folly is the cloak of knavery.
Shame is Pride's cloke.
Prisons are built with stones of law, brothels with bricks of religion.
The pride of the peacock is the glory of God.
The lust of the goat is the bounty of God.
The wrath of the lion is the wisdom of God.
The nakedness of woman is the work of God.
Excess of sorrow laughs. Excess of joy weeps.
The roaring of lions, the howling of wolves, the raging of the stormy sea, and the destructive sword, are portions of
eternity, too great for the eye of man.
The fox condemns the trap, not himself.
Joys impregnate. Sorrows bring forth.
Let man wear the fell of the lion, woman the fleece of the sheep.
The bird a nest, the spider a web, man friendship.
The selfish, smiling fool, and the sullen, frowning fool shall be both thought wise, that they may be a rod.
What is now proved was once only imagin'd.
The rat, the mouse, the fox, the rabbit watch the roots; the lion, the tyger, the horse, the elephant watch the fruits.
The cistern contains: the fountain overflows.
One thought fills immensity.
Always be ready to speak your mind, and a base man will avoid you.
Every thing possible to be believ'd is an image of truth.
The eagle never lost so much time as when he submitted to learn of the crow.
The fox provides for himself, but God provides for the lion.
Think in the morning. Act in the noon. Eat in the evening. Sleep in the night.
He who has suffer'd you to impose on him, knows you.
As the plow follows words, so God rewards prayers.
The tygers of wrath are wiser than the horses of instruction.
Expect poison from the standing water.
You never know what is enough unless you know what is more than enough.
Listen to the fool's reproach! it is a kingly title!
The eyes of fire, the nostrils of air, the mouth of water, the beard of earth.
The weak in courage is strong in cunning.
The apple tree never asks the beech how he shall grow; nor the lion, the horse, how he shall take his prey.
The thankful receiver bears a plentiful harvest.
If others had not been foolish, we should be so.
The soul of sweet delight can never be defil'd.
When thou seest an eagle, thou seest a portion of genius; lift up thy head!
As the caterpiller chooses the fairest leaves to lay her eggs on, so the priest lays his curse on the fairest joys.
To create a little flower is the labour of ages.
Damn braces. Bless relaxes.
The best wine is the oldest, the best water the newest.
Prayers plow not! Praises reap not!
Joys laugh not! Sorrows weep not!
The head Sublime, the heart Pathos, the genitals Beauty, the hands and feet Proportion.
As the air to a bird or the sea to a fish, so is contempt to the contemptible.
The crow wish'd every thing was black, the owl that every thing was white.
Exuberance is Beauty.
If the lion was advised by the fox, he would be cunning.
Improvement makes strait roads; but the crooked roads without improvement are roads of genius.
Sooner murder an infant in its cradle than nurse unacted desires.
Where man is not, nature is barren.
Truth can never be told so as to be understood, and not be believ'd.
Enough! or too much.
The School Boy
I love to rise in a summer morn,
When the birds sing on every tree;
The distant huntsman winds his horn,
And the sky-lark sings with me.
O! what sweet company.
But to go to school in a summer morn,
O! it drives all joy away;
Under a cruel eye outworn.
The little ones spend the day,
In sighing and dismay.
Ah! then at times I drooping sit,
And spend many an anxious hour,
Nor in my book can I take delight,
Nor sit in learnings bower,
Worn thro' with the dreary shower.
How can the bird that is born for joy,
Sit in a cage and sing.
How can a child when fears annoy.
But droop his tender wing.
And forget his youthful spring.
O! father & mother. if buds are nip'd,
And blossoms blown away,
And if the tender plants are strip'd
Of their joy in the springing day,
By sorrow and care's dismay.
How shall the summer arise in joy.
Or the summer fruits appear.
Or how shall we gather what griefs destroy
Or bless the mellowing year.
When the blasts of winter appear.
The Sky is an Immortal Tent Built by the Sons of Los
The sky is an immortal tent built by the Sons of Los:
And every space that a man views around his dwelling-place
Standing on his own roof or in his garden on a mount
Of twenty-five cubits in height, such space is his universe:
And on its verge the sun rises and sets, the clouds bow
To meet the flat earth and the sea in such an order'd space:
The starry heavens reach no further, but here bend and set
On all sides, and the two Poles turn on their valves of gold:
And if he moves his dwelling-place, his heavens also move
Where'er he goes, and all his neighbourhood bewail his loss.
Such are the spaces called Earth and such its dimension.
As to that false appearance which appears to the reasoner
As of a globe rolling through voidness, it is a delusion of Ulro.
The microscope knows not of this nor the telescope: they alter
The ratio of the spectator's organs, but leave objects untouch'd.
For every space larger than a red globule of Man's blood
Is visionary, and is created by the Hammer of Los;
And every space smaller than a globule of Man's blood opens
Into Eternity of which this vegetable Earth is but a shadow.
The red globule is the unwearied sun by Los created
To measure time and space to mortal men every morning.
Three Things to Remember
A Robin Redbreast in a cage,
Puts all Heaven in a rage.
A skylark wounded on the wing
Doth make a cherub cease to sing.
He who shall hurt the little wren
Shall never be beloved by men.
To Nobodaddy
Why art thou silent & invisible
Father of jealousy
Why dost thou hide thyself in clouds
From every searching Eye
Why darkness & obscurity
In all thy words & laws
That none dare eat the fruit but from
The wily serpents jaws
Or is it because Secrecy
gains females loud applause
To The Accuser Who is The God of This World
Truly My Satan thou art but a Dunce
And dost not know the Garment from the Man
Every Harlot was a Virgin once
Nor canst thou ever change Kate into Nan
Tho thou art Worship'd by the Names Divine
Of Jesus & Jehovah thou art still
The Son of Morn in weary Nights decline
The lost Travellers Dream under the Hill.
To Thomas Butts
TO my friend Butts I write
My first vision of light,
On the yellow sands sitting.
The sun was emitting
His glorious beams
From Heaven's high streams.
Over sea, over land,
My eyes did expand
Into regions of air,
Away from all care;
Into regions of fire,
Remote from desire;
The light of the morning
Heaven's mountains adorning:
In particles bright,
The jewels of light
Distinct shone and clear.
Amaz'd and in fear
I each particle gazèd,
Astonish'd, amazèd;
For each was a Man
Human-form'd. Swift I ran,
For they beckon'd to me,
Remote by the sea,
Saying: 'Each grain of sand,
Every stone on the land,
Each rock and each hill,
Each fountain and rill,
Each herb and each tree,
Mountain, hill, earth, and sea,
Cloud, meteor, and star,
Are men seen afar.'
I stood in the streams
Of Heaven's bright beams,
And saw Felpham sweet
Beneath my bright feet,
In soft Female charms;
And in her fair arms
My Shadow I knew,
And my wife's Shadow too,
And my sister, and friend.
We like infants descend
In our Shadows on earth,
Like a weak mortal birth.
My eyes, more and more,
Like a sea without shore,
Continue expanding,
The Heavens commanding;
Till the jewels of light,
Heavenly men beaming bright,
Appear'd as One Man,
Who complacent began
My limbs to enfold
In His beams of bright gold;
Like dross purg'd away
All my mire and my clay.
Soft consum'd in delight,
In His bosom sun-bright
I remain'd. Soft He smil'd,
And I heard His voice mild,
Saying: 'This is My fold,
O thou ram horn'd with gold,
Who awakest from sleep
On the sides of the deep.
On the mountains around
The roarings resound
Of the lion and wolf,
The loud sea, and deep gulf.
These are guards of My fold,
O thou ram horn'd with gold!'
And the voice faded mild;
I remain'd as a child;
All I ever had known
Before me bright shone:
I saw you and your wife
By the fountains of life.
Such the vision to me
Appear'd on the sea.
When Klopstock England Defied
When Klopstock England defied,
Uprose William Blake in his pride;
For old Nobodaddy aloft
. . . and belch'd and cough'd;
Then swore a great oath that made Heaven quake,
And call'd aloud to English Blake.
Blake was giving his body ease,
At Lambeth beneath the poplar trees.
From his seat then started he
And turn'd him round three times three.
The moon at that sight blush'd scarlet red,
The stars threw down their cups and fled,
And all the devils that were in hell,
Answerèd with a ninefold yell.
Klopstock felt the intripled turn,
And all his bowels began to churn,
And his bowels turn'd round three times three,
And lock'd in his soul with a ninefold key; . . .
Then again old Nobodaddy swore
He ne'er had seen such a thing before,
Since Noah was shut in the ark,
Since Eve first chose her hellfire spark,
Since 'twas the fashion to go naked,
Since the old Anything was created . . .
You Don't Believe
You don't believe — I won't attempt to make ye:
You are asleep — I won't attempt to wake ye.
Sleep on! sleep on! while in your pleasant dreams
Of Reason you may drink of Life's clear streams.
Reason and Newton, they are quite two things;
For so the swallow and the sparrow sings.
Reason says `Miracle': Newton says `Doubt.'
Aye! that's the way to make all Nature out.
`Doubt, doubt, and don't believe without experiment':
That is the very thing that Jesus meant,
When He said `Only believe! believe and try!
Try, try, and never mind the reason why!'
Song: Memory, hither come
Memory, hither come,
And tune your merry notes;
And, while upon the wind
Your music floats,
I'll pore upon the stream
Where sighing lovers dream,
And fish for fancies as they pass
Within the watery glass.
I'll drink of the clear stream,
And hear the linnet's song;
And there I'll lie and dream
The day along:
And, when night comes, I'll go
To places fit for woe,
Walking along the darken'd valley
With silent Melancholy.
The Angel
I dreamt a dream! What can it mean?
And that I was a maiden Queen
Guarded by an Angel mild:
Witless woe was ne'er beguiled!
And I wept both night and day,
And he wiped my tears away;
And I wept both day and night,
And hid from him my heart's delight.
So he took his wings, and fled;
Then the morn blushed rosy red.
I dried my tears, and armed my fears
With ten-thousand shields and spears.
Soon my Angel came again;
I was armed, he came in vain;
For the time of youth was fled,
And grey hairs were on my head.
The Angel that presided o'er my birth
The Angel that presided o'er my birth
Said, "Little creature, form'd of Joy and Mirth,
"Go love without the help of any Thing on Earth."
Songs Of Experience: Introduction
Hear the voice of the Bard!
Who Present, Past, & Future sees
Whose ears have heard
The Holy Word,
That walk'd among the ancient trees.
Calling the lapsed Soul
And weeping in the evening dew;
That might control.
The starry pole;
And fallen fallen light renew!
O Earth O Earth return!
Arise from out the dewy grass;
Night is worn,
And the morn
Rises from the slumbrous mass.
Turn away no more:
Why wilt thou turn away
The starry floor
The watery shore
Is given thee till the break of day.
Spring
Sound the flute!
Now it's mute!
Bird's delight,
Day and night,
Nightingale,
In the dale,
Lark in sky,–
Merrily,
Merrily merrily, to welcome in the year.
Little boy,
Full of joy;
Little girl,
Sweet and small;
Cock does crow,
So do you;
Merry voice,
Infant noise;
Merrily, merrily, to welcome in the year.
Little lamb,
Here I am;
Come and lick
My white neck;
Let me pull
Your soft wool;
Let me kiss
Your soft face;
Merrily, merrily, to welcome in the year.
SEE MORE: