William Blake Poems (Part 02)
William Blake was an English poet, painter, and printmaker. Largely unrecognised during his life, Blake is now considered a seminal figure in the history of the poetry and visual art of the Romantic Age. What he called his "prophetic works" were said by 20th-century critic Northrop Frye to form "what is in proportion to its merits the least read body of poetry in the English language"
William Blake Bio
By turns whimsical and apocalyptic, brilliant and yet somehow simple, British poet William Blake (1757-1827) expanded the boundaries of poetry both with language and visuals to create a body of work that has become among the most beloved in the English language.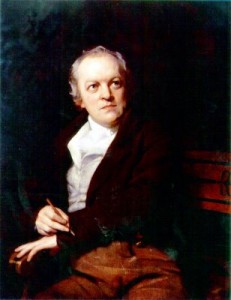 Known more for his visual arts than his poetry in his lifetime, Blake's poetry was often illustrated by his own drawings and woodcuts. While illustrated books of poetry and prose were hardly unheard of in Blake's time, Blake, dissatisfied with current methods of printing, began experimenting with the process itself, eventually creating new forms altogether.
One such example was called "illuminated printing." According to the Royal Academy of Art, Blake's illuminated printing process began with pages printed on copper plates that contained text within an image. After the page was printed, the illustrations were then colored with paint.
The Birds
He. Where thou dwellest, in what grove,
Tell me Fair One, tell me Love;
Where thou thy charming nest dost build,
O thou pride of every field!
She. Yonder stands a lonely tree,
There I live and mourn for thee;
Morning drinks my silent tear,
And evening winds my sorrow bear.
He. O thou summer's harmony,
I have liv'd and mourn'd for thee;
Each day I mourn along the wood,
And night hath heard my sorrows loud.
She. Dost thou truly long for me?
And am I thus sweet to thee?
Sorrow now is at an end,
O my Lover and my Friend!
He. Come, on wings of joy we'll fly
To where my bower hangs on high;
Come, and make thy calm retreat
Among green leaves and blossoms sweet.
The Blossom
Merry, merry sparrow!
Under leaves so green
A happy blossom
Sees you, swift as arrow,
Seek your cradle narrow,
Near my bosom.
Pretty, pretty robin!
Under leaves so green
A happy blossom
Hears you sobbing, sobbing,
Pretty, pretty robin,
Near my bosom.
The Book of Thel
THEL'S MOTTO
Does the Eagle know what is in the pit?
Or wilt thou go ask the Mole?
Can Wisdom be put in a silver rod?
Or Love in a golden bowl?
I
The daughters of the Seraphim led round their sunny flocks,
All but the youngest: she in paleness sought the secret air,
To fade away like morning beauty from her mortal day:
Down by the river of Adona her soft voice is heard,
And thus her gentle lamentation falls like morning dew:
"O life of this our spring! why fades the lotus of the water,
Why fade these children of the spring, born but to smile and fall?
Ah! Thel is like a wat'ry bow, and like a parting cloud;
Like a reflection in a glass; like shadows in the water;
Like dreams of infants, like a smile upon an infant's face;
Like the dove's voice; like transient day; like music in the air.
Ah! gentle may I lay me down, and gentle rest my head,
And gentle sleep the sleep of death, and gentle hear the voice
Of him that walketh in the garden in the evening time."
The Lily of the valley, breathing in the humble grass,
Answer'd the lovely maid and said: "I am a wat'ry weed,
And I am very small and love to dwell in lowly vales;
So weak, the gilded butterfly scarce perches on my head.
Yet I am visited from heaven, and he that smiles on all
Walks in the valley and each morn over me spreads his hand,
Saying, 'Rejoice, thou humble grass, thou new-born lily-flower,
Thou gentle maid of silent valleys and of modest brooks;
For thou shalt be clothed in light, and fed with morning manna,
Till summer's heat melts thee beside the fountains and the springs
To flourish in eternal vales.' Then why should Thel complain?
Why should the mistress of the vales of Har utter a sigh?"
She ceas'd and smil'd in tears, then sat down in her silver shrine.
Thel answer'd: "O thou little virgin of the peaceful valley,
Giving to those that cannot crave, the voiceless, the o'ertired;
Thy breath doth nourish the innocent lamb, he smells thy milky garments,
He crops thy flowers while thou sittest smiling in his face,
Wiping his mild and meekin mouth from all contagious taints.
Thy wine doth purify the golden honey; thy perfume,
Which thou dost scatter on every little blade of grass that springs,
Revives the milked cow, and tames the fire-breathing steed.
But Thel is like a faint cloud kindled at the rising sun:
I vanish from my pearly throne, and who shall find my place?"
"Queen of the vales," the Lily answer'd, "ask the tender cloud,
And it shall tell thee why it glitters in the morning sky,
And why it scatters its bright beauty thro' the humid air.
Descend, O little Cloud, and hover before the eyes of Thel."
The Cloud descended, and the Lily bow'd her modest head
And went to mind her numerous charge among the verdant grass.
II
"O little Cloud," the virgin said, "I charge thee tell to me
Why thou complainest not when in one hour thou fade away:
Then we shall seek thee, but not find. Ah! Thel is like to thee:
I pass away: yet I complain, and no one hears my voice."
The Cloud then shew'd his golden head and his bright form emerg'd,
Hovering and glittering on the air before the face of Thel.
"O virgin, know'st thou not our steeds drink of the golden springs
Where Luvah doth renew his horses? Look'st thou on my youth,
And fearest thou, because I vanish and am seen no more,
Nothing remains? O maid, I tell thee, when I pass away
It is to tenfold life, to love, to peace and raptures holy:
Unseen descending, weigh my light wings upon balmy flowers,
And court the fair-eyed dew to take me to her shining tent:
The weeping virgin trembling kneels before the risen sun,
Till we arise link'd in a golden band and never part,
But walk united, bearing food to all our tender flowers."
"Dost thou, O little Cloud? I fear that I am not like thee,
For I walk thro' the vales of Har, and smell the sweetest flowers,
But I feed not the little flowers; I hear the warbling birds,
But I feed not the warbling birds; they fly and seek their food:
But Thel delights in these no more, because I fade away;
And all shall say, 'Without a use this shining woman liv'd,
Or did she only live to be at death the food of worms?' "
The Cloud reclin'd upon his airy throne and answer'd thus:
"Then if thou art the food of worms, O virgin of the skies,
How great thy use, how great thy blessing! Every thing that lives
Lives not alone nor for itself. Fear not, and I will call
The weak worm from its lowly bed, and thou shalt hear its voice,
Come forth, worm of the silent valley, to thy pensive queen."
The helpless worm arose, and sat upon the Lily's leaf,
And the bright Cloud sail'd on, to find his partner in the vale.
III
Then Thel astonish'd view'd the Worm upon its dewy bed.
"Art thou a Worm? Image of weakness, art thou but a Worm?
I see thee like an infant wrapped in the Lily's leaf
Ah! weep not, little voice, thou canst not speak, but thou canst weep.
Is this a Worm? I see thee lay helpless and naked, weeping,
And none to answer, none to cherish thee with mother's smiles."
The Clod of Clay heard the Worm's voice and rais'd her pitying head:
She bow'd over the weeping infant, and her life exhal'd
In milky fondness: then on Thel she fix'd her humble eyes.
"O beauty of the vales of Har! we live not for ourselves.
Thou seest me the meanest thing, and so I am indeed.
My bosom of itself is cold, and of itself is dark;
But he, that loves the lowly, pours his oil upon my head,
And kisses me, and binds his nuptial bands around my breast,
And says: 'Thou mother of my children, I have loved thee
And I have given thee a crown that none can take away.'
But how this is, sweet maid, I know not, and I cannot know;
I ponder, and I cannot ponder; yet I live and love."
The daughter of beauty wip'd her pitying tears with her white veil,
And said: "Alas! I knew not this, and therefore did I weep.
That God would love a Worm I knew, and punish the evil foot
That wilful bruis'd its helpless form; but that he cherish'd it
With milk and oil I never knew, and therefore did I weep;
And I complain'd in the mild air, because I fade away,
And lay me down in thy cold bed, and leave my shining lot."
"Queen of the vales," the matron Clay answer'd, "I heard thy sighs,
And all thy moans flew o'er my roof, but I have call'd them down.
Wilt thou, O Queen, enter my house? 'Tis given thee to enter
And to return: fear nothing, enter with thy virgin feet."
IV
The eternal gates' terrific porter lifted the northern bar:
Thel enter'd in and saw the secrets of the land unknown.
She saw the couches of the dead, and where the fibrous roots
Of every heart on earth infixes deep its restless twists:
A land of sorrows and of tears where never smile was seen.
She wander'd in the land of clouds thro' valleys dark, list'ning
Dolours and lamentations; waiting oft beside a dewy grave
She stood in silence, list'ning to the voices of the ground,
Till to her own grave plot she came, and there she sat down,
And heard this voice of sorrow breathed from the hollow pit.
"Why cannot the Ear be closed to its own destruction?
Or the glist'ning Eye to the poison of a smile?
Why are Eyelids stor'd with arrows ready drawn,
Where a thousand fighting men in ambush lie?
Or an Eye of gifts and graces show'ring fruits and coined gold?
Why a Tongue impress'd with honey from every wind?
Why an Ear, a whirlpool fierce to draw creations in?
Why a Nostril wide inhaling terror, trembling, and affright?
Why a tender curb upon the youthful burning boy?
Why a little curtain of flesh on the bed of our desire?"
The Virgin started from her seat, and with a shriek
Fled back unhinder'd till she came into the vales of Har.
The Book of Urizen: Chapter I
1. Lo, a shadow of horror is risen
In Eternity! Unknown, unprolific!
Self-closd, all-repelling: what Demon
Hath form'd this abominable void
This soul-shudd'ring vacuum?–Some said
"It is Urizen", But unknown, abstracted
Brooding secret, the dark power hid.
2. Times on times he divided, & measur'd
Space by space in his ninefold darkness
Unseen, unknown! changes appeard
In his desolate mountains rifted furious
By the black winds of perturbation
3. For he strove in battles dire
In unseen conflictions with shapes
Bred from his forsaken wilderness,
Of beast, bird, fish, serpent & element
Combustion, blast, vapour and cloud.
4. Dark revolving in silent activity:
Unseen in tormenting passions;
An activity unknown and horrible;
A self-contemplating shadow,
In enormous labours occupied
5. But Eternals beheld his vast forests
Age on ages he lay, clos'd, unknown
Brooding shut in the deep; all avoid
The petrific abominable chaos
6. His cold horrors silent, dark Urizen
Prepar'd: his ten thousands of thunders
Rang'd in gloom'd array stretch out across
The dread world, & the rolling of wheels
As of swelling seas, sound in his clouds
In his hills of stor'd snows, in his mountains
Of hail & ice; voices of terror,
Are heard, like thunders of autumn,
When the cloud blazes over the harvests
The Book of Urizen: Chapter II
1. Earth was not: nor globes of attraction
The will of the Immortal expanded
Or contracted his all flexible senses.
Death was not, but eternal life sprung
2. The sound of a trumpet the heavens
Awoke & vast clouds of blood roll'd
Round the dim rocks of Urizen, so nam'd
That solitary one in Immensity
3. Shrill the trumpet: & myriads of Eternity,
Muster around the bleak deserts
Now fill'd with clouds, darkness & waters
That roll'd perplex'd labring & utter'd
Words articulate, bursting in thunders
That roll'd on the tops of his mountains
4. From the depths of dark solitude. From
The eternal abode in my holiness,
Hidden set apart in my stern counsels
Reserv'd for the days of futurity,
I have sought for a joy without pain,
For a solid without fluctuation
Why will you die O Eternals?
Why live in unquenchable burnings?
5. First I fought with the fire; consum'd
Inwards, into a deep world within:
A void immense, wild dark & deep,
Where nothing was: Natures wide womb
And self balanc'd stretch'd o'er the void
I alone, even I! the winds merciless
Bound; but condensing, in torrents
They fall & fall; strong I repell'd
The vast waves, & arose on the waters
A wide world of solid obstruction
6. Here alone I in books formd of metals
Have written the secrets of wisdom
The secrets of dark contemplation
By fightings and conflicts dire,
With terrible monsters Sin-bred:
Which the bosoms of all inhabit;
Seven deadly Sins of the soul.
7. Lo! I unfold my darkness: and on
This rock, place with strong hand the Book
Of eternal brass, written in my solitude.
8. Laws of peace, of love, of unity:
Of pity, compassion, forgiveness.
Let each chuse one habitation:
His ancient infinite mansion:
One command, one joy, one desire,
One curse, one weight, one measure
One King, one God, one Law.
The Book of Urizen: Chapter III
1. The voice ended, they saw his pale visage
Emerge from the darkness; his hand
On the rock of eternity unclasping
The Book of brass. Rage seiz'd the strong
2. Rage, fury, intense indignation
In cataracts of fire blood & gall
In whirlwinds of sulphurous smoke:
And enormous forms of energy;
All the seven deadly sins of the soul
In living creations appear'd
In the flames of eternal fury.
3. Sund'ring, dark'ning, thund'ring!
Rent away with a terrible crash
Eternity roll'd wide apart
Wide asunder rolling
Mountainous all around
Departing; departing; departing:
Leaving ruinous fragments of life
Hanging frowning cliffs & all between
An ocean of voidness unfathomable.
4. The roaring fires ran o'er the heav'ns
In whirlwinds & cataracts of blood
And o'er the dark deserts of Urizen
Fires pour thro' the void on all sides
On Urizens self-begotten armies.
5. But no light from the fires. all was darkness
In the flames of Eternal fury
6. In fierce anguish & quenchless flames
To the deserts and rocks He ran raging
To hide, but He could not: combining
He dug mountains & hills in vast strength,
He piled them in incessant labour,
In howlings & pangs & fierce madness
Long periods in burning fires labouring
Till hoary, and age-broke, and aged,
In despair and the shadows of death.
7. And a roof, vast petrific around,
On all sides He fram'd: like a womb;
Where thousands of rivers in veins
Of blood pour down the mountains to cool
The eternal fires beating without
From Eternals; & like a black globe
View'd by sons of Eternity, standing
On the shore of the infinite ocean
Like a human heart struggling & beating
The vast world of Urizen appear'd.
8. And Los round the dark globe of Urizen,
Kept watch for Eternals to confine,
The obscure separation alone;
For Eternity stood wide apart,
As the stars are apart from the earth
9. Los wept howling around the dark Demon:
And cursing his lot; for in anguish,
Urizen was rent from his side;
And a fathomless void for his feet;
And intense fires for his dwelling.
10. But Urizen laid in a stony sleep
Unorganiz'd, rent from Eternity
11. The Eternals said: What is this? Death
Urizen is a clod of clay.
12. Los howld in a dismal stupor,
Groaning! gnashing! groaning!
Till the wrenching apart was healed
13. But the wrenching of Urizen heal'd not
Cold, featureless, flesh or clay,
Rifted with direful changes
He lay in a dreamless night
14. Till Los rouz'd his fires, affrighted
At the formless unmeasurable death.
The Book of Urizen: Chapter IV
a
1. Los smitten with astonishment
Frightend at the hurtling bones
2. And at the surging sulphureous
Perturbed Immortal mad raging
3. In whirlwinds & pitch & nitre
Round the furious limbs of Los
4. And Los formed nets & gins
And threw the nets round about
5. He watch'd in shuddering fear
The dark changes & bound every change
With rivets of iron & brass;
6. And these were the changes of Urizen.
b.
1. Ages on ages roll'd over him!
In stony sleep ages roll'd over him!
Like a dark waste stretching chang'able
By earthquakes riv'n, belching sullen fires
On ages roll'd ages in ghastly
Sick torment; around him in whirlwinds
Of darkness the eternal Prophet howl'd
Beating still on his rivets of iron
Pouring sodor of iron; dividing
The horrible night into watches.
2. And Urizen (so his eternal name)
His prolific delight obscurd more & more
In dark secrecy hiding in surging
Sulphureous fluid his phantasies.
The Eternal Prophet heavd the dark bellows,
And turn'd restless the tongs; and the hammer
Incessant beat; forging chains new & new
Numb'ring with links. hours, days & years
3. The eternal mind bounded began to roll
Eddies of wrath ceaseless round & round,
And the sulphureous foam surging thick
Settled, a lake, bright, & shining clear:
White as the snow on the mountains cold.
4. Forgetfulness, dumbness, necessity!
In chains of the mind locked up,
Like fetters of ice shrinking together
Disorganiz'd, rent from Eternity,
Los beat on his fetters of iron;
And heated his furnaces & pour'd
Iron sodor and sodor of brass
5. Restless turnd the immortal inchain'd
Heaving dolorous! anguish'd! unbearable
Till a roof shaggy wild enclosed
In an orb, his fountain of thought.
6. In a horrible dreamful slumber;
Like the linked infernal chain;
A vast Spine writh'd in torment
Upon the winds; shooting pain'd
Ribs, like a bending cavern
And bones of solidness, froze
Over all his nerves of joy.
And a first Age passed over,
And a state of dismal woe.
7. From the caverns of his jointed Spine,
Down sunk with fright a red
Round globe hot burning deep
Deep down into the Abyss:
Panting: Conglobing, Trembling
Shooting out ten thousand branches
Around his solid bones.
And a second Age passed over,
And a state of dismal woe.
8. In harrowing fear rolling round;
His nervous brain shot branches
Round the branches of his heart.
On high into two little orbs
And fixed in two little caves
Hiding carefully from the wind,
His Eyes beheld the deep,
And a third Age passed over:
And a state of dismal woe.
9. The pangs of hope began,
In heavy pain striving, struggling.
Two Ears in close volutions.
From beneath his orbs of vision
Shot spiring out and petrified
As they grew. And a fourth Age passed
And a state of dismal woe.
10. In ghastly torment sick;
Hanging upon the wind;
Two Nostrils bent down to the deep.
And a fifth Age passed over;
And a state of dismal woe.
11. In ghastly torment sick;
Within his ribs bloated round,
A craving Hungry Cavern;
Thence arose his channeld Throat,
And like a red flame a Tongue
Of thirst & of hunger appeard.
And a sixth Age passed over:
And a state of dismal woe.
12. Enraged & stifled with torment
He threw his right Arm to the north
His left Arm to the south
Shooting out in anguish deep,
And his Feet stampd the nether Abyss
In trembling & howling & dismay.
And a seventh Age passed over:
And a state of dismal woe.
The Book of Urizen: Chapter V
1. In terrors Los shrunk from his task:
His great hammer fell from his hand:
His fires beheld, and sickening,
Hid their strong limbs in smoke.
For with noises ruinous loud;
With hurtlings & clashings & groans
The Immortal endur'd his chains,
Tho' bound in a deadly sleep.
2. All the myriads of Eternity:
All the wisdom & joy of life:
Roll like a sea around him,
Except what his little orbs
Of sight by degrees unfold.
3. And now his eternal life
Like a dream was obliterated
4. Shudd'ring, the Eternal Prophet smote
With a stroke, from his north to south region
The bellows & hammer are silent now
A nerveless silence, his prophetic voice
Siez'd; a cold solitude & dark void
The Eternal Prophet & Urizen clos'd
5. Ages on ages rolld over them
Cut off from life & light frozen
Into horrible forms of deformity
Los suffer'd his fires to decay
Then he look'd back with anxious desire
But the space undivided by existence
Struck horror into his soul.
6. Los wept obscur'd with mourning:
His bosom earthquak'd with sighs;
He saw Urizen deadly black,
In his chains bound, & Pity began,
7. In anguish dividing & dividing
For pity divides the soul
In pangs eternity on eternity
Life in cataracts pourd down his cliffs
The void shrunk the lymph into Nerves
Wand'ring wide on the bosom of night
And left a round globe of blood
Trembling upon the Void
Thus the Eternal Prophet was divided
Before the death-image of Urizen
For in changeable clouds and darkness
In a winterly night beneath,
The Abyss of Los stretch'd immense:
And now seen, now obscur'd, to the eyes
Of Eternals, the visions remote
Of the dark separation appear'd.
As glasses discover Worlds
In the endless Abyss of space,
So the expanding eyes of Immortals
Beheld the dark visions of Los,
And the globe of life blood trembling
8. The globe of life blood trembled
Branching out into roots;
Fib'rous, writhing upon the winds;
Fibres of blood, milk and tears;
In pangs, eternity on eternity.
At length in tears & cries imbodied
A female form trembling and pale
Waves before his deathy face
9. All Eternity shudderd at sight
Of the first female now separate
Pale as a cloud of snow
Waving before the face of Los
10. Wonder, awe, fear, astonishment,
Petrify the eternal myriads;
At the first female form now separate
They call'd her Pity, and fled
11. "Spread a Tent, with strong curtains around them
"Let cords & stakes bind in the Void
That Eternals may no more behold them"
12. They began to weave curtains of darkness
They erected large pillars round the Void
With golden hooks fastend in the pillars
With infinite labour the Eternals
A woof wove, and called it Science
The Book of Urizen: Chapter VI
1. But Los saw the Female & pitied
He embrac'd her, she wept, she refus'd
In perverse and cruel delight
She fled from his arms, yet he followd
2. Eternity shudder'd when they saw,
Man begetting his likeness,
On his own divided image.
3. A time passed over, the Eternals
Began to erect the tent;
When Enitharmon sick,
Felt a Worm within her womb.
4. Yet helpless it lay like a Worm
In the trembling womb
To be moulded into existence
5. All day the worm lay on her bosom
All night within her womb
The worm lay till it grew to a serpent
With dolorous hissings & poisons
Round Enitharmons loins folding,
6. Coild within Enitharmons womb
The serpent grew casting its scales,
With sharp pangs the hissings began
To change to a grating cry,
Many sorrows and dismal throes,
Many forms of fish, bird & beast,
Brought forth an Infant form
Where was a worm before.
7. The Eternals their tent finished
Alarm'd with these gloomy visions
When Enitharmon groaning
Produc'd a man Child to the light.
8. A shriek ran thro' Eternity:
And a paralytic stroke;
At the birth of the Human shadow.
9. Delving earth in his resistless way;
Howling, the Child with fierce flames
Issu'd from Enitharmon.
10. The Eternals, closed the tent
They beat down the stakes the cords
Stretch'd for a work of eternity;
No more Los beheld Eternity.
11. In his hands he seiz'd the infant
He bathed him in springs of sorrow
He gave him to Enitharmon.
The Book of Urizen: Chapter VII
1. They named the child Orc, he grew
Fed with milk of Enitharmon
2. Los awoke her; O sorrow & pain!
A tight'ning girdle grew,
Around his bosom. In sobbings
He burst the girdle in twain,
But still another girdle
Opressd his bosom, In sobbings
Again he burst it. Again
Another girdle succeeds
The girdle was form'd by day;
By night was burst in twain.
3. These falling down on the rock
Into an iron Chain
In each other link by link lock'd
4. They took Orc to the top of a mountain.
O how Enitharmon wept!
They chain'd his young limbs to the rock
With the Chain of Jealousy
Beneath Urizens deathful shadow
5. The dead heard the voice of the child
And began to awake from sleep
All things. heard the voice of the child
And began to awake to life.
6. And Urizen craving with hunger
Stung with the odours of Nature
Explor'd his dens around
7. He form'd a line & a plummet
To divide the Abyss beneath.
He form'd a dividing rule:
8. He formed scales to weigh;
He formed massy weights;
He formed a brazen quadrant;
He formed golden compasses
And began to explore the Abyss
And he planted a garden of fruits
9. But Los encircled Enitharmon
With fires of Prophecy
From the sight of Urizen & Orc.
10. And she bore an enormous race.
The Book of Urizen: Chapter VIII
1. Urizen explor'd his dens
Mountain, moor, & wilderness,
With a globe of fire lighting his journey
A fearful journey, annoy'd
By cruel enormities: forms
Of life on his forsaken mountains
2. And his world teemd vast enormities
Frightning; faithless; fawning
Portions of life; similitudes
Of a foot, or a hand, or a head
Or a heart, or an eye, they swam mischevous
Dread terrors! delighting in blood
3. Most Urizen sicken'd to see
His eternal creations appear
Sons & daughters of sorrow on mountains
Weeping! wailing! first Thiriel appear'd
Astonish'd at his own existence
Like a man from a cloud born, & Utha
From the waters emerging, laments!
Grodna rent the deep earth howling
Amaz'd! his heavens immense cracks
Like the ground parch'd with heat; then Fuzon
Flam'd out! first begotten, last born.
All his eternal sons in like manner
His daughters from green herbs & cattle
From monsters, & worms of the pit.
4. He in darkness clos'd, view'd all his race,
And his soul sicken'd! he curs'd
Both sons & daughters; for he saw
That no flesh nor spirit could keep
His iron laws one moment.
5. For he saw that life liv'd upon death
The Ox in the slaughter house moans
The Dog at the wintry door
And he wept, & he called it Pity
And his tears flowed down on the winds
6. Cold he wander'd on high, over their cities
In weeping & pain & woe!
And where-ever he wanderd in sorrows
Upon the aged heavens
A cold shadow follow'd behind him
Like a spiders web, moist, cold, & dim
Drawing out from his sorrowing soul
The dungeon-like heaven dividing.
Where ever the footsteps of Urizen
Walk'd over the cities in sorrow.
7. Till a Web dark & cold, throughout all
The tormented element stretch'd
From the sorrows of Urizens soul
And the Web is a Female in embrio
None could break the Web, no wings of fire.
8. So twisted the cords, & so knotted
The meshes: twisted like to the human brain
9. And all calld it, The Net of Religion
The Book of Urizen: Chapter IX
1. Then the Inhabitants of those Cities:
Felt their Nerves change into Marrow
And hardening Bones began
In swift diseases and torments,
In throbbings & shootings & grindings
Thro' all the coasts; till weaken'd
The Senses inward rush'd shrinking,
Beneath the dark net of infection.
2. Till the shrunken eyes clouded over
Discernd not the woven hipocrisy
But the streaky slime in their heavens
Brought together by narrowing perceptions
Appeard transparent air; for their eyes
Grew small like the eyes of a man
And in reptile forms shrinking together
Of seven feet stature they remaind
3. Six days they shrunk up from existence
And on the seventh day they rested
And they bless'd the seventh day, in sick hope:
And forgot their eternal life
4. And their thirty cities divided
In form of a human heart
No more could they rise at will
In the infinite void, but bound down
To earth by their narrowing perceptions
They lived a period of years
Then left a noisom body
To the jaws of devouring darkness
5. And their children wept, & built
Tombs in the desolate places,
And form'd laws of prudence, and call'd them
The eternal laws of God
6. And the thirty cities remaind
Surrounded by salt floods, now call'd
Africa: its name was then Egypt.
7. The remaining sons of Urizen
Beheld their brethren shrink together
Beneath the Net of Urizen;
Perswasion was in vain;
For the ears of the inhabitants,
Were wither'd, & deafen'd, & cold:
And their eyes could not discern,
Their brethren of other cities.
8. So Fuzon call'd all together
The remaining children of Urizen:
And they left the pendulous earth:
They called it Egypt, & left it.
9. And the salt ocean rolled englob'd.
The Caverns of the Grave I've Seen
The Caverns of the Grave I've seen,
And these I show'd to England's Queen.
But now the Caves of Hell I view,
Who shall I dare to show them to?
What mighty soul i 362 n Beauty's form
Shall dauntless view the infernal storm?
Egremont's Countess can control
The flames of Hell that round me roll;
If she refuse, I still go on
Till the Heavens and Earth are gone,
Still admir'd by noble minds,
Follow'd by Envy on the winds,
Re-engrav'd time after time,
Ever in their youthful prime,
My designs unchang'd remain.
Time may rage, but rage in vain.
For above Time's troubled fountains,
On the great Atlantic Mountains,
In my Golden House on high,
There they shine eternally.
The Clod and the Pebble
"Love seeketh not itself to please,
Nor for itself hath any care,
But for another gives its ease,
And builds a heaven in hell's despair."
So sung a little clod of clay,
Trodden with the cattle's feet;
But a pebble of the brook
Warbled out these meters meet:
"Love seeketh only Self to please,
To bind another to its delight,
Joys in another's loss of ease,
And builds a hell in heaven's despite."
The Echoing Green
The sun does arise,
And make happy the skies;
The merry bells ring
To welcome the spring;
The skylark and thrush,
The birds of the bush,
Sing louder around
To the bell's cheerful sound,
While our sports shall be seen
On the Echoing Green.
Old John with white hair,
Does laugh away care,
Sitting under the oak,
Among the old folk.
They laugh at our play,
And soon they all say:
"Such, such were the joys
When we all, girls and boys,
In our youth time were seen
On the Echoing Green."
Till the little ones, weary,
No more can be merry;
The sun does descend,
And our sports have an end.
Round the laps of their mothers
Many sisters and brother,
Like birds in their nest,
Are ready for rest,
And sport no more seen
On the darkening Green.
The Four Zoas (excerpt)
"What is the price of Experience? do men buy it for a song?
Or wisdom for a dance in the street? No, it is bought with the price
Of all that a man hath, his house, his wife, his children.
Wisdom is sold in the desolate market where none come to buy,
And in the wither'd field where the farmer plows for bread in vain.
It is an easy thing to triumph in the summer's sun
And in the vintage and to sing on the waggon loaded with corn.
It is an easy thing to talk of patience to the afflicted,
To speak the laws of prudence to the houseless wanderer,
To listen to the hungry raven's cry in wintry season
When the red blood is fill'd with wine and with the marrow of lambs.
It is an easy thing to laugh at wrathful elements,
To hear the dog howl at the wintry door, the ox in the slaughter house moan;
To see a god on every wind and a blessing on every blast;
To hear sounds of love in the thunder storm that destroys our enemies' house;
To rejoice in the blight that covers his field, and the sickness that cuts off his children,
While our olive and vine sing and laugh round our door, and our children bring fruits and flowers.
Then the groan and the dolor are quite forgotten, and the slave grinding at the mill,
And the captive in chains, and the poor in the prison, and the soldier in the field
When the shatter'd bone hath laid him groaning among the happier dead.
It is an easy thing to rejoice in the tents of prosperity:
Thus could I sing and thus rejoice: but it is not so with me."
"Compel the poor to live upon a crust of bread, by soft mild arts.
Smile when they frown, frown when they smile; and when a man looks pale
With labour and abstinence, say he looks healthy and happy;
And when his children sicken, let them die; there are enough
Born, even too many, and our earth will be overrun
Without these arts. If you would make the poor live with temper,
With pomp give every crust of bread you give; with gracious cunning
Magnify small gifts; reduce the man to want a gift, and then give with pomp.
Say he smiles if you hear him sigh. If pale, say he is ruddy.
Preach temperance: say he is overgorg'd and drowns his wit
In strong drink, though you know that bread and water are all
He can afford. Flatter his wife, pity his children, till we can
Reduce all to our will, as spaniels are taught with art."
The sun has left his blackness and has found a fresher morning,
And the mild moon rejoices in the clear and cloudless night,
And Man walks forth from midst of the fires: the evil is all consum'd.
His eyes behold the Angelic spheres arising night and day;
The stars consum'd like a lamp blown out, and in their stead, behold
The expanding eyes of Man behold the depths of wondrous worlds!
One Earth, one sea beneath; nor erring globes wander, but stars
Of fire rise up nightly from the ocean; and one sun
Each morning, like a new born man, issues with songs and joy
Calling the Plowman to his labour and the Shepherd to his rest.
He walks upon the Eternal Mountains, raising his heavenly voice,
Conversing with the animal forms of wisdom night and day,
That, risen from the sea of fire, renew'd walk o'er the Earth;
For Tharmas brought his flocks upon the hills, and in the vales
Around the Eternal Man's bright tent, the little children play
Among the woolly flocks. The hammer of Urthona sounds
In the deep caves beneath; his limbs renew'd, his Lions roar
Around the Furnaces and in evening sport upon the plains.
They raise their faces from the earth, conversing with the Man:
"How is it we have walk'd through fires and yet are not consum'd?
How is it that all things are chang'd, even as in ancient times?"
The Grey Monk (excerpts)
"I die, I die!" the Mother said,
"My children die for lack of bread.
What more has the merciless Tyrant said?"
The Monk sat down on the stony bed.
The blood red ran from the Grey Monk's side,
His hands and feet were wounded wide,
His body bent, his arms and knees
Like to the roots of ancient trees.
His eye was dry; no tear could flow:
A hollow groan first spoke his woe.
He trembled and shudder'd upon the bed;
At length with a feeble cry he said:
"When God commanded this hand to write
In the studious hours of deep midnight,
He told me the writing I wrote should prove
The bane of all that on Earth I lov'd.
My Brother starv'd between two walls,
His Children's cry my soul appalls;
I mock'd at the rack and griding chain,
My bent body mocks their torturing pain.
Thy father drew his sword in the North,
With his thousands strong he marched forth;
Thy Brother has arm'd himself in steel
To avenge the wrongs thy Children feel.
But vain the Sword and vain the Bow,
They never can work War's overthrow.
The Hermit's prayer and the Widow's tear
Alone can free the World from fear.
For a Tear is an intellectual thing,
And a Sigh is the sword of an Angel King,
And the bitter groan of the Martyr's woe
Is an arrow from the Almighty's bow.
The hand of Vengeance found the bed
To which the Purple Tyrant fled;
The iron hand crush'd the Tyrant's head
And became a Tyrant in his stead."
The Land of Dreams
Awake, awake, my little boy!
Thou wast thy mother's only joy;
Why dost thou weep in thy gentle sleep?
Awake! thy father does thee keep.
"O, what land is the Land of Dreams?
What are its mountains, and what are its streams?
O father! I saw my mother there,
Among the lilies by waters fair.
"Among the lambs, clothŽd in white,
She walk'd with her Thomas in sweet delight.
I wept for joy, like a dove I mourn;
O! when shall I again return?"
Dear child, I also by pleasant streams
Have wander'd all night in the Land of Dreams;
But tho' calm and warm the waters wide,
I could not get to the other side.
"Father, O father! what do we here
In this land of unbelief and fear?
The Land of Dreams is better far
Above the light of the morning star."
The Little Boy Found
The little boy lost in the lonely fen,
Led by the wandering light,
Began to cry, but God, ever nigh,
Appeared like his father, in white.
He kissed the child, and by the hand led,
And to his mother brought,
Who in sorrow pale, through the lonely dale,
The little boy weeping sought.
The New Jerusalem
And did those feet in ancient time
Walk upon England's mountains green?
And was the holy Lamb of God
On England's pleasant pastures seen?
And did the Countenance Divine
Shine forth upon our clouded hills?
And was Jerusalem builded here
Among these dark Satanic Mills?
Bring me my bow of burning gold!
Bring me my arrows of desire!
Bring me my spear! O clouds, unfold!
Bring me my charriot of fire!
I will not cease from mental fight,
Nor shall my sword sleep in my hand
Till we have built Jerusalem
In England's green and pleasant land.
The Shepherd
How sweet is the shepherd's sweet lot!
From the morn to the evening he strays;
He shall follow his sheep all the day,
And his tongue shall be filled with praise.
For he hears the lambs' innocent call,
And he hears the ewes' tender reply;
He is watchful while they are in peace,
For they know when their shepherd is nigh.
The Song of Los
AFRICA
I will sing you a song of Los. the Eternal Prophet:
He sung it to four harps at the tables of Eternity.
In heart-formed Africa.
Urizen faded! Ariston shudderd!
And thus the Song began
Adam stood in the garden of Eden:
And Noah on the mountains of Ararat;
They saw Urizen give his Laws to the Nations
By the hands of the children of Los.
Adam shudderd! Noah faded! black grew the sunny African
When Rintrah gave Abstract Philosophy to Brama in the East:
(Night spoke to the Cloud!
Lo these Human form'd spirits in smiling hipocrisy. War
Against one another; so let them War on; slaves to the eternal Elements)
Noah shrunk, beneath the waters;
Abram fled in fires from Chaldea;
Moses beheld upon Mount Sinai forms of dark delusion:
To Trismegistus. Palamabron gave an abstract Law:
To Pythagoras Socrates & Plato.
Times rolled on o'er all the sons of Har, time after time
Orc on Mount Atlas howld, chain'd down with the Chain of Jealousy
Then Oothoon hoverd over Judah & Jerusalem
And Jesus heard her voice (a man of sorrows) he receivd
A Gospel from wretched Theotormon.
The human race began to wither, for the healthy built
Secluded places, fearing the joys of Love
And the disease'd only propagated:
So Antamon call'd up Leutha from her valleys of delight:
And to Mahomet a loose Bible gave.
But in the North, to Odin, Sotha gave a Code of War,
Because of Diralada thinking to reclaim his joy.
These were the Churches: Hospitals: Castles: Palaces:
Like nets & gins & traps to catch the joys of Eternity
And all the rest a desart;
Till like a dream Eternity was obliterated & erased.
Since that dread day when Har and Heva fled.
Because their brethren & sisters liv'd in War & Lust;
And as they fled they shrunk
Into two narrow doleful forms:
Creeping in reptile flesh upon
The bosom of the ground:
And all the vast of Nature shrunk
Before their shrunken eyes.
Thus the terrible race of Los & Enitharmon gave
Laws & Religions to the sons of Har binding them more
And more to Earth: closing and restraining:
Till a Philosophy of Five Senses was complete
Urizen wept & gave it into the hands of Newton & Locke
Clouds roll heavy upon the Alps round Rousseau & Voltaire:
And on the mountains of Lebanon round the deceased Gods
Of Asia; & on the deserts of Africa round the Fallen Angels
The Guardian Prince of Albion burns in his nightly tent
ASIA
The Kings of Asia heard
The howl rise up from Europe!
And each ran out from his Web;
From his ancient woven Den;
For the darkness of Asia was startled
At the thick-flaming, thought-creating fires of Orc.
And the Kings of Asia stood
And cried in bitterness of soul.
Shall not the King call for Famine from the heath?
Nor the Priest, for Pestilence from the fen?
To restrain! to dismay! to thin!
The inhabitants of mountain and plain;
In the day, of full-feeding prosperity;
And the night of delicious songs.
Shall not the Councellor throw his curb
Of Poverty on the laborious?
To fix the price of labour;
To invent allegoric riches:
And the privy admonishers of men
Call for fires in the City
For heaps of smoking ruins,
In the night of prosperity & wantonness
To turn man from his path,
To restrain the child from the womb,
To cut off the bread from the city,
That the remnant may learn to obey.
That the pride of the heart may fail;
That the lust of the eyes may be quench'd:
That the delicate ear in its infancy
May be dull'd; and the nostrils clos'd up;
To teach mortal worms the path
That leads from the gates of the Grave.
Urizen heard them cry!
And his shudd'ring waving wings
Went enormous above the red flames
Drawing clouds of despair thro' the heavens
Of Europe as he went:
And his Books of brass iron & gold
Melted over the land as he flew,
Heavy-waving, howling, weeping.
And he stood over Judea:
And stay'd in his ancient place:
And stretch'd his clouds over Jerusalem;
For Adam, a mouldering skeleton
Lay bleach'd on the garden of Eden;
And Noah as white as snow
On the mountains of Ararat.
Then the thunders of Urizen bellow'd aloud
From his woven darkness above.
Orc raging in European darkness
Arose like a pillar of fire above the Alps
Like a serpent of fiery flame!
The sullen Earth
Shrunk!
Forth from the dead dust rattling bones to bones
Join: shaking convuls'd the shivring clay breathes
And all flesh naked stands: Fathers and Friends;
Mothers & Infants; Kings & Warriors:
The Grave shrieks with delight, & shakes
Her hollow womb, & clasps the solid stem:
Her bosom swells with wild desire:
And milk & blood & glandous wine.
The Voice of the Ancient Bard
Youth of delight, come hither,
And see the opening morn,
Image of truth new born.
Doubt is fled, & clouds of reason,
Dark disputes & artful teazing.
Folly is an endless maze,
Tangled roots perplex her ways.
How many have fallen there!
They stumble all night over bones of the dead,
And feel they know not what but care,
And wish to lead others, when they should be led.
The Wild Flower's Song
As I wandered the forest,
The green leaves among,
I heard a Wild Flower
Singing a song.
"I slept in the earth
In the silent night,
I murmured my fears
And I felt delight.
"In the morning I went
As rosy as morn,
To seek for new joy;
But oh! met with scorn."
To Morning
O holy virgin! clad in purest white,
Unlock heav'n's golden gates, and issue forth;
Awake the dawn that sleeps in heaven; let light
Rise from the chambers of the east, and bring
The honey'd dew that cometh on waking day.
O radiant morning, salute the sun
Rous'd like a huntsman to the chase, and with
Thy buskin'd feet appear upon our hills.
The vision of Christ that thou dost see
Is my vision's greatest enemy.
Thine has a great hook nose like thine;
Mine has a snub nose like to mine.
Thine is the Friend of all Mankind;
Mine speaks in parables to the blind.
Thine loves the same world that mine hates;
Thy heaven doors are my hell gates.
Socrates taught what Meletus
Loath'd as a nation's bitterest curse,
And Caiaphas was in his own mind
A benefactor to mankind.
Both read the Bible day and night,
But thou read'st black where I read white.
Was Jesus gentle, or did He
Give any marks of gentility?
When twelve years old He ran away,
And left His parents in dismay.
When after three days' sorrow found,
Loud as Sinai's trumpet-sound:
'No earthly parents I confess—
My Heavenly Father's business!
Ye understand not what I say,
And, angry, force Me to obey.
Obedience is a duty then,
And favour gains with God and men.'
John from the wilderness loud cried;
Satan gloried in his pride.
'Come,' said Satan, 'come away,
I'll soon see if you'll obey!
John for disobedience bled,
But you can turn the stones to bread.
God's high king and God's high priest
Shall plant their glories in your breast,
If Caiaphas you will obey,
If Herod you with bloody prey
Feed with the sacrifice, and be
Obedient, fall down, worship me.'
Thunders and lightnings broke around,
And Jesus' voice in thunders' sound:
'Thus I seize the spiritual prey.
Ye smiters with disease, make way.
I come your King and God to seize,
Is God a smiter with disease?'
The God of this world rag'd in vain:
He bound old Satan in His chain,
And, bursting forth, His furious ire
Became a chariot of fire.
Throughout the land He took His course,
And trac'd diseases to their source.
He curs'd the Scribe and Pharisee,
Trampling down hypocrisy.
Where'er His chariot took its way,
There Gates of Death let in the Day,
Broke down from every chain and bar;
And Satan in His spiritual war
Dragg'd at His chariot-wheels: loud howl'd
The God of this world: louder roll'd
The chariot-wheels, and louder still
His voice was heard from Zion's Hill,
And in His hand the scourge shone bright;
He scourg'd the merchant Canaanite
From out the Temple of His Mind,
And in his body tight does bind
Satan and all his hellish crew;
And thus with wrath He did subdue
The serpent bulk of Nature's dross,
Till He had nail'd it to the Cross.
He took on sin in the Virgin's womb
And put it off on the Cross and tomb
To be worshipp'd by the Church of Rome.
Was Jesus humble? or did He
Give any proofs of humility?
Boast of high things with humble tone,
And give with charity a stone?
When but a child He ran away,
And left His parents in dismay.
When they had wander'd three days long
These were the words upon His tongue:
'No earthly parents I confess:
I am doing My Father's business.'
When the rich learnèd Pharisee
Came to consult Him secretly,
Upon his heart with iron pen
He wrote 'Ye must be born again.'
He was too proud to take a bribe;
He spoke with authority, not like a Scribe.
He says with most consummate art
'Follow Me, I am meek and lowly of heart,
As that is the only way to escape
The miser's net and the glutton's trap.'
What can be done with such desperate fools
Who follow after the heathen schools?
I was standing by when Jesus died;
What I call'd humility, they call'd pride.
He who loves his enemies betrays his friends.
This surely is not what Jesus intends;
But the sneaking pride of heroic schools,
And the Scribes' and Pharisees' virtuous rules;
For He acts with honest, triumphant pride,
And this is the cause that Jesus dies.
He did not die with Christian ease,
Asking pardon of His enemies:
If He had, Caiaphas would forgive;
Sneaking submission can always live.
He had only to say that God was the Devil,
And the Devil was God, like a Christian civil;
Mild Christian regrets to the Devil confess
For affronting him thrice in the wilderness;
He had soon been bloody Caesar's elf,
And at last he would have been Caesar himself,
Like Dr. Priestly and Bacon and Newton—
Poor spiritual knowledge is not worth a button
For thus the Gospel Sir Isaac confutes:
'God can only be known by His attributes;
And as for the indwelling of the Holy Ghost,
Or of Christ and His Father, it's all a boast
And pride, and vanity of the imagination,
That disdains to follow this world's fashion.'
To teach doubt and experiment
Certainly was not what Christ meant.
What was He doing all that time,
From twelve years old to manly prime?
Was He then idle, or the less
About His Father's business?
Or was His wisdom held in scorn
Before His wrath began to burn
In miracles throughout the land,
That quite unnerv'd the Seraph band?
If He had been Antichrist, Creeping Jesus,
He'd have done anything to please us;
Gone sneaking into synagogues,
And not us'd the Elders and Priests like dogs;
But humble as a lamb or ass
Obey'd Himself to Caiaphas.
God wants not man to humble himself:
That is the trick of the Ancient Elf.
This is the race that Jesus ran:
Humble to God, haughty to man,
Cursing the Rulers before the people
Even to the Temple's highest steeple,
And when He humbled Himself to God
Then descended the cruel rod.
'If Thou Humblest Thyself, Thou humblest Me.
Thou also dwell'st in Eternity.
Thou art a Man: God is no more:
Thy own Humanity learn to adore,
For that is My spirit of life.
Awake, arise to spiritual strife,
And Thy revenge abroad display
In terrors at the last Judgement Day.
God's mercy and long suffering
Is but the sinner to judgement to bring.
Thou on the Cross for them shalt pray—
And take revenge at the Last Day.'
Jesus replied, and thunders hurl'd:
'I never will pray for the world.
Once I did so when I pray'd in the Garden;
I wish'd to take with Me a bodily pardon.'
Can that which was of woman born,
In the absence of the morn,
When the Soul fell into sleep,
And Archangels round it weep,
Shooting out against the light
Fibres of a deadly night,
Reasoning upon its own dark fiction,
In doubt which is self-contradiction?
Humility is only doubt,
And does the sun and moon blot out,
Rooting over with thorns and stems
The buried soul and all its gems.
This life's five windows of the soul
Distorts the Heavens from pole to pole,
And leads you to believe a lie
When you see with, not thro', the eye
That was born in a night, to perish in a night,
When the soul slept in the beams of light.
Did Jesus teach doubt? or did He
Give any lessons of philosophy,
Charge Visionaries with deceiving,
Or call men wise for not believing?…
Was Jesus born of a Virgin pure
With narrow soul and looks demure?
If He intended to take on sin
The Mother should an harlot been,
Just such a one as Magdalen,
With seven devils in her pen.
Or were Jew virgins still more curs'd,
And more sucking devils nurs'd?
Or what was it which He took on
That He might bring salvation?
A body subject to be tempted,
From neither pain nor grief exempted;
Or such a body as might not feel
The passions that with sinners deal?
Yes, but they say He never fell.
Ask Caiaphas; for he can tell.—
'He mock'd the Sabbath, and He mock'd
The Sabbath's God, and He unlock'd
The evil spirits from their shrines,
And turn'd fishermen to divines;
O'erturn'd the tent of secret sins,
And its golden cords and pins,
In the bloody shrine of war
Pour'd around from star to star,—
Halls of justice, hating vice,
Where the Devil combs his lice.
He turn'd the devils into swine
That He might tempt the Jews to dine;
Since which, a pig has got a look
That for a Jew may be mistook.
"Obey your parents."—What says He?
"Woman, what have I to do with thee?
No earthly parents I confess:
I am doing my Father's business."
He scorn'd Earth's parents, scorn'd Earth's God,
And mock'd the one and the other's rod;
His seventy Disciples sent
Against Religion and Government—
They by the sword of Justice fell,
And Him their cruel murderer tell.
He left His father's trade to roam,
A wand'ring vagrant without home;
And thus He others' labour stole,
That He might live above control.
The publicans and harlots He
Selected for His company,
And from the adulteress turn'd away
God's righteous law, that lost its prey.'
Was Jesus chaste? or did He
Give any lessons of chastity?
The Morning blushèd fiery red:
Mary was found in adulterous bed;
Earth groan'd beneath, and Heaven above
Trembled at discovery of Love.
Jesus was sitting in Moses' chair.
They brought the trembling woman there.
Moses commands she be ston'd to death.
What was the sound of Jesus' breath?
He laid His hand on Moses' law;
The ancient Heavens, in silent awe,
Writ with curses from pole to pole,
All away began to roll.
The Earth trembling and naked lay
In secret bed of mortal clay;
On Sinai felt the Hand Divine
Pulling back the bloody shrine;
And she heard the breath of God,
As she heard by Eden's flood:
'Good and Evil are no more!
Sinai's trumpets cease to roar!
Cease, finger of God, to write!
The Heavens are not clean in Thy sight.
Thou art good, and Thou alone;
Nor may the sinner cast one stone.
To be good only, is to be
A God or else a Pharisee.
Thou Angel of the Presence Divine,
That didst create this Body of Mine,
Wherefore hast thou writ these laws
And created Hell's dark jaws?
My Presence I will take from thee:
A cold leper thou shalt be.
Tho' thou wast so pure and bright
That Heaven was impure in thy sight,
Tho' thy oath turn'd Heaven pale,
Tho' thy covenant built Hell's jail,
Tho' thou didst all to chaos roll
With the Serpent for its soul,
Still the breath Divine does move,
And the breath Divine is Love.
Mary, fear not! Let me see
The seven devils that torment thee.
Hide not from My sight thy sin,
That forgiveness thou may'st win.
Has no man condemnèd thee?'
'No man, Lord.' 'Then what is he
Who shall accuse thee? Come ye forth,
Fallen fiends of heavenly birth,
That have forgot your ancient love,
And driven away my trembling Dove.
You shall bow before her feet;
You shall lick the dust for meat;
And tho' you cannot love, but hate,
Shall be beggars at Love's gate.
What was thy love? Let Me see it;
Was it love or dark deceit?'
'Love too long from me has fled;
'Twas dark deceit, to earn my bread;
'Twas covet, or 'twas custom, or
Some trifle not worth caring for;
That they may call a shame and sin
Love's temple that God dwelleth in,
And hide in secret hidden shrine
The naked Human Form Divine,
And render that a lawless thing
On which the Soul expands its wing.
But this, O Lord, this was my sin,
When first I let these devils in,
In dark pretence to chastity
Blaspheming Love, blaspheming Thee,
Thence rose secret adulteries,
And thence did covet also rise.
My sin Thou hast forgiven me;
Canst Thou forgive my blasphemy?
Canst Thou return to this dark hell,
And in my burning bosom dwell?
And canst Thou die that I may live?
And canst Thou pity and forgive?'
Then roll'd the shadowy Man away
From the limbs of Jesus, to make them His prey,
An ever devouring appetite,
Glittering with festering venoms bright;
Crying 'Crucify this cause of distress,
Who don't keep the secrets of holiness!
The mental powers by diseases we bind;
But He heals the deaf, the dumb, and the blind.
Whom God has afflicted for secret ends,
He comforts and heals and calls them friends.'
But, when Jesus was crucified,
Then was perfected His galling pride.
In three nights He devour'd His prey,
And still He devours the body of clay;
For dust and clay is the Serpent's meat,
Which never was made for Man to eat.
Seeing this False Christ, in fury and passion
I made my voice heard all over the nation.
What are those…
I am sure this Jesus will not do,
Either for Englishman or Jew.
William Blake PoemsThe French Revolution (excerpt)
Thee the ancientest peer, Duke of Burgundy, rose from the monarch's right hand, red as wines
From his mountains; an odor of war, like a ripe vineyard, rose from his garments,
And the chamber became as a clouded sky; o'er the council he stretch'd his red limbs,
Cloth'd in flames of crimson; as a ripe vineyard stretches over sheaves of corn,
The fierce Duke hung over the council; around him crowd, weeping in his burning robe,
A bright cloud of infant souls; his words fall like purple autumn on the sheaves:
"Shall this marble built heaven become a clay cottage, this earth an oak stool and these mowers
From the Atlantic mountains mow down all this great starry harvest of six thousand years?
And shall Necker, the hind of Geneva, stretch out his crook'd sickle o'er fertile France
Till our purple and crimson is faded to russet, and the kingdoms of earth bound in sheaves,
And the ancient forests of chivalry hewn, and the joys of the combat burnt for fuel;
Till the power and dominion is rent from the pole, sword and sceptre from sun and moon,
The law and gospel from fire and air, and eternal reason and science
From the deep and the solid, and man lay his faded head down on the rock
Of eternity, where the eternal lion and eagle remain to devour?
This to prevent–urg'd by cries in day, and prophetic dreams hovering in night,
To enrich the lean earth that craves, furrow'd with plows, whose seed is departing from her–
Thy nobles have gather'd thy starry hosts round this rebellious city,
To rouze up the ancient forests of Europe, with clarions of cloud breathing war,
To hear the horse neigh to the drum and trumpet, and the trumpet and war shout reply.
Stretch the hand that beckons the eagles of heaven; they cry over Paris, and wait
Till Fayette point his finger to Versailles; the eagles of heaven must have their prey!"
He ceas'd, and burn'd silent; red clouds roll round Necker; a weeping is heard o'er the palace.
Like a dark cloud Necker paus'd, and like thunder on the just man's burial day he paus'd;
Silent sit the winds, silent the meadows, while the husbandman and woman of weakness
And bright children look after him into the grave, and water his clay with love,
Then turn towards pensive fields; so Necker paus'd, and his visage was covered with clouds.
The King lean'd on his mountains, then lifted his head and look'd on his armies, that shone
Through heaven, tinging morning with beams of blood; then turning to Burgundy, troubled:
"Burgundy, thou wast born a lion! My soul is o'ergrown with distress.
For the nobles of France, and dark mists roll round me and blot the writing of God
Written in my bosom. Necker rise! leave the kingdom, thy life is surrounded with snares.
We have call'd an Assembly, but not to destroy; we have given gifts, not to the weak;
I hear rushing of muskets, and bright'ning of swords, and visages redd'ning with war,
Frowning and looking up from brooding villages and every dark'ning city.
Ancient wonders frown over the kingdom, and cries of women and babes are heard,
And tempests of doubt roll around me, and fierce sorrows, because of the nobles of France.
Depart! answer not! for the tempest must fall, as in years that are passed away."
SEE MORE: