Anna Laetitia Barbauld Poems
At a time in history when female published writers were very rare, Anna Laetitia Barbauld stood out with her English Romantic style of writing poetry. She also produced a number of essays, including works on political subjects, and was a noted children's author. She was certainly outspoken, even into her late sixties, and she fell foul of literary society when she published a poem called Eighteen Hundred and Eleven which, at the time of the Napoleonic wars, was derided as unpatriotic. She basically saw England as a post-war ruin and she protested vehemently about the British involvement in the war. The reviews of this poem were so vicious that she decided to lay down her pen for the rest of her life.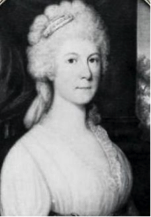 Anna Laetitia Barbauld Bio
She was born Anna Laetitia Aikin in June 1743. She was the daughter of a Leicestershire school master and the family lived in very comfortable circumstances in the village of Kibworth Harcourt. The large house in which they lived also doubled as a boys' school and Anna's father ran the school as well as being a Presbyterian minister at a nearby church. She grew up interested in writing and learning and soon became a teacher herself at the Palgrave Academy. She found that she had a talent for writing for children with her innovative style always enthusiastically appreciated by her readers. She also wrote on political matters, thus setting a trend for women to be passionately involved in an area that was unheard of before.
Known as a "woman of letters", her romantic poetry laid the foundations for the development of Romanticism in England. When not writing her own material she was an active literary critic and she produced an anthology of 18th century British novels that was so far reaching that it is still studied today. Her ability to publish material in multiple genres really was ground breaking stuff at that time, especially for a female writer.
Deep in Sabea's fragrant groves retired,
Long had the Eastern Sages studious dwelt,
By love sublime of sacred science fired:
Long had they trained the' inquiring youth,
With liberal hand the bread of wisdom dealt,
And sung in solemn verse mysterious truth.
The sacred characters they knew to trace
Derived from Egypt's elder race;
And all that Greece, with copious learning fraught,
Thro' different schools by various masters taught;
And all Arabia's glowing store
Of fabled truths and rich poetic lore:
Stars, plants and gems, and talismans they knew,
And far was spread their fame and wide their praises grew.The' admiring East their praises spread:
But with uncheated eyes themselves they viewed;
Mourning they sat with dust upon their head,
And oft in melancholy strain
The fond complaint renewed,
How little yet they knew, how much was learned in vain.
For human guilt and mortal woe
Their sympathizing sorrows flow;
Their hallowed prayers ascend in incense pure;
They mourned the narrow bounds assigned
To the keen glances of the searching mind,
They mourned the ills they could not cure,
They mourned the doubts they could not clear,
They mourned that prophet yet, nor seer,
The great Eternal had made known,
Or reached the lowest step of that immortal throne.And oft the starry cope of heaven beneath,
When day's tumultuous sounds had ceased to breathe,
With fixed feet, as rooted there,
Through the long night they drew the chilly air;
While sliding o'er their head,
In solemn silence dread,
The' ethereal orbs their shining course pursued,
In holy trance enwrapt the sages stood,
With folded arms laid on their reverend breast,
And to that Heaven they knew, their orisons addresst.A Star appears; they marked its kindling beam
O'er night's dark breast unusual splendours stream:
The lesser lights that deck the sky,
In wondering silence softly gliding by,
At the fair stranger seemed to gaze,
Or veiled their trembling fires and half withdrew their rays.
The blameless men the wonder saw,
And hailed the joyful sign with pious awe;
They knew 'twas none of all the train
With which in shadowy forms and shapes uncouth,
Monsters of earth and of the main,
Remote from nature as from truth,
Their learned pens the sky had figured o'er:
No star with such kind aspect shone before;
Nor e'er did wandering planet stoop so low
To guide benighted pilgrims through this vale of woe.
The heavenly impulse they obey,
The new-born light directs their way;
Through deserts never marked by human tread,
And billowy waves of loose, unfaithful sand,
O'er many an unknown hill and foreign strand
The silver clue unerring led,
And peopled towns they pass, and glittering spires;
No cloud could veil its light, no sun could quench its fires.
Thus passed the venerable pilgrims on,
Till Salem's stately towers before them shone,
And soon their feet her hallowed pavements presst;
Not in her marble courts to rest,—
From pomp and royal state aloof,
Their shining guide its beams withdrew;
And points their path, and points their view,
To Bethlehem's rustic cots, to Mary's lowly roof.
There the bright sentinel kept watch,
While other stars arose and set;
For there, within its humble thatch,
Weakness and power, and heaven and earth were met.
Now, sages, now your search give o'er,
Believe, fall prostrate, and adore!
Here spread your spicy gifts, your golden offerings here;
No more the fond complaint renew,
Of human guilt and mortal woe,
Of knowledge checked by doubt, and hope with fear:
What angels wished to see, ye view;
What angels wished to learn, ye know;—
Peace is proclaimed to man, and heaven begun below.
HEALTH to my friend, and long unbroken years,
By storms unruffled and unstain'd by tears:
Wing'd by new joys may each white minute fly;
Spring on her cheek, and sunshine in her eye:
O'er that dear breast, where love and pity springs,
May peace eternal spread her downy wings:Sweet beaming hope her path illumine still,
And fair ideas all her fancy fill.
From glittering scenes which strike the dazzled sight
With mimic grandeur and illusive light,
From idle hurry, and tumultuous noise,
From hollow friendships, and from sickly joys,
Will DELIA, at the muse's call retire
To the pure pleasures rural scenes inspire?
Will she from crowds and busy cities fly,
Where wreaths of curling smoke involve the sky,
To taste the grateful shade of spreading trees,
And drink the spirit of the mountain breeze?When winter's hand the rough'ning year deforms,
And hollow winds foretel approaching storms,
Then Pleasure, like a bird of passage, flies
To brighter climes, and more indulgent skies;
Cities and courts allure her sprightly train,From the bleak mountain and the naked plain;
And gold and gems with artificial blaze,
Supply the sickly sun's declining rays:
But soon returning on the western gale
She seeks the bosom of the grassy vale;
There, wrapt in careless ease, attunes the lyre
To the wild warblings of the woodland quire;
The daisied turf her humble throne supplies,
And early primroses around her rise.
We'll follow where the smiling goddess leads,
Thro' tangled forests or enamel'd meads;
O'er pathless hills her airy form we'll chase,
In silent glades her fairy footsteps trace:
Small pains there needs her footsteps to pursue,
She cannot fly from friendship, and from you.
Now the glad earth her frozen zone unbinds,
And o'er her bosom breathe the western winds:
Already now the snow-drop dares appear,
The first pale blossom of th' unripen'd year;
As FLORA's breath, by some transforming power,
Had chang'd an icicle into a flower:
Its name, and hue, and scentless plant retains,
And winter lingers in its icy veins.
To these succeed the violet's dusky blue,
And each inferior flower of fainter hue;
Till riper months the perfect year disclose,
And FLORA cries exulting, See my Rose!
The Muse invites, my DELIA haste away,
And let us sweetly waste the careless day.
Here gentle summits lift their airy brow;
Down the green slope here winds the labouring plow;
Here bath'd by frequent show'rs cool vales are seen,
Cloath'd with fresh verdure, and eternal green;
Here smooth canals, across th' extended plain,
Stretch their long arms, to join the distant main :
The sons of toil with many a weary stroke
Scoop the hard bosom of the solid rock;
Resistless thro' the stiff opposing clay
With steady patience work their gradual way;
Compel the genius of th' unwilling flood
Thro' the brown horrors of the aged wood;
Cross the lone waste the silver urn they pour,
And chear the barren heath or sullen moor:
The traveller with pleasing wonder sees
The white sail gleaming thro' the dusky trees ;
And views the alter'd landscape with surprise,
And doubts the magic scenes which round him rise.
Now, like a flock of swans, above his head
Their woven wings the flying vessels spread;
Now meeting streams in artful mazes glide,
While each unmingled pours a separate tide;
Now through the hidden veins of earth they flow,
And visit sulphurous mines and caves below;
The ductile streams obey the guiding hand,
And social plenty circles round the land.
But nobler praise awaits our green retreats;
The Muses here have fixt their sacred seats.
Mark where its simple front yon mansion rears,
The nursery of men for future years:
Here callow chiefs and embryo statesmen lie,
And unfledg'd poets short excursions try:
While Mersey's gentle current, which too long
By fame neglected, and unknown to song,
Between his rushy banks, (no poet's theme)
Had crept inglorious, like a vulgar stream,
Reflects th' ascending seats with conscious pride,
And dares to emulate a classic tide.
Soft music breathes along each op'ning shade,
And sooths the dashing of his rough cascade.
With mystic lines his sands are figur'd o'er,
And circles trac'd upon the letter'd shore,
Beneath his willows rove th' inquiring youth,
And court the fair majestic form of truth.
Here nature opens all her secret springs,
And heav'n-born science plumes her eagle wings:
Too long had bigot rage, with malice swell'd,
Crush'd her strong pinions, and her flight witheld;
Too long to check her ardent progress strove:
So writhes the serpent round the bird of Jove;
Hangs on her flight, restrains her tow'ring wing,
Twists its dark folds, and points its venom'd sting.
Yet still (if aught aright the Muse divine)
Her rising pride shall mock the vain design;
On sounding pinions yet aloft shall soar,
And thro' the azure deep untravel'd paths explore.
Where science smiles, the Muses join the train;
And gentlest arts and purest manners reign.
Ye generous youth who love this studious shade,
How rich a field is to your hopes display'd!
Knowledge to you unlocks the classic page;
And virtue blossoms for a better age.
Oh golden days! oh bright unvalued hours!
What bliss (did ye but know that bliss) were yours?
With richest stores your glowing bosoms fraught,
Perception quick, and luxury of thought;
The high designs that heave the labouring soul,
Panting for fame, impatient of controul;
And fond enthusiastic thought, that feeds
On pictur'd tales of vast heroic deeds;
And quick affections, kindling into flame
At virtue's, or their country's honour'd name;
And spirits light to every joy in tune;
And friendship ardent as a summer's noon;
And generous scorn of vice's venal tribe;
And proud disdain of interest's sordid bribe;
And conscious honour's quick instinctive sense;
And smiles unforc'd; and easy confidence;
And vivid fancy, and clear simple truth ;
And all the mental bloom of vernal youth.
How bright the scene to fancy's eye appears,
Thro' the long perspective of distant years,
When this, this little group their country calls
From academic shades and learned halls,
To fix her laws, her spirit to sustain,
And light up glory thro' her wide domain!
Their various tastes in different arts display'd,
Like temper'd harmony of light and shade,
With friendly union in one mass shall blend,
And this adorn the state, and that defend.
These the sequester'd shade shall cheaply please,
With learned labour and inglorious ease:
With those, impell'd by some resistless force,
O'er seas and rocks shall urge their vent'rous course;
Rich fruits matur'd by glowing suns behold,
And China's groves of vegetable gold;
From every land the various harvest spoil,
And bear the tribute to their native soil:
But tell each land (while every toil they share,
Firm to sustain, and resolute to dare,)
MAN is the nobler growth our realms supply,
And SOULS are ripen'd in our northern sky.
Some pensive creep along the shelly shore;
Unfold the silky texture of a flower;
With sharpen'd eyes inspect an hornet's sting,
And all the wonders of an insect's wing.
Some trace with curious search the hidden cause
Of nature's changes, and her various laws;
Untwist her beauteous web, disrobe her charms,
And hunt her to her elemental forms:
Or prove what hidden powers in herbs are found
To quench disease and staunch the burning wound;
With cordial drops the fainting head sustain,
Call back the flitting soul, and still the throbs of pain.
The patriot passion this shall strongly feel,
Ardent, and glowing with undaunted zeal;
With lips of fire shall plead his country's cause,
And vindicate the majesty of laws.
This cloath'd with Britain's thunder, spread alarms
Thro' the wide earth, and shake the pole with arms.
That to the sounding lyre his deeds rehearse,
Enshrine his name in some immortal verse,
To long posterity his praise consign,
And pay a life of hardships by a line.
While others, consecrate to higher aims,
Whose hallow'd bosoms glow with purer flames,
Love in their heart, persuasion in their tongue,
With words of peace shall charm the list'ning throng,
Draw the dread veil that wraps th' eternal throne,
And launch our souls into the bright unknown.
Here cease my song. Such arduous themes require
A master's pencil, and a poet's fire:
Unequal far such bright designs to paint,
Too weak her colours, and her lines too faint,
My drooping Muse folds up her fluttering wing,
And hides her head in the green lap of spring.
Yes, injured Woman! rise, assert thy right!
Woman! too long degraded, scorned, opprest;
O born to rule in partial Law's despite,
Resume thy native empire o'er the breast!
Go forth arrayed in panoply divine;
That angel pureness which admits no stain;
Go, bid proud Man his boasted rule resign,
And kiss the golden sceptre of thy reign.
Go, gird thyself with grace; collect thy store
Of bright artillery glancing from afar;
Soft melting tones thy thundering cannon's roar,
Blushes and fears thy magazine of war.
Thy rights are empire: urge no meaner claim,–
Felt, not defined, and if debated, lost;
Like sacred mysteries, which withheld from fame,
Shunning discussion, are revered the most.
Try all that wit and art suggest to bend
Of thy imperial foe the stubborn knee;
Make treacherous Man thy subject, not thy friend;
Thou mayst command, but never canst be free.
Awe the licentious, and restrain the rude;
Soften the sullen, clear the cloudy brow:
Be, more than princes' gifts, thy favours sued;–
She hazards all, who will the least allow.
But hope not, courted idol of mankind,
On this proud eminence secure to stay;
Subduing and subdued, thou soon shalt find
Thy coldness soften, and thy pride give way.
Then, then, abandon each ambitious thought,
Conquest or rule thy heart shall feebly move,
In Nature's school, by her soft maxims taught,
That separate rights are lost in mutual love.
When, as returns this solemn day,
Man comes to meet his maker God,
What rites, what honours shall he pay?
How spread his sovereign's praise abroad?
From marble domes and gilded spires
Shall curling clouds of incense rise?
And gems, and gold, and garlands deck
The costly pomp of sacrifice?
Vain sinful man! Creation's lord
Thy golden offerings well may spare;
But give thy heart, and thou shalt find,
Here dwells a God who heareth prayer.
FLOWERS to the fair: To you these flowers I bring,
And strive to greet you with an earlier spring.
Flowers sweet, and gay, and delicate like you;
Emblems of innocence, and beauty too.
With flowers the Graces bind their yellow hair,
And flowery wreaths consenting lovers wear.Flowers, the sole luxury which nature knew,
In Eden's pure and guiltlese garden grew.
To loftier forms are rougher tasks assign'd;
The sheltering oak resists the stormy wind,
The tougher yew repels invading foes,
And the tall pine for future navies grows;
But this soft family, to cares unknown,
Were born for pleasure and delight alone.
Gay without toil, and lovely without art,
They spring to cheer the sense, and glad the heart.
Nor blush, my fair, to own you copy these;
Your best, your sweetest empire is—to please.
Within the cot the Muses love,
May Peace reside, that household dove!
Beneath this roof, around this hearth,
Mild Wisdom mix with social Mirth!
May Friendship often seek the door
Where Science pours her varied store!
Her richest dyes may Flora spread,
And early paint the garden's bed!
May Health descend with healing wing,
Bright days and balmy nights to bring!
And tried Affection still be by,
Love's watchful ear and anxious eye;
And Sport and Laughter hither move,
To bless the cot the Muses love!
To Miss R.: On Her Attendance On Her Mother At Buxton
When blooming beauty in the noon of power,
While offered joys demand each sprightly hour,
With all that pomp of charms and winning mien
Which sure to conquer needs but to be seen;
When she, whose name the softest love inspires,
To the hushed chamber of Disease retires,
To watch and weep beside a parent's bed,
Catch the faint voice, and raise the languid head,
What mixt delight each feeling heart must warm!—
An angel's office suits an angel's form.Thus the tall column graceful rears its head
To prop some mouldering tower with moss o'erspread,
Whose stately piles and arches yet display
The venerable graces of decay:
Thus round the withered trunk fresh shoots are seen
To shade their parent with a cheerful green.More health, dear maid! thy soothing presence brings
Than purest skies, or salutary springs.
That voice, those looks such healing virtues bear,
Thy sweet reviving smiles might cheer despair;
On the pale lips detain the parting breath,
And bid hope blossom in the shades of death.
Beauty, like thine, could never reach a charm
So powerful to subdue, so sure to warm.
On her loved child behold the mother gaze,
In weakness pleased, and smiling through decays,
And leaning on that breast her cares assuage;—
How soft a pillow for declining age!For this, when that fair frame must feel decay,—
Ye Fates protract it to a distant day,—
When thy approach no tumults shall impart,
Nor that commanding glance strike through the heart,
When meaner beauties shall have leave to shine,
And crowds divide the homage lately thine,
Not with the transient praise those charms can boast
Shall thy fair fame and gentle deeds be lost:
Some pious hand shall thy weak limbs sustain,
And pay thee back these generous cares again;
Thy name shall flourish, by the good approved,
Thy memory honoured, and thy dust beloved,
Midway the hill of science, after steep
And rugged paths that tire the' unpractised feet,
A grove extends; in tangled mazes wrought,
And filled with strange enchantment:—dubious shapes
Flit through dim glades, and lure the eager foot
Of youthful ardour to eternal chase.
Dreams hang on every leaf: unearthly forms
Glide through the gloom; and mystic visions swim
Before the cheated sense. Athwart the mists,
Far into vacant space, huge shadows stretch,
And seem realities; while things of life,
Obvious to sight and touch, all glowing round,
Fade to the hue of shadows—Scruples here,
With filmy net, most like the autumnal webs
Of floating gossamer, arrest the foot
Of generous enterprise; and palsy hope
And fair ambition with the chilling touch
Of sickly hesitation and blank fear.
Nor seldom Indolence these lawns among
Fixes her turf-built seat; and wears the garb
Of deep philosophy, and museful sits,
In dreamy twilight of the vacant mind,
Soothed by the whispering shade; for soothing soft
The shades; and vistas lengthening into air,
With moonbeam rainbows tinted.—Here each mind
Of finer mould, acute and delicate,
In its high progress to eternal truth
Rests for a space, in fairy bowers entranced;
And loves the softened light and tender gloom;
And, pampered with most unsubstantial food,
Looks down indignant on the grosser world,
And matter's cumbrous shapings. Youth beloved
Of Science—of the Muse beloved,—not here,
Not in the maze of metaphysic lore,
Build thou thy place of resting! lightly tread
The dangerous ground, on noble aims intent;
And be this Circe of the studious cell
Enjoyed, but still subservient. Active scenes
Shall soon with healthful spirit brace thy mind;
And fair exertion, for bright fame sustained,
For friends, for country, chase each spleen-fed fog
That blots the wide creation.—
Now Heaven conduct thee with a parent's love!
To Mrs. P********, With Some Drawings of Birds and Insects
The kindred arts to please thee shall conspire,
One dip the pencil, and one string the lyre.
(Pope)Amanda bids;–at her command again
I seize the pencil, or resume the pen;
No other call my willing hand requires,
And Friendship, better than a Muse inspires.
Painting and Poetry are near allied;
The kindred arts two sister Muses guide:
This charms the eye, that steals upon the ear;
There sounds are tuned, and colours blended here:
This with a silent touch enchants our eyes,
And bids a gayer, brighter world arise:
That, less allied to sense, with deeper art
Can pierce the close recesses of the heart;
By well-set syllables, and potent sound,
Can rouse, can chill the breast, can soothe, can wound;
To life adds motion, and to beauty soul,
And breathes a spirit through the finished whole:
Each perfects each, in friendly union joined;–
This gives Amanda's form, and that her mind.
But humbler themes my artless hand requires,
No higher than the feathered tribe aspires.
Yet who the various nations can declare
That plough with busy wing the peopled air?
These cleave the crumbling bark for insect food;
Those dip their crooked beak in kindred blood:
Some haunt the rushy moor, the lonely woods;
Some bathe their silver plumage in the floods;
Some fly to man, his household gods implore,
And gather round his hospitable door,
Wait the known call, and find protection there
From all the lesser tyrants of the air.
The tawny Eagle seats his callow brood
High on the cliff, and feasts his young with blood.
On Snowdon's rocks, or Orkney's wide domain,
Whose beetling cliffs o'erhang the Western main,
The royal bird his lonely kingdom forms
Amidst the gathering clouds and sullen storms;Through the wide waste of air he darts his sight,
And holds his sounding pinions poised for flight;
With cruel eye premeditates the war,
And marks his destined victim from afar:
Descending in a whirlwind to the ground,
His pinions like the rush of waters sound;
The fairest of the fold he bears away,
And to his nest compels the struggling prey;
He scorns the game by meaner hunters tore,
And dips his talons in no vulgar gore.With lovelier pomp along the grassy plain
The Silver Pheasant draws his shining train.
On Asia's myrtle shores, by Phasis' stream,
He spreads his plumage to the sunny gleam;
But when the wiry net his flight confines,
He lowers his purple crest, and inly pines:
The beauteous captive hangs his ruffled wing,
Opprest by bondage and our chilly spring.
To claim the verse unnumbered tribes appear,
That swell the music of the vernal year:
Seized with the spirit of the kindly May,
They sleek the glossy wing, and tune the lay;
With emulative strife the notes prolong,
And pour out all their little souls in song.
When winter bites upon the naked plain,
Nor food nor shelter in the groves remain,
By instinct led, a firm united band,
As marshaled by some skillful general's hand,
The congregated nations wing their way
In dusky columns o'er the trackless sea;
In clouds unnumbered annual hover o'er
The craggy Bass, or Kilda's utmost shore;
Thence spread their sails to meet the southern wind,
And leave the gathering tempest far behind;
Pursue the circling sun's indulgent ray,
Course the swift seasons, and o'ertake the day.
Not so the insect race, ordained to keep
The lazy sabbath of a half-year's sleep:
Entombed beneath the filmy web they lie,
And wait the influence of a kinder sky.
When vernal sunbeams pierce their dark retreat,
The heaving tomb distends with vital heat;
The half-formed brood, impatient of their cell,
Start from their trance, and burst their silken shell;–
Trembling awhile they stand, and scarcely dare
To launch at once upon the untried air:
At length assured, they catch the favouring gale,
And leave their sordid spoils, and high in ether sail.
So when brave Tancred struck the conscious rind,
He found a nymph in every trunk confined;
The forest labours with convulsive throes,
The bursting trees the lovely births disclose,
And a gay troop of damsels round him stood,
Where late was rugged bark and lifeless wood.
Lo! the bright train their radiant wings unfold!
With silver fringed, and freckled o'er with gold:
On the gay bosom of some fragrant flower
They idly fluttering live their little hour;
Their life all pleasure, and their task all play,
All spring their age, and sunshine all their day.
Not so the child of sorrow, wretched Man,
His course with toil concludes, with pain began;
That his high destiny he might discern,
And in misfortune's school this lesson learn ….
Pleasure's the portion of the inferior kind;
But glory, virtue, Heaven for Man designed.
What atom-forms of insect life appear!
And who can follow Nature's pencil here?
Their wings with azure, green and purple glossed,
Studded with coloured eyes, with gems embossed,
Inlaid with pearl, and marked with various stains
Of lively crimson through their dusky veins.
Some shoot like living stars athwart the night,
And scatter from their wings a vivid light,
To guide the Indian to his tawny loves,
As through the woods with cautious step he moves.
See the proud giant of the beetle race;
What shining arms his polished limbs enchase!
Like some stern warrior formidably bright,
His steely sides reflect a gleaming light:
On his large forehead spreading horns he wears,
And high in air the branching antlers bears:
O'er many an inch extends his wide domain,
And his rich treasury swells with hoarded grain.
Thy friend thus strives to cheat the lonely hour,
With song or paint, an insect or a flower:–
Yet if Amanda praise the flowing line,
And bend delighted o'er the gay design,
I envy not nor emulate the fame
Or of the painter's or the poet's name:
Could I to both with equal claim pretend,
Yet far, far dearer were the name of Friend.
Child of distress, who meet'st the bitter scorn
Of fellow-men to happier prospects born,
Doomed Art and Nature's various stores to see
Flow in full cups of joy, — and not for thee;
Who seest the rich, to heaven and fate resigned,
Bear thy afflictions with a patient mind;
Whose bursting heart disdains unjust control,
Who feel'st oppression's iron in thy soul,
Who dragg'st the load of faint and feeble years,
Whose bread is anguish, and whose water tears;
Bear, bear thy wrongs–fulfill thy destined hour,
Bend thy meek neck beneath the foot of Power;
But when thou feel'st the great deliverer nigh,
And thy freed spirit mounting seeks the sky,
Let no vain fears thy parting hour molest,
No whispered terrors shake thy quiet breast:
Think not their threats can work thy future woe.
Nor deem the Lord above like lords below;
Safe in the bosom of that love repose
By whom the sun gives light, the ocean flows;
Prepare to meet a Father undismayed,
Nor fear the God whom priests and kings have made.
Sleep, sleep today, tormenting cares
Of earth and folly born!
Ye shall not dim the light that streams
From this celestial morn.
Tomorrow will be time enough
To feel your harsh controul;
Ye shall not violate this day,
The sabbath of my soul.
Sleep, sleep for ever, guilty thoughts!
Let fires of vengeance die;
And, purged from sin, may I behold
A God of purity!
—— and their voice,
Turning again towards childish treble, pipes
And whistles in its sound. ——The Muses are turned gossips; they have lost
The buskined step, and clear high-sounding phrase,
Language of gods. Come then, domestic Muse,
In slipshod measure loosely prattling on
Of farm or orchard, pleasant curds and cream,
Or drowning flies, or shoe lost in the mire
By little whimpering boy, with rueful face;
Come, Muse, and sing the dreaded Washing-Day.
Ye who beneath the yoke of wedlock bend,
With bowed soul, full well ye ken the day
Which week, smooth sliding after week, brings on
Too soon;—for to that day nor peace belongs
Nor comfort;—ere the first gray streak of dawn,
The red-armed washers come and chase repose.
Nor pleasant smile, nor quaint device of mirth,
E'er visited that day: the very cat,
From the wet kitchen scared and reeking hearth,
Visits the parlour,—an unwonted guest.
The silent breakfast-meal is soon dispatched;
Uninterrupted, save by anxious looks
Cast at the lowering sky, if sky should lower.
From that last evil, O preserve us, heavens!
For should the skies pour down, adieu to all
Remains of quiet: then expect to hear
Of sad disasters,—dirt and gravel stains
Hard to efface, and loaded lines at once
Snapped short,—and linen-horse by dog thrown down,
And all the petty miseries of life.
Saints have been calm while stretched upon the rack,
And Guatimozin smiled on burning coals;
But never yet did housewife notable
Greet with a smile a rainy washing-day.
—But grant the welkin fair, require not thou
Who call'st thyself perchance the master there,
Or study swept, or nicely dusted coat,
Or usual 'tendance;—ask not, indiscreet,
Thy stockings mended, though the yawning rents
Gape wide as Erebus; nor hope to find
Some snug recess impervious: shouldst thou try
The 'customed garden walks, thine eye shall rue
The budding fragrance of thy tender shrubs,
Myrtle or rose, all crushed beneath the weight
Of coarse checked apron,—with impatient hand
Twitched off when showers impend: or crossing lines
Shall mar thy musings, as the wet cold sheet
Flaps in thy face abrupt. Woe to the friend
Whose evil stars have urged him forth to claim
On such a day the hospitable rites!
Looks, blank at best, and stinted courtesy,
Shall he receive. Vainly he feeds his hopes
With dinner of roast chicken, savoury pie,
Or tart or pudding:—pudding he nor tart
That day shall eat; nor, though the husband try,
Mending what can't be helped, to kindle mirth
From cheer deficient, shall his consort's brow
Clear up propitious:—the unlucky guest
In silence dines, and early slinks away.
I well remember, when a child, the awe
This day struck into me; for then the maids,
I scarce knew why, looked cross, and drove me from them:
Nor soft caress could I obtain, nor hope
Usual indulgencies; jelly or creams,
Relic of costly suppers, and set by
For me their petted one; or buttered toast,
When butter was forbid; or thrilling tale
Of ghost or witch, or murder—so I went
And sheltered me beside the parlour fire:
There my dear grandmother, eldest of forms,
Tended the little ones, and watched from harm,
Anxiously fond, though oft her spectacles
With elfin cunning hid, and oft the pins
Drawn from her ravelled stocking, might have soured
One less indulgent.—
At intervals my mother's voice was heard,
Urging dispatch: briskly the work went on,
All hands employed to wash, to rinse, to wring,
To fold, and starch, and clap, and iron, and plait.
Then would I sit me down, and ponder much
Why washings were. Sometimes through hollow bowl
Of pipe amused we blew, and sent aloft
The floating bubbles; little dreaming then
To see, Mongolfier, thy silken ball
Ride buoyant through the clouds—so near approach
The sports of children and the toils of men.
Earth, air, and sky, and ocean, hath its bubbles,
And verse is one of them—this most of all.
Where A Crowd Of Pilgrims Toil
The world is not their friend, nor the world's law.
Lo where a crowd of pilgrims toil
Yon craggy steeps among!
Strange their attire, and strange their mien,
As wild they press along.
Their eyes with bitter streaming tears
Now bend towards the ground,
Now rapt, to heaven their looks they raise,
And bursts of song resound.
And hark! a voice from 'midst the throng
Cries, "Stranger, wouldst thou know
Our name, our race, our destined home,
Our cause of joy or woe,—
"Our country is Emanuel's land,
We seek that promised soil;
The songs of Zion cheer our hearts,
While strangers here we toil.
"Oft do our eyes with joy o'erflow,
And oft are bathed in tears;
Yet nought but heaven our hopes can raise,
And nought but sin our fears.
"The flowers that spring along the road
We scarcely stoop to pluck;
We walk o'er beds of shining ore,
Nor waste one wishful look:
"We tread the path our Master trod,
We bear the cross he bore;
And every thorn that wounds our feet
His temples pierced before:
"Our powers are oft dissolved away
In ecstasies of love;
And while our bodies wander here,
Our souls are fixed above:
"We purge our mortal dross away,
Refining as we run;
But while we die to earth and sense,
Our heaven is begun."
A Summer Evening's Meditation
'TIS past! The sultry tyrant of the south
Has spent his short-liv'd rage; more grateful hours
Move silent on; the skies no more repel
The dazzled sight, but with mild maiden beams
Of temper'd light, invite the cherish'd eye
To wander o'er their sphere; where hung aloft
DIAN's bright crescent, like a silver bow
New strung in heaven, lifts high its beamy hornsImpatient for the night, and seems to push
Her brother down the sky. Fair VENUS shines
Even in the eye of day; with sweetest beam
Propitious shines, and shakes a trembling flood
Of soften'd radiance from her dewy locks.
The shadows spread apace; while meeken'd Eve
Her cheek yet warm with blushes, slow retires
Thro' the Hesperian gardens of the west,
And shuts the gates of day. 'Tis now the hour
When Contemplation, from her sunless haunts,
The cool damp grotto, or the lonely depth
Of unpierc'd woods, where wrapt in solid shade
She mused away the gaudy hours of noon,
And fed on thoughts unripen'd by the sun,
Moves forward; and with radiant finger points
To yon blue concave swell'd by breath divine,
Where, one by one, the living eyes of heaven
Awake, quick kindling o'er the face of etherOne boundless blaze; ten thousand trembling fires,
And dancing lustres, where th' unsteady eye
Restless, and dazzled wanders unconfin'd
O'er all this field of glories: spacious field!
And worthy of the master: he, whose hand
With hieroglyphics older than the Nile,
Inscrib'd the mystic tablet; hung on high
To public gaze, and said, adore, O man!
The finger of thy GOD. From what pure wells
Of milky light, what soft o'erflowing urn,
Are all these lamps so fill'd? these friendly lamps,
For ever streaming o'er the azure deep
To point our path, and light us to our home.
How soft they slide along their lucid spheres!
And silent as the foot of time, fulfil
Their destin'd courses: Nature's self is hush'd,
And, but a scatter'd leaf, which rustles thro'
The thick-wove foliage, not a sound is heard
To break the midnight air; tho' the rais'd ear,
Intensely listening, drinks in every breath.
How deep the silence, yet how loud the praise!
But are they silent all? or is there not
A tongue in every star that talks with man,
And wooes him to be wise; nor wooes in vain:
This dead of midnight is the noon of thought,
And wisdom mounts her zenith with the stars.
At this still hour the self-collected soul
Turns inward, and beholds a stranger there
Of high descent, and more than mortal rank;
An embryo GOD; a spark of fire divine,
Which must burn on for ages, when the sun,
(Fair transitory creature of a day!)
Has clos'd his golden eye, and wrapt in shades
Forgets his wonted journey thro' the east.
Ye citadels of light, and seats of GODS!
Perhaps my future home, from whence the soul
Revolving periods past, may oft look back
With recollected tenderness, on all
The various busy scenes she left below,
Its deep laid projects and its strange events,
As on some fond and doating tale that sooth'd
Her infant hours; O be it lawful now
To tread the hallow'd circles of your courts,
And with mute wonder and delighted awe
Approach your burning confines. Seiz'd in thought
On fancy's wild and roving wing I sail,
From the green borders of the peopled earth,
And the pale moon, her duteous fair attendant;
From solitary Mars; from the vast orb
Of Jupiter, whose huge gigantic bulk
Dances in ether like the lightest leaf;
To the dim verge, the suburbs of the system,
Where chearless Saturn 'midst her watry moons
Girt with a lucid zone, majestic sits
In gloomy grandeur; like an exil'd queen
Amongst her weeping handmaids: fearless thence
I launch into the trackless deeps of space,
Where, burning round, ten thousand suns appear,
Of elder beam; which ask no leave to shine
Of our terrestrial star, nor borrow light
From the proud regent of our scanty day;
Sons of the morning, first born of creation,
And only less than him who marks their track,
And guides their fiery wheels. Here must I stop,
Or is there aught beyond? What hand unseen
Impels me onward thro' the glowing orbs
Of inhabitable nature; far remote,
To the dread confines of eternal night,
To solitudes of vast unpeopled space,
The desarts of creation, wide and wild;
Where embryo systems and unkindled suns
Sleep in the womb of chaos; fancy droops,
And thought astonish'd stops her bold career.
But oh thou mighty mind! whose powerful word
Said, thus let all things be, and thus they were,
Where shall I seek thy presence? how unblam'd
Invoke thy dread perfection?
Have the broad eye-lids of the morn beheld thee?
Or does the beamy shoulder of Orion
Support thy throne? O look with pity down
On erring guilty man; not in thy names
Of terrour clad; not with those thunders arm'd
That conscious Sinai felt, when fear appall'd
The scatter'd tribes; thou hast a gentler voice,
That whispers comfort to the swelling heart,
Abash'd, yet longing to behold her Maker.
But now my soul unus'd tostretch her powers
In flight so daring, drops her weary wing,
And seeks again the known accustom'd spot,
Drest up with sun, and shade, and lawns, and streams,
A mansion fair and spacious for its guest,
And full replete with wonders. Let me here
Content and grateful, wait th' appointed time
And ripen for the skies: the hour will come
When all these splendours bursting on my sight
Shall stand unveil'd, and to my ravished sense
Unlock the glories of the world unknown.
'Tis past! we breathe! assuaged at length
The flames that drank our vital strength!
Smote with intolerable heat
No more our throbbing temples beat.
How clear the sky, how pure the air,
The heavens how bright, the earth how fair!
The bosom cool, the spirits light,
Active the day, and calm the night!But O, the swiftly shortening day!
Low in the west the sinking ray!
With rapid pace advancing still
"The morning hoar, the evening chill,"
The falling leaf, the fading year,
And Winter ambushed in the rear!Thus, when the fervid Passions cool,
And Judgement, late, begins to rule;
When Reason mounts her throne serene,
And social Friendship gilds the scene;
When man, of ripened powers possest,
Broods o'er the treasures of his breast;
Exults, in conscious worth elate,
Lord of himself—almost of fate;
Then, then declines the' unsteady flame,
Disease, slow mining, saps the frame;
Cold damps of age around are shed,
That chill the heart, and cloud the head.
The failing spirits prompt no more,
The curtain drops, life's day is o'er.
Awake, my soul! lift up thine eyes,
See where thy foes against thee rise,
In long array, a numerous host;
Awake, my soul! or thou art lost.
Here giant Danger threatening stands
Mustering his pale terrific bands;
There Pleasure's silken banners spread,
And willing souls are captive led.
See where rebellious passions rage,
And fierce desires and lusts engage;
The meanest foe of all the train
Has thousands and ten thousands slain.Thou tread'st upon enchanted ground,
Perils and snares beset thee round;
Beware of all, guard every part,
But most, the traitor in thy heart.
"Come then, my soul, now learn to wield
The weight of thine immortal shield;"
Put on the armour from above
Of heavenly truth and heavenly love.
The terror and the charm repell,
And powers of earth, and powers of hell;
The Man of Calvary triumphed here;
Why should his faithful followers fear?
Come unto me all ye that are weary and heavy laden, and I will give you rest.
Come, said Jesus' sacred voice,
Come and make my paths your choice:
I will guide you to your home;
Weary pilgrim, hither come!
Thou, who houseless, sole, forlorn,
Long hast borne the proud world's scorn,
Long hast roamed the barren waste,—
Weary pilgrim, hither haste!
Ye who tossed on beds of pain,
Seek for ease, but seek in vain,
Ye whose swollen and sleepless eyes
Watch to see the morning rise;
Ye, by fiercer anguish torn,
In strong remorse for guilt who mourn;
Here repose your heavy care,
A wounded spirit who can bear!
Sinner, come! for here is found
Balm that flows for every wound;
Peace, that ever shall endure,
Rest eternal, sacred, sure.
YES, DELIA loves! My fondest vows are blest;
Farewel the memory of her past disdain;
One kind relenting glance has heal'd my breast,
And balanc'd in a moment years of pain.O'er her soft cheek consenting blushes move,
And with kind stealth her secret soul betray;Blushes, which usher in the morn of love,
Sure as the red'ning east foretells the day.
Her tender smiles shall pay me with delight
For many a bitter pang of jealous fear;
For many an anxious day, and sleepless night,
For many a stifled sigh, and silent tear.
DELIA shall come, and bless my lone retreat;
She does not scorn the shepherd's lowly life;
She will not blush to leave the splendid seat,
And own the title of a poor man's wife.
The simple knot shall bind her gather'd hair,
The russet garment clasp her lovely breast:
DELIA shall mix amongst the rural fair,
By charms alone distinguish'd from the rest.
And meek Simplicity, neglected maid,
Shall bid my fair in native graces shine:
She, only she, shall lend her modest aid,
Chaste, sober priestess, at sweet beauty's shrine!
How sweet to muse by murmuring springs reclin'd;
Or loitering careless in the shady grove,
Indulge the gentlest feelings of the mind,
And pity those who live to aught but love!
When DELIA's hand unlocks her shining hair,
And o'er her shoulder spreads the flowing gold,
Base were the man who one bright tress would spare
For all the ore of India's coarser mold.
By her dear side with what content I'd toil,
Patient of any labour in her sight;
Guide the slow plough, or turn the stubborn soil,
Till the last, ling'ring beam of doubtful light.
But softer tasks divide my DELIA's hours;
To watch the firstlings at their harmless play;
With welcome shade to screen the languid flowers,
That sicken in the summer's parching ray.
Oft will she stoop amidst her evening walk,
With tender hand each bruised plant to rear;
To bind the drooping lily's broken stalk,
And nurse the blossoms of the infant year.
When beating rains forbid our feet to roam,
We'll shelter'd sit, and turn the storied page;
There see what passions shake the lofty dome
With mad ambition or ungovern'd rage:
What headlong ruin oft involves the great;
What conscious terrors guilty bosoms prove;
What strange and sudden turns of adverse fate
Tear the sad virgin from her plighted love.
DELIA shall read, and drop a gentle tear;
Then cast her eyes around the low-roof'd cot,
And own the fates have dealt more kindly here,
That blest with only love our little lot.
For love has sworn (I heard the awful vow)
The wav'ring heart shall never be his care,
That stoops at any baser shrine to bow :
And what he cannot rule, he scorns to share.
My heart in DELIA is so fully blest,
It has not room to lodge another joy;
My peace all leans upon that gentle breast,
And only there misfortune can annoy.
Our silent hours shall steal unmark'd away
In one long tender calm of rural peace;
And measure many a fair unblemish'd day
Of chearful leisure and poetic ease.
The proud unfeeling world their lot shall scorn
Who 'midst inglorious shades can poorly dwell:
Yet if some youth, for gentler passions born,
Shall chance to wander near our lowly cell,
His feeling breast with purer flames shall glow;
And leaving pomp, and state, and cares behind,
Shall own the world has little to bestow
Where two fond hearts in equal love are join'd.
Enigma
TO THE LADIES
Hard is my stem and dry, no root is found
To draw nutritious juices from the ground;
Yet of your ivory fingers' magic touch
The quickening power and strange effect is such,
My shrivelled trunk a sudden shade extends,
And from rude storms your tender frame defends:
A hundred times a day my head is seen
Crowned with a floating canopy of green;
A hundred times, as struck with sudden blight,
The spreading verdure withers to the sight.
Not Jonah's gourd by power unseen was made
So soon to flourish, and so soon to fade.
Unlike the Spring's gay race, I flourish most
When groves and gardens all their bloom have lost;
Lift my green head against the rattling hail,
And brave the driving snows and freezing gale;
And faithful lovers oft, when storms impend,
Beneath my friendly shade together bend,
There join their heads within the green recess,
And in the close-wove covert nearer press.
But lately am I known to Britain's isle,
Enough—You 've guessed—I see it by your smile.
Farewell, mild saint!—meek child of love, farewell!
Ill can this stone thy finished virtues tell.
Rest, rest in peace! the task of life is o'er;
Sorrows shall sting, and sickness waste no more.
But hard our task from one so loved to part,
While fond remembrance clings round every heart,—
Hard to resign the sister, friend, and wife,
And all that cheers, and all that softens life.
Farewell! for thee the gates of bliss unclose,
And endless joy succeeds to transient woes.
Again the Lord of life and light
Awakes the kindling ray;
Unseals the eyelids of the morn,
And pours increasing day.
O what a night was that, which wrapt
The heathen world in gloom!
O what a sun which broke this day,
Triumphant from the tomb!
This day be grateful homage paid,
And loud hosannas sung;
Let gladness dwell in every heart,
And praise on every tongue.Ten thousand differing lips shall join
To hail this welcome morn,
Which scatters blessings from its wings,
To nations yet unborn.
Jesus, the friend of human kind,
With strong compassion moved,
Descended like a pitying God,
To save the souls he loved.
The powers of darkness leagued in vain
To bind his soul in death;
He shook their kingdom when he fell,
With his expiring breath.
Not long the toils of hell could keep
The hope of Judah's line;
Corruption never could take hold
On aught so much divine.And now his conquering chariot-wheels
Ascend the lofty skies;
While broke beneath his powerful cross,
Death's iron sceptre lies.
Exalted high at God's right hand,
The Lord of all below,
Through him is pardoning love dispensed,
And boundless blessings flow.
And still for erring, guilty man,
A brother's pity flows;
And still his bleeding heart is touched
With memory of our woes.
To thee, my Saviour and my King,
Glad homage let me give;
And stand prepared like thee to die,
With thee that I may live.
Hymn: Ye Are The Salt of The Earth
Salt of the earth, ye virtuous few,
Who season human-kind;
Light of the world, whose cheering ray
Illumes the realms of mind:
Where Misery spreads her deepest shade,
Your strong compassion glows;
From your blest lips the balm distils,
That softens mortal woes.By dying beds, in prison glooms,
Your frequent steps are found;
Angels of love! you hover near,
To bind the stranger's wound.
You wash with tears the bloody page
Which human crimes deform;
When vengeance threats, your prayers ascend,
And break the gathering storm.
As down the summer stream of vice
The thoughtless many glide;
Upward you steer your steady bark,
And stem the rushing tide.
Where guilt her foul contagion breathes,
And golden spoils allure;
Unspotted still your garments shine—
Your hands are ever pure.Whene'er you touch the poet's lyre,
A loftier strain is heard;
Each ardent thought is yours alone,
And every burning word.
Yours is the large expansive thought,
The high heroic deed;
Exile and chains to you are dear—
To you 'tis sweet to bleed.
You lift on high the warning voice,
When public ills prevail;
Yours is the writing on the wall
That turns the tyrant pale.
The dogs of hell your steps pursue,
With scoff, and shame, and loss;
The hemlock bowl 'tis yours to drain,
To taste the bitter cross.
E'en yet the steaming scaffolds smoke,
By Seine's polluted stream;
With your rich blood the fields are drenched,
Where Polish sabres gleam.
E'en now, through those accursed bars,
In vain we send our sighs;
Where, deep in Olmutz' dungeon glooms,
The patriot martyr lies.
Yet yours is all through History's rolls
The kindling bosom feels;
And at your tomb, with throbbing heart,
The fond enthusiast kneels.
In every faith, through every clime,
Your pilgrim steps we trace;
And shrines are dressed, and temples rise,
Each hallowed spot to grace;
And pæans loud, in every tongue,
And choral hymns resound;
And lengthening honours hand your name
To time's remotest bound.
Proceed! your race of glory run,
Your virtuous toils endure!
You come, commissioned from on high,
And your reward is sure.
Jehovah reigns: let every nation hear,
And at his footstool bow with holy fear;
Let heaven's high arches echo with his name,
And the wide peopled earth his praise proclaim;
Then send it down to hell's deep glooms resounding,
Through all her caves in dreadful murmurs sounding.
He rules with wide and absolute command
O'er the broad ocean and the steadfast land:
Jehovah reigns, unbounded, and alone,
And all creation hangs beneath his throne:
He reigns alone; let no inferior nature
Usurp, or share the throne of the Creator.He saw the struggling beams of infant light
Shoot through the massy gloom of ancient night;
His spirit hushed the' elemental strife,
And brooded o'er the kindling seeds of life:
Seasons and months began their long procession,
And measured o'er the year in bright succession.
The joyful sun sprung up the' ethereal way,
Strong as a giant, as a bridegroom gay;
And the pale moon diffused her shadowy light
Superior o'er the dusky brow of night;
Ten thousand glittering lamps the skies adorning,
Numerous as dew-drops from the womb of morning.
Earth's blooming face with rising flowers he drest,
And spread a verdant mantle o'er her breast;
Then from the hollow of his hand he pours
The circling water round her winding shores,
The new-born world in their cool arms embracing,
And with soft murmurs still her banks caressing.At length she rose complete in finished pride,
All fair and spotless, like a virgin bride;
Fresh with untarnished lustre as she stood,
Her Maker blessed his work, and called it good;
The morning-stars with joyful acclamation
Exulting sang, and hailed the new creation.
Yet this fair world, the creature of a day,
Though built by God's right hand, must pass away;
And long oblivion creep o'er mortal things,
The fate of empires, and the pride of kings:
Eternal night shall veil their proudest story,
And drop the curtain o'er all human glory.
The sun himself, with weary clouds opprest,
Shall in his silent dark pavilion rest;
His golden urn shall broke and useless lie,
Amidst the common ruins of the sky;
The stars rush headlong in the wild commotion,
And bathe their glittering foreheads in the ocean.
But fixed, O God! for ever stands thy throne;
Jehovah reigns, a universe alone;
The' eternal fire that feeds each vital flame,
Collected, or diffused, is still the same.
He dwells within his own unfathomed essence,
And fills all space with his unbounded presence.
But oh! our highest notes the theme debase,
And silence is our least injurious praise:
Cease, cease your songs, the daring flight controul,
Revere him in the stillness of the soul;
With silent duty meekly bend before him,
And deep within your inmost hearts adore him.
Life! I know not what thou art
LIFE! I know not what thou art,
But know that thou and I must part;
And when, or how, or where we met,
I own to me 's a secret yet.
But this I know, when thou art fled,
Where'er they lay these limbs, this head,
No clod so valueless shall be
As all that then remains of me.O whither, whither dost thou fly?
Where bend unseen thy trackless course?
And in this strange divorce,
Ah, tell where I must seek this compound I?
To the vast ocean of empyreal flame
From whence thy essence came
Dost thou thy flight pursue, when freed
From matter's base encumbering weed?
Or dost thou, hid from sight,
Wait, like some spell-bound knight,
Through blank oblivious years th' appointed hour
To break thy trance and reassume thy power?
Yet canst thou without thought or feeling be?
O say, what art thou, when no more thou'rt thee?Life! we have been long together,
Through pleasant and through cloudy weather;
'Tis hard to part when friends are dear;
Perhaps 'twill cost a sigh, a tear;–
Then steal away, give little warning,
Choose thine own time;
Say not Good-night, but in some brighter clime
Bid me Good-morning!
Logogriph
For man's support I came at first from earth,
But man perverts the purpose of my birth;
Beneath his plastic hand new forms I take,
And either sex my services partake;
The flowing lawn in stricter folds I hold,
And bind in chains unseen each swelling fold;
The band beneath the double chin I grace,
And formal plaits that edge the Quaker's face:
By me great Bess, who used her maids to cuff,
Shone in the dignity of full-quilled ruff.—
Such is my whole;—but, parted and disjoined,
New wonders in my varying form you'll find.
What makes the cit look big with conscious worth;
What bursts from pale surprise or boisterous mirth;
The sweep Rialto forms, or your fair brow—
The fault to youthful valour we allow;
A word by which possession we denote,
A letter high in place and first in note;
What guards the beauty from the scorching ray;
What little master first is taught to say;
Great Nature's rival, handmaid, sometimes foe;
The most pathetic counterpart of "Oh!"
The whiskered pilferer and her foe demure;
The lamps unbought which light the houseless poor;
What bore famed heroes through the ranks of war;
What's heard when falls from high the ponderous jar;
What holy Paul did at Gamaliel's feet—
What Bavius writes, what schoolboys love to eat;
Of eager gamesters what decides the fate;
The homely rough support of Britain's state;
What, joined to "been," is fatal to a toast;
What guards the sailor from the shelving coast;
The stage whence villains make their last harangue;
What in your head and bones gives many a pang;
What introduces long-tailed similes;
A preposition that to place agrees;
A stately animal in forests bred,
A tree that lifts on high its lofty head;
What best unbinds the weary student's mind
A beauteous fish in northern lakes we find;
A grateful blemish on a soldier's breast:—
All these are in my single name exprest.
SWEET daughter of a rough and stormy fire,
Hoar Winter's blooming child; delightful Spring!
Whose unshorn locks with leaves
And swelling buds are crowned;From the green islands of eternal youth,
(Crown'd with fresh blooms, and ever springing shade,)
Turn, hither turn thy step,
O thou, whose powerful voiceMore sweet than softest touch of Doric reed,
Or Lydian flute, can sooth the madding winds,
And thro' the stormy deep
Breathe thy own tender calm.
Thee, best belov'd! the virgin train await
With songs and festal rites, and joy to rove
Thy blooming wilds among,
And vales and dewy lawns,
With untir'd feet; and cull thy earliest sweets
To weave fresh garlands for the glowing brow
Of him, the favour'd youth
That prompts their whisper'd sigh.
Unlock thy copious stores; those tender showers
That drop their sweetness on the infant buds,
And silent dews that swell
The milky ear's green stem.
And feed the slowering osier's early shoots;
And call those winds which thro' the whispering boughs
With warm and pleasant breath
Salute the blowing flowers.
Now let me sit beneath the whitening thorn,
And mark thy spreading tints steal o'er the dale;
And watch with patient eye
Thy fair unfolding charms.
O nymph approach! while yet the temperate sun
With bashful forehead, thro' the cool moist air
Throws his young maiden beams,
And with chaste kisses woes
The earth's fair bosom; while the streaming veil
Of lucid clouds with kind and frequent shade
Protect thy modest blooms
From his severer blaze.
Sweet is thy reign, but short; The red dog-star
Shall scorch thy tresses, and the mower's scythe
Thy greens, thy flow'rets all,
Remorseless shall destroy.
Reluctant shall I bid thee then farewel;
For O, not all the Autumn's lap contains,
Nor Summer's ruddiest fruits,
Can aught for thee atone
Fair Spring! whose simplest promise more delights
Than all their largest wealth, and thro' the heart
Each joy and new-born hope
With softest influence breathes.
SEE MORE: