Andrew Marvell Poems
English lyric poet and politician, Andrew Marvell was born in 1621 in East Riding, Yorkshire. His father was a vicar and the family moved to Hull when he became a lecturer at Holy Trinity Church there. Initially tutored at a Hull grammar school, Andrew Marvell, at the age of 13, went to Cambridge to study.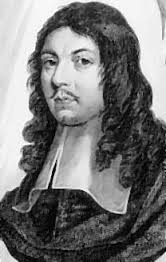 Andrew Marvell Bio
At the height of the English Civil War, Marvell was on the European continent and remained there until 1647, managing to learn four languages during his time away. He had begun writing poems whilst still at Cambridge and was not averse to including political commentary and satire in his verses. He wrote with sadness about the death of Charles I but also spoke in praise of Cromwell.
Holland, that scarce deserves the name of Land,
As but th'Off-scouring of the Brittish Sand;
And so much Earth as was contributed
By English Pilots when they heav'd the Lead;
Or what by th' Oceans slow alluvion fell,
Of shipwrackt Cockle and the Muscle-shell;
This indigested vomit of the Sea
Fell to the Dutch by just Propriety.
Glad then, as Miners that have found the Oar,
They with mad labour fish'd the Land to Shoar;
And div'd as desperately for each piece
Of Earth, as if't had been of Ambergreece;
Collecting anxiously small Loads of Clay,
Less then what building Swallows bear away;
Transfursing into them their Dunghil Soul.
How did they rivet, with Gigantick Piles,
Thorough the Center their new-catched Miles;
And to the stake a strugling Country bound,
Where barking Waves still bait the forced Ground;
Building their watry Babel far more high
To reach the Sea, then those to scale the Sky.
Yet still his claim the Injur'd Ocean laid,
And oft at Leap-frog ore their Steeples plaid:
As if on purpose it on Land had come
To shew them what's their Mare Liberum.
A daily deluge over them does boyl;
The Earth and Water play at Level-coyl;
The Fish oft-times the Burger dispossest,
And sat not as a Meat but as a Guest;
And oft the Tritons and the Sea-Nymphs saw
Whole sholes of Dutch serv'd up for Cabillan;
Or as they over the new Level rang'd
For pickled Herring, pickled Heeren chang'd.
Nature, it seem'd, asham'd of her mistake,
Would throw their land away at Duck and Drake.
Therefore Necessity, that first made Kings,
Something like Government among them brings.
For as with Pygmees who best kills the Crane,
Among the hungry he that treasures Grain,
Among the blind the one-ey'd blinkard reigns,
So rules among the drowned he that draines.
Not who first see the rising Sun commands,
But who could first discern the rising Lands.
Who best could know to pump an Earth so leak
Him they their Lord and Country's Father speak.
To make a Bank was a great Plot of State;
Invent a Shov'l and be a Magistrate.
Hence some small Dyke-grave unperceiv'd invades
The Pow'r, and grows as 'twere a King of Spades.
But for less envy some Joynt States endures,
Who look like a Commission of the Sewers.
For these Half-anders, half wet, and half dry,
Nor bear strict service, nor pure Liberty.
'Tis probable Religion after this
Came next in order; which they could not miss.
How could the Dutch but be converted, when
Th' Apostles were so many Fishermen?
Besides the Waters of themselves did rise,
And, as their Land, so them did re-baptise.
Though Herring for their God few voices mist,
And Poor-John to have been th' Evangelist.
Faith, that could never Twins conceive before,
Never so fertile, spawn'd upon this shore:
More pregnant then their Marg'ret, that laid down
For Hans-in-Kelder of a whole Hans-Town.
Sure when Religion did it self imbark,
And from the east would Westward steer its Ark,
It struck, and splitting on this unknown ground,
Each one thence pillag'd the first piece he found:
Hence Amsterdam, Turk-Christian-Pagan-Jew,
Staple of Sects and Mint of Schisme grew;
That Bank of Conscience, where not one so strange
Opinion but finds Credit, and Exchange.
In vain for Catholicks our selves we bear;
The Universal Church is onely there.
Nor can Civility there want for Tillage,
Where wisely for their Court they chose a Village.
How fit a Title clothes their Governours,
Themselves the Hogs as all their Subjects Bores
Let it suffice to give their Country Fame
That it had one Civilis call'd by Name,
Some Fifteen hundred and more years ago,
But surely never any that was so.
See but their Mairmaids with their Tails of Fish,
Reeking at Church over the Chafing-Dish.
A vestal Turf enshrin'd in Earthen Ware
Fumes through the loop-holes of wooden Square.
Each to the Temple with these Altars tend,
But still does place it at her Western End:
While the fat steam of Female Sacrifice
Fills the Priests Nostrils and puts out his Eyes.
Or what a Spectacle the Skipper gross,
A Water-Hercules Butter-Coloss,
Tunn'd up with all their sev'ral Towns of Beer;
When Stagg'ring upon some Land, Snick and Sneer,
They try, like Statuaries, if they can,
Cut out each others Athos to a Man:
And carve in their large Bodies, where they please,
The Armes of the United Provinces.
But when such Amity at home is show'd;
What then are their confederacies abroad?
Let this one court'sie witness all the rest;
When their hole Navy they together prest,
Not Christian Captives to redeem from Bands:
Or intercept the Western golden Sands:
No, but all ancient Rights and Leagues must vail,
Rather then to the English strike their sail;
to whom their weather-beaten Province ows
It self, when as some greater Vessal tows
A Cock-boat tost with the same wind and fate;
We buoy'd so often up their Sinking State.
Was this Jus Belli & Pacis; could this be
Cause why their Burgomaster of the Sea
Ram'd with Gun-powder, flaming with Brand wine,
Should raging hold his Linstock to the Mine?
While, with feign'd Treaties, they invade by stealth
Our sore new circumcised Common wealth.
Yet of his vain Attempt no more he sees
Then of Case-Butter shot and Bullet-Cheese.
And the torn Navy stagger'd with him home,
While the Sea laught it self into a foam,
'Tis true since that (as fortune kindly sports,)
A wholesome Danger drove us to our ports.
While half their banish'd keels the Tempest tost,
Half bound at home in Prison to the frost:
That ours mean time at leisure might careen,
In a calm Winter, under Skies Serene.
As the obsequious Air and waters rest,
Till the dear Halcyon hatch out all its nest.
The Common wealth doth by its losses grow;
And, like its own Seas, only Ebbs to flow.
Besides that very Agitation laves,
And purges out the corruptible waves.
And now again our armed Bucentore
Doth yearly their Sea-Nuptials restore.
And how the Hydra of seaven Provinces
Is strangled by our Infant Hercules.
Their Tortoise wants its vainly stretched neck;
Their Navy all our Conquest or our Wreck:
Or, what is left, their Carthage overcome
Would render fain unto our better Rome.
Unless our Senate, lest their Youth disuse,
The War, (but who would) Peace if begg'd refuse.
For now of nothing may our State despair,
Darling of Heaven, and of Men the Care;
Provided that they be what they have been,
Watchful abroad, and honest still within.
For while our Neptune doth a Trident shake, Blake,
Steel'd with those piercing Heads, Dean, Monck and
And while Jove governs in the highest Sphere,
Vainly in Hell let Pluto domineer.
My Love is of a birth as rare
As 'tis for object strange and high:
It was begotten by despair
Upon Impossibility.Magnanimous Despair alone.
Could show me so divine a thing,
Where feeble Hope could ne'r have flown
But vainly flapt its Tinsel Wing.And yet I quickly might arrive
Where my extended Soul is fixt,
But Fate does Iron wedges drive,
And alwaies crouds it self betwixt.
For Fate with jealous Eye does see.
Two perfect Loves; nor lets them close:
Their union would her ruine be,
And her Tyrannick pow'r depose.
And therefore her Decrees of Steel
Us as the distant Poles have plac'd,
(Though Loves whole World on us doth wheel)
Not by themselves to be embrac'd.
Unless the giddy Heaven fall,
And Earth some new Convulsion tear;
And, us to joyn, the World should all
Be cramp'd into a Planisphere.
As Lines so Loves Oblique may well
Themselves in every Angle greet:
But ours so truly Paralel,
Though infinite can never meet.
Therefore the Love which us doth bind,
But Fate so enviously debarrs,
Is the Conjunction of the Mind,
And Opposition of the Stars.
How vainly men themselves amaze
To win the Palm, the Oke, or Bayes;
And their uncessant Labours see
Crown'd from some single Herb or Tree,
Whose short and narrow verged Shade
Does prudently their Toyles upbraid;
While all Flow'rs and all Trees do close
To weave the Garlands of repose.
Fair quiet, have I found thee here,
And Innocence thy Sister dear!
Mistaken long, I sought you then
In busie Companies of Men.
Your sacred Plants, if here below,
Only among the Plants will grow.
Society is all but rude,
To this delicious Solitude.
No white nor red was ever seen
So am'rous as this lovely green.
Fond Lovers, cruel as their Flame,
Cut in these Trees their Mistress name.
Little, Alas, they know, or heed,
How far these Beauties Hers exceed!
Fair Trees! where s'eer your barkes I wound,
No Name shall but your own be found.
When we have run our Passions heat,
Love hither makes his best retreat.
The Gods, that mortal Beauty chase,
Still in a Tree did end their race.
Apollo hunted Daphne so,
Only that She might Laurel grow.
And Pan did after Syrinx speed,
Not as a Nymph, but for a Reed.
What wond'rous Life in this I lead!
Ripe Apples drop about my head;
The Luscious Clusters of the Vine
Upon my Mouth do crush their Wine;
The Nectaren, and curious Peach,
Into my hands themselves do reach;
Stumbling on Melons, as I pass,
Insnar'd with Flow'rs, I fall on Grass.
Mean while the Mind, from pleasure less,
Withdraws into its happiness:
The Mind, that Ocean where each kind
Does streight its own resemblance find;
Yet it creates, transcending these,
Far other Worlds, and other Seas;
Annihilating all that's made
To a green Thought in a green Shade.
Here at the Fountains sliding foot,
Or at some Fruit-trees mossy root,
Casting the Bodies Vest aside,
My Soul into the boughs does glide:
There like a Bird it sits, and sings,
Then whets, and combs its silver Wings;
And, till prepar'd for longer flight,
Waves in its Plumes the various Light.
Such was that happy Garden-state,
While Man there walk'd without a Mate:
After a Place so pure, and sweet,
What other Help could yet be meet!
But 'twas beyond a Mortal's share
To wander solitary there:
Two Paradises 'twere in one
To live in Paradise alone.
How well the skilful Gardner drew
Of flow'rs and herbes this Dial new;
Where from above the milder Sun
Does through a fragrant Zodiack run;
And, as it works, th' industrious Bee
Computes its time as well as we. 70
How could such sweet and wholsome Hours
Be reckon'd but with herbs and flow'rs!
The Mower to the Glow-Worms
Ye living lamps, by whose dear light
The nightingale does sit so late,
And studying all the summer night,
Her matchless songs does meditate;Ye county comets, that portend
No war nor prince's funeral,
Shining unto no higher end
Than to presage the grass's fall;Ye glow-worms, whose officious flame
To wand'ring mowers shows the way,
That in the night have lost their aim,
And after foolish fires do stray;
Your courteous lights in vain you waste,
Since Juliana here is come,
For she my mind hath so displac'd
That I shall never find my home
The Picture Of Little T.C. In A Prospect Of Flowers
See with what simplicity
This Nimph begins her golden daies!
In the green Grass she loves to lie,
And there with her fair Aspect tames
The Wilder flow'rs, and gives them names:
But only with the Roses playes;
And them does tell
What Colour best becomes them, and what Smell.Who can foretel for what high cause
This Darling of the Gods was born!
Yet this is She whose chaster Laws
The wanton Love shall one day fear,
And, under her command severe,
See his Bow broke and Ensigns torn.
Happy, who can
Appease this virtuous Enemy of Man!O then let me in time compound,
And parly with those conquering Eyes;
Ere they have try'd their force to wound,
Ere, with their glancing wheels, they drive
In Triumph over Hearts that strive,
And them that yield but more despise.
Let me be laid,
Where I may see thy Glories from some Shade.
Mean time, whilst every verdant thing
It self does at thy Beauty charm,
Reform the errours of the Spring;
Make that the Tulips may have share
Of sweetness, seeing they are fair;
And Roses of their thorns disarm:
But most procure
That Violets may a longer Age endure.
But O young beauty of the Woods,
Whom Nature courts with fruits and flow'rs,
Gather the Flow'rs, but spare the Buds;
Lest Flora angry at thy crime,
To kill her Infants in their prime,
Do quickly make th' Example Yours;
And, ere we see,
Nip in the blossome all our hopes and Thee.
To Christina, Queen of Sweden
Verses to accompany a portrait of Cromwell
Bright Martial Maid, Queen of the frozen zone,
The northern pole supports thy shining throne.
Behold what furrows age and steel can plough;
The helmet's weight oppressed this wrinkled brow.
Through fate's untrodden paths I move; my hands
Still act my free-born people's bold commands;
Yet this stern shade, to you submits his frowns,
Nor are these looks always severe to crowns.
To His Noble Friend, Mr. Richard Lovelace, Upon His Poems
Sir,
Our times are much degenerate from those
Which your sweet muse with your fair fortune chose,
And as complexions alter with the climes,
Our wits have drawn the infection of our times.
That candid age no other way could tell
To be ingenious, but by speaking well.
Who best could praise had then the greatest praise,
'Twas more esteemed to give than bear the bays:
Modest ambition studied only then
To honour not herself but worthy men.
These virtues now are banished out of town,
Our Civil Wars have lost the civic crown.
He highest builds, who with most art destroys,
And against others' fame his own employs.
I see the envious caterpillar sit
On the fair blossom of each growing wit.The air's already tainted with the swarms
Of insects which against you rise in arms:
Word-peckers, paper-rats, book-scorpions,
Of wit corrupted, the unfashioned sons.
The barbèd censurers begin to look
Like the grim consistory on thy book;
And on each line cast a reforming eye,
Severer than the young presbytery.
Till when in vain they have thee all perused,
You shall, for being faultless, be accused.
Some reading your Lucasta will allege
You wronged in her the House's privelege.
Some that you under sequestration are,
And one the book prohibits, because Kent
Their first petition by the author sent.But when the beauteous ladies came to know
That their dear Lovelace was endangered so:
Lovelace that thawed the most congealèd breast —
He who loved best and them defended best,
Whose hand so rudely grasps the steely brand,
Whose hand most gently melts the lady's hand —
They all in mutiny though yet undressed
Sallied, and would in his defence contest.
And one, the loveliest that was yet e'er seen,
Thinking that I too of the rout had been,
Mine eyes invaded with a female spite,
(She knew what pain 'twould cause to lose that sight.)
`O no, mistake not,' I replied, `for I
In your defence, or in his cause, would die.'
But he, secure of glory and of time,
Above their envy, or mine aid, doth climb.
Him valiant'st men and fairest nymphs approve;
His book in them finds judgement, with you love.
To Songs At the Marriage Of The Lord Fauconberg And The Lad
song Fauc
First.
[Chorus. Endymion. Luna.]
Chorus.
Th' Astrologers own Eyes are set,
And even Wolves the Sheep forget;
Only this Shepherd, late and soon,
Upon this Hill outwakes the Moon.
Heark how he sings, with sad delight,
Thorough the clear and silent Night.
Endymion
Cynthia, O Cynthia, turn thine Ear,
nor scorn Endymions plaints to hear.
As we our Flocks, so you command
The fleecy Clouds with silver wand.
Cynthia
If thou a Mortal, rather sleep;
Or if a Shepherd, watch thy Sheep.
Endmymion
The Shepherd, since he saw thine Eyes,
And Sheep are both thy Sacrifice.
Nor merits he a Mortal's name,
That burns with an immortal Flame.
Cynthia
I have enough for me to do,
Ruling the Waves that Ebb and Flow.
Endymion
Since thou disdain'st not then to share
On Sublunary things thy Care;
Rather restrain these double Seas,
Mine Eyes uncessant deluges.
Cynthia
My wakeful Lamp all night must move,
Securing their Repose above.
Endymion
If therefore thy resplendent Ray
Can make a Night more bright then Day;
Shine thorough this obscurer Brest,
With shades of deep Despair opprest.
Chorus.
Courage, Endymion, boldly Woo,
Anchises was a Shepheard too:
Yet is her younger Sister laid
Sporting with him in Ida's shade:
And Cynthia, though the strongest,
Seeks but the honour to have held out longest.
Endymion
Here unto Latmos Top I climbe:
How far below thine Orbe sublime?
O why, as well as Eyes to see,
Have I not Armes that reach to thee?
Cynthia
'Tis needless then that I refuse,
Would you but your own Reason use.
Endymion
Though I so high may not pretend,
It is the same so you descend.
Cynthia
These Stars would say I do them wrong,
Rivals each one for thee too strong.
Endymion
The Stars are fix'd unto their Sphere,
And cannot, though they would, come near.
Less Loves set of each others praise,
While Stars Eclypse by mixing Rayes.
Cynthia
That Cave is dark.
Endymion
Then none can spy:
Or shine Thou there and 'tis the Sky.
Chorus.
Joy to Endymion,
For he has Cynthia's favour won.
And Jove himself approves
With his serenest influence their Loves.
For he did never love to pair
His Progeny above the Air;
But to be honest, valiant, wise,
Makes Mortals matches fit for Deityes.
song Fauc
Second Song.
[Hobbinol. Phillis. Tomalin.]
Hobbinol
Phillis, Tomalin, away:
Never such a merry day.
For the Northern Shepheards Son
Has Menalca's daughter won.
Phillis
Stay till I some flow'rs ha'ty'd
In a Garland for the Bride.
Tomalin
If Thou would'st a Garland bring,
Philiis you may wait the Spring:
They ha' chosen such an hour
When She is the only flow'r.
Phillis
Let's not then at least be seen
Without each a Sprig of Green.
Hobbinol
Fear not; at Menalca's Hall
There is Bayes enough for all.
He when Young as we did graze,
But when Old he planted Bayes.
Tomalin
Here She comes; but with a Look
Far more catching then my Hook.
'Twas those Eyes, I now dare swear,
Led our Lambs we knew not where.
Hobbinol
Not our Lambs own Fleeces are
Curl'd so lovely as her Hair:
Nor our Sheep new Wash'd can be
Half so white or sweet as She.
Phillis
He so looks as fit to keep
Somewhat else then silly Sheep.
Hobbinol
Come, lets in some Carol new
Pay to Love and Them their due.
All.
Joy to that happy Pair,
Whose Hopes united banish our Despair.
What Shepheard could for Love pretend,
Whil'st all the Nymphs on Damon's choice attend?
What Shepherdess could hope to wed
Before Marina's turn were sped?
Now lesser Beauties may take place,
And meaner Virtues come in play;
While they,
Looking from high,
Shall grace
Our Flocks and us with a propitious Eye.
But what is most, the gentle Swain
No more shall need of Love complain;
But Virtue shall be Beauties hire,
And those be equal that have equal Fire.
Or who despair, now Damon does enjoy?
Marina yields. Who dares be coy?
Joy to that happy Pair,
Whose Hopes united banish our Despair.
Upon An Eunuch; A Poet. Fragment
Nec sterilem te crede; Licet, mulieribus exul,
Falcem virginiae nequeas immitere messi,
Et nostro peccare modo. Tibi Fama perenne
Praegnabit; rapiesque novem de monse Sorores;
Et pariet modulos Echo repetita Nepotes.
Come little Infant, Love me now,
While thine unsuspected years
Clear thine aged Fathers brow
From cold Jealousie and Fears.Pretty surely 'twere to see
By young Love old Time beguil'd:
While our Sportings are as free
As the Nurses with the Child.Common Beauties stay fifteen;
Such as yours should swifter move;
Whole fair Blossoms are too green
Yet for lust, but not for Love.
Love as much the snowy Lamb
Or the wanton Kid does prize,
As the lusty Bull or Ram,
For his morning Sacrifice.
Now then love me: time may take
Thee before thy time away:
Of this Need wee'l Virtue make,
And learn Love before we may.
So we win of doubtful Fate;
And, if good she to us meant,
We that Good shall antedate,
Or, if ill, that Ill prevent.
Thus as Kingdomes, frustrating
Other Titles to their Crown,
In the craddle crown their King,
So all Forraign Claims to drown.
So, to make all Rivals vain,
Now I crown thee with my Love:
Crown me with thy Love again,
And we both shall Monarchs prove.
A Dialogue Between Thyrsis And Dorinda
Dorinda
When Death, shall snatch us from these Kids,
And shut up our divided Lids,
Tell me Thyrsis, prethee do,
Whither thou and I must go.
Thyrsis
To the Elizium: (Dorinda) oh where i'st?
Thyrsis
A Chast Soul, can never mis't.
Dorinda
I know no way, but one, our home
Is our Elizium?
Thyrsis
Cast thine Eye to yonder Skie,
There the milky way doth lye;
'Tis a sure but rugged way,
That leads to Everlasting day.
Dorinda
There Birds may nest, but how can I,
That have no wings and cannot fly.
Thyrsis
Do not sigh (fair Nimph) for fire
Hath no wings, yet doth aspire
Till it hit, against the pole,
Heaven's the Center of the Soul.
Dorinda
But in Elizium how do they
Pass Eternity away.
Thyrsis
Ho, ther's, neither hope nor fear
Ther's no Wolf, no Fox, no Bear.
No need of Dog to fetch our stray,
Our Lightfoot we may give away;
And there most sweetly thine Ear
May feast with Musick of the Sphear.
How I my future state
By silent thinking, Antidate:
I preethe let us spend, our time come,
In talking of Elizium.
Thyrsis
Then I'le go on: There, sheep are full
Of softest grass, and softest wooll;
There, birds sing Consorts, garlands grow,
Cold winds do whisper,springs do flow.
There, alwayes is, a rising Sun,
And day is ever, but begun.
Shepheards there, bear equal sway,
And every Nimph's a Queen of May.
Dorinda
Ah me, ah me.
Thyrsis
Dorinda, why do'st Cry?
Dorinda
I'm sick, I'm sick, and fain would dye:
Convinc't me now, that this is true,
By bidding, with mee, all adieu
I cannot live, without thee, I
Will for thee,much more with thee dye.
Dorinda
Then let us give Corellia charge o'th Sheep,
And thou and I'le pick poppies and them steep
In wine, and drink on't even till we weep,
So shall we smoothly pass away in sleep.
A Poem Upon The Death Of O.C.
That Providence which had so long the care
Of Cromwell's head, and numbred ev'ry hair,
Now in its self (the Glass where all appears)
Had seen the period of his golden Years:
And thenceforth onely did attend to trace,
What death might least so sair a Life deface.
The People, which what most they fear esteem,
Death when more horrid so more noble deem;
And blame the last Act, like Spectators vain,
Unless the Prince whom they applaud be slain.
Nor Fate indeed can well refuse that right
To those that liv'd in War, to dye in Fight.
But long his Valour none had left that could
Indanger him, or Clemency that would.
And he whom Nature all for Peace had made,
But angry Heaven unto War had sway'd,
And so less useful where he most desir'd,
For what he least affected was admir'd,
Deserved yet an End whose ev'ry part
Should speak the wondrous softness of his Heart.
To Love and Grief the fatal Writ was sign'd;
(Those nobler weaknesses of humane Mind,
From which those Powers that issu'd the Decree,
Although immortal, found they were not free.)
That they, to whom his Breast still open lyes,
In gentle Passions should his Death disguise:
And leave succeeding Ages cause to mourn,
As long as Grief shall weep, or Love shall burn.
Streight does a slow and languishing Disease
Eliza, Natures and his darling, seize.
Her when an infant, taken with her Charms,
He oft would flourish in his mighty Arms;
And, lest their force the tender burthen wrong,
Slacken the vigour of his Muscles strong;
Then to the Mothers brest her softly move,
Which while she drain'd of Milk she fill'd with Love:
But as with riper Years her Virtue grew,
And ev'ry minute adds a Lustre new;
When with meridian height her Beauty shin'd,
And thorough that sparkled her fairer Mind;
When She with Smiles serene and Words discreet
His hidden Soul at ev'ry turn could meet;
Then might y' ha' daily his Affection spy'd,
Doubling that knot which Destiny had ty'd:
While they by sence, not knowing, comprehend
How on each other both their Fates depend.
With her each day the pleasing Hours he shares,
And at her Aspect calms her growing Cares;
Or with a Grandsire's joy her Children sees
Hanging about her neck or at his knees.
Hold fast dear Infants, hold them both or none;
This will not stay when once the other's gone.
A silent fire now wasts those Limbs of Wax,
And him with his tortur'd Image racks.
So the Flowr with'ring which the Garden crown'd,
The sad Root pines in secret under ground.
Each Groan he doubled and each Sigh he sigh'd,
Repeated over to the restless Night.
No trembling String compos'd to numbers new,
Answers the touch in Notes more sad more true.
She lest He grieve hides what She can her pains,
And He to lessen hers his Sorrow feigns:
Yet both perceiv'd, yet both conceal'd their Skills,
And so diminishing increast their ills:
That whether by each others grief they fell,
Or on their own redoubled, none can tell.
And now Eliza's purple Locks were shorn,
Where she so long her Fathers fate had worn:
And frequent lightning to her Soul that flyes,
Devides the Air, and opens all the Skyes:
And now his Life, suspended by her breath,
Ran out impetuously to hasting Death.
Like polish'd Mirrours, so his steely Brest
Had ev'ry figure of her woes exprest;
And with the damp of her last Gasps obscur'd,
Had drawn such staines as were not to be cur'd.
Fate could not either reach with single stroke,
But the dear Image fled the Mirrour broke.
Who now shall tell us more of mournful Swans,
Of Halcyons kind, or bleeding Pelicans?
No downy breast did ere so gently beat,
Or fan with airy plumes so soft an heat.
For he no duty by his height excus'd,
Nor though a Prince to be a Man refus'd:
But rather then in his Eliza's pain
Not love, not grieve, would neither live nor reign.
And in himself so oft immortal try'd,
Yet in compassion of another dy'd.
So have I seen a Vine, whose lasting Age
Of many a Winter hath surviv'd the rage.
Under whose shady tent Men ev'ry year
At its rich bloods expence their Sorrows chear,
If some dear branch where it extends its life
Chance to be prun'd by an untimely knife,
The Parent-Tree unto the Grief succeeds,
And through the Wound its vital humour bleeds;
Trickling in watry drops, whose flowing shape
Weeps that it falls ere fix'd into a Grape.
So the dry Stock, no more that spreading Vine,
Frustrates the Autumn and the hopes of Wine.
A secret Cause does sure those Signs ordain
Fore boding Princes falls, and seldom vain.
Whether some Kinder Pow'rs, that wish us well,
What they above cannot prevent, foretell;
Or the great World do by consent presage,
As hollow Seas with future Tempests rage:
Or rather Heav'n, which us so long fore sees,
Their fun'rals celebrate while it decrees.
But never yet was any humane Fate
By nature solemniz'd with so much state.
He unconcern'd the dreadful passage crost;
But oh what pangs that Death did Nature cost!
First the great Thunder was shot off, and sent
The Signal from the starry Battlement.
The Winds receive it, and its force out-do,
As practising how they could thunder too:
Out of the Binders Hand the Sheaves they tore,
And thrash'd the Harvest in the airy floore;
Or of huge Trees, whose growth with his did rise,
The deep foundations open'd to the Skyes.
Then heavy Showres the winged Tempests dead,
And pour the Deluge ore the Chaos head.
The Race of warlike Horses at his Tomb
Offer themselves in many an Hecatomb;
With pensive head towards the ground they fall,
And helpless languish at the tainted Stall.
Numbers of Men decrease with pains unknown,
And hasten not to see his Death their own.
Such Tortures all the Elements unfix'd,
Troubled to part where so exactly mix'd.
And as through Air his wasting Spirits flow'd,
The Universe labour'd beneath their load.
Nature it seem'd with him would Nature vye;
He with Eliza, It with him would dye.
He without noise still travell'd to his End,
As silent Suns to meet the Night descend.
The Stars that for him fought had only pow'r
Left to determine now his fatal Hour,
Which, since they might not hinder, yet they cast
To chuse it worthy of his Glories past.
No part of time but bore his mark away
Of honour; all the Year was Cromwell's day
But this, of all the most auspicious found,
Twice had in open field him Victor crown'd
When up the armed Mountains of Dunbar
He march'd, and through deep Severn ending war.
What day should him eternize but the same
That had before immortaliz'd his Name?
That so who ere would at his Death have joy'd,
In their own Griefs might find themselves imploy'd;
But those that sadly his departure griev'd,
Yet joy'd remembring what he once atcheiv'd.
And the last minute his victorious Ghost
Gave chase to Ligny on the Belgick Coast.
Here ended all his mortal toyles: He lay'd
And slept in Peace under the Lawrel Shade.
O Cromwell, Heavens Favourite! To none
Have such high honours from above been shown:
For whom the Elements we Mourners see,
And Heav'n it self would the great Herald be;
Which with more Care set forth his Obsequies
Then those of Moses hid from humane Eyes;
As jealous only here lest all be less,
That we could to his Memory express.
Then let us to our course of Mourning keep:
Where Heaven leads, 'tis Piety to weep.
Stand back ye Seas, and shrunk beneath the vail
Of your Abysse, with cover'd Head bewail
Your Monarch: We demand not your supplies
To compass in our Isle; our Tears suffice;
Since him away the dismal Tempest rent,
Who once more joyn'd us to the Continent;
Who planted England on the Flandrick shoar,
And stretch'd our frontire to the Indian Ore;
Whose greater Truths obscure the Fables old,
Whether of British Saints or Worthy's told;
And in a valour less'ning Arthur's deeds,
For Holyness the Confessor exceeds.
He first put Armes into Religions hand,
And tim'rous Conscience unto Courage man'd:
The Souldier taught that inward Mail to wear,
And fearing God how they should nothing fear.
Those Strokes he said will pierce through all below
Where those that strike from Heaven fetch their Blow.
Note: The remainder is supplied from Ms Eng.poet.d.
Astonish'd armyes did their flight prepare:
And Cityes strong were stormed by his prayer.
Of that for ever Prestons field shall tell
The Story, and impregnable Clonmell.
And where the sandy mountain Fenwick scald
The Sea between yet henee his pray'r prevail'd.
What man was ever so in Heav'n obey'd
Since the commanded Sun ore Gibeon stayd.
In all his warrs needs must he triumph, when
He conquer'd God still ere he fought with men.
Hence though in battle none so brave or fierce
Yet him the adverse steel could never pierce:
Pitty it seem'd to hurt him more that felt
Each wound himself which he to others delt,
Danger it self refusing to offend
So loose an enemy so fast a freind.
Friendship that sacred versue long das claime
The first foundation of his house and name.
But within one its narrow limitts fall
His tendernesse extended unto all:
And that deep soule through every chanell flows
Where kindly nature loves it self to lose.
More strong affections never reason serv'd
Yet still affected most what best deservd.
If he Eliza lov'd to that degree
(Though who more worstly to be lov'd then she)
If so indulgent to his own, how deare
To him the children of the Highest were?
For her he once did natures tribute pay:
For these his life adventur'd every day.
And it would be found could we his thoughts have
Their griefs struck deepest if Eliza's last.
What prudence more then humane did he need
To keep so deare, so diff'ring mindes agreed?
The worser sort as conscious of their ill,
Lye weak and easy to the rulers will:
But to the good (too many or too few).
All law is uselesse all reward is due.
Oh ill advis'd if not for love for shame.
Spare yet your own if you neglect his fame.
Least others dare to think your reale a maske
And you to govern only Heavens taske.
Valour, Religion, Friendship, Prudence dy'd
At once with him and all that's good beside:
And rue deaths refuse natures dreg's confin'd
To loathsome life Alas are left behinde:
Where we (so once we us'd) shall now no more
To fetch day presse about his chamber door;
From which he issu'd with that awfull state
It seem'd Mars broke through Janus double gate:
Yet alwayes temper'd with an Aire so mild
No Aprill suns that ere so gently smil'd:
No more shall heare that powerfull language charm.
Whose force oft spar'd the labour of his arm:
No more shall follow where he spent the dayes
In warres in counsell, or in pray'r, and praise,
Whose meanest acts he would himself advance
As ungirt David to the Arks did dance.
All All is gone of ours or his delight
In horses fierce wild deer or armour bright.
Francisca faire can nothing now but weep
Nor with soft notes shall sing his cares asleep.
I saw him dead, a leaden slumber lyes
And mortall sleep over those wakefull eys:
Those gentle Rayes under the lidds were fled
Which through his lookes that piercing sweetnesse she
That port which so Majestique was and strong,
Loose and depriv'd of vigour stretch'd along:
All wither'd, all discolour'd, pale and wan,
How much another thing, no more thatman?
Oh humane glory vaine, Oh death, Oh wings,
Oh worthlesse worth. Oh transitory things.
Yet dwelt that greatnesse in his shape decay'd
That still though dead greater than death he lay'd.
And in his alter'd face you something faigne
That threatens death he yet will live againe.
Not much unlike the saired Oake which shoots
To heav'n its branches and through earth its roots:
Whose spacious boughs are hung with Trophees row
And honour'd wreaths have oft the Victour crown
When angry Jove darts lightning through the Aire
At mortalls sins, nor his own plant will spare
(It groanes and bruses all below that stood
So many yeares the shelter of the wood)
The tree ere while foreshorten'd to our view
When foln shews taller yet then as it grew.
So shall his praise to after times increase
When truth shall be allow'd and faction cease.
And his own shadow with him fall. The Eye
Detracts from objects then it selfe more high:
But when death takes them from that envy'd seate
Seing how little we confesse how greate.
Thee many ages hence in martiall verse
Shall th' English souldier ere he charge rehearse:
Singing of thee influme themselves to fight
And with the name of Cromwell armyes fright.
As long as rivers to the seas shall runne.
As long as Cynthia shall relieve the sunne,
While staggs shall fly unto the forests thick,
While sheep delight the grassy downs to pick,
As long as future time succeeds the past,
Always thy honour, praise and name shall last.
Thou in a pitch how farre, beyond the sphere
Of humane glory towr'st, and raigning there
Despoyld of mortall robes, in seas of cliyse
Plunging dost bathe, and tread the bright Abysse:
There thy greate soule yet once a world das see
Spacious enough and pure enough for thee.
How soon thou Moses hast and Josua found
And David for the Sword, and harpe renown'd?
How streight canst to each happy Mansion goe?
(Farr Better known above then here below)
And in those joyes dost spend the endlesse day
Which in expressing we our selves betray.
For we since thou art gone with heavy doome
Wander like ghosts about thy loved tombe:
And lost in tears have neither sight nor minde
To guide us upward through this Region blinde
Since thou art gone who best that way could'st fearn
Onely our sighs perhaps may thither reach.
And Richard yet where his great Parent led
Beats on the rugged track: He vertue dead
Revives, and by his milder beams assures;
And yet how much of them his griefe obscures?
He as his rather long was kept from sight
In private to be view'd by better light:
But open'd once, what splendour dos he throw
A Cromwell in an houre a Prince will grow.
How he becomes that seat, how strongly streins
How gently winds at once the ruling Reins?
Heav'n to this choise prepar'd a Diadem
Richer then any Eastern silk or gemme:
A pearly rainbow; where the Sun inchas'd
His brows like an Imperiall Jewell grac'd.
We find already what those Omens mean.
Earth nere more glad, nor Heaven more serene:
Cease now our griefs, Calme peace succeeds a war
Rainbows to storms, Richard to Oliver.
Tempt not his clemency to try his pow'r
He threats no Deluge, yet fore tells a showre.
ENOUGH; and leave the rest to Fame!
'Tis to commend her, but to name.
Courtship which, living, she declined,
When dead, to offer were unkind:
Nor can the truest wit, or friend,
Without detracting, her commend.To say–she lived a virgin chaste
In this age loose and all unlaced;
Nor was, when vice is so allowed,
Of virtue or ashamed or proud;
That her soul was on Heaven so bent,
No minute but it came and went;
That, ready her last debt to pay,
She summ'd her life up every day;
Modest as morn, as mid-day bright,
Gentle as evening, cool as night:
–'Tis true; but all too weakly said.
'Twas more significant, she's dead.
On the Victory Obtained by Blake over the Spaniards in the Bay of Santa Cruz, in the Island of Tenerife, 1657
Now does Spain's fleet her spacious wings unfold,
Leaves the New World and hastens for the old:
But though the wind was fair, they slowly swum
Freighted with acted guilt, and guilt to come:
For this rich load, of which so proud they are,
Was raised by tyranny, and raised for war;
Every capacious gallion's womb was filled,
With what the womb of wealthy kingdoms yield,
The New World's wounded entrails they had tore,
For wealth wherewith to wound the Old once more:
Wealth which all others' avarice might cloy,
But yet in them caused as much fear as joy.
For now upon the main, themselves they saw–
That boundless empire, where you give the law–
Of winds' and waters' rage, they fearful be,
But much more fearful are your flags to see.
Day, that to those who sail upon the deep,
More wished for, and more welcome is than sleep,
They dreaded to behold, lest the sun's light,
With English streamers, should salute their sight:
In thickest darkness they would choose to steer,
So that such darkness might suppress their fear;
At length theirs vanishes, and fortune smiles;
For they behold the sweet Canary Isles;
One of which doubtless is by Nature blessed
Above both Worlds, since 'tis above the rest.
For lest some gloominess might strain her sky,
Trees there the duty of the clouds supply;
O noble trust which heav'n on this isle pours,
Fertile to be, yet never need her show'rs.
A happy people, which at once do gain
The benefits without the ills of rain.
Both health and profit fate cannot deny;
Where still the earth is moist, the air still dry;
The jarring elements no discord know,
Fuel and rain together kindly grow;
And coolness there, with heat doth never fight,
This only rules by day, and that by night.
Your worth to all these isles, a just right brings,
The best of lands should have the best of kings.
And these want nothing heaven can afford,
Unless it be–the having you their Lord;
But this great want will not a long one prove,
Your conquering sword will soon that want remove.
For Spain had better–she'll ere long confess–
Have broken all her swords, than this one peace,
Casting that legue off, which she held so long,
She cast off that which only made her strong.
Forces and art, she soon will feel, are vain,
Peace, against you, was the sole strength of Spain.
By that alone those islands she secures,
Peace made them hers, but war will make them yours.
There the indulgent soil that rich grape breeds,
Which of the gods the fancied drink exceeds;
They still do yield, such is their precious mould,
All that is good, and are not cursed with gold–
With fatal gold, for still where that does grow,
Neither the soil, not people, quiet know.
Which troubles men to raise it when 'tis ore,
And when 'tis raised, does trouble them much more.
Ah, why was thither brought that cause of war,
Kind Nature had from thence removed so far?
In vain doth she those islands free from ill,
If fortune can make guilty what she will.
But whilst I draw that scene, where you ere long,
Shall conquests act, your present are unsung.
For Santa Cruz the glad fleet makes her way,
And safely there casts anchor in the bay.
Never so many with one joyful cry,
That place saluted, where they all must die.
Deluded men! Fate with you did but sport,
You 'scaped the sea, to perish in your port.
'Twas more for England's fame you should die there,
Where you had most of strength, and least of fear.
The Peak's proud height the Spaniards all admire,
Yet in their breasts carry a pride much high'r.
Only to this vast hill a power is given,
At once both to inhabit earth and heaven.
But this stupendous prospect did not near,
Make them admire, so much as they did fear.
For here they met with news, which did produce,
A grief, above the cure of grapes' best juice.
They learned with terror that nor summer's heat,
Nor winter's storms, had made your fleet retreat.
To fight against such foes was vain, they knew,
Which did the rage of elements subdue,
Who on the ocean that does horror give,
To all besides, triumphantly do live.
With haste they therefore all their gallions moor,
And flank with cannon from the neighbouring shore.
Forts, lines, and scones all the bay along,
They build and act all that can make them strong.
Fond men who know not whilst such works they raise,
They only labour to exalt your praise.
Yet they by restless toil became at length,
So proud and confident of their made strength,
That they with joy their boasting general heard,
Wish then for that assault he lately feared.
His wish he has, for now undaunted Blake,
With wingèd speed, for Santa Cruz does make.
For your renown, his conquering fleet does ride,
O'er seas as vast as is the Spaniards' pride.
Whose fleet and trenches viewed, he soon did say,
`We to their strength are more obliged than they.
Were't not for that, they from their fate would run,
And a third world seek out, our arms to shun.
Those forts, which there so high and strong appear,
Do not so much suppress, as show their fear.
Of speedy victory let no man doubt,
Our worst work's past, now we have found them out.
Behold their navy does at anchor lie,
And they are ours, for now they cannot fly.'
This said, the whole fleet gave it their applause,
And all assumes your courage, in your cause.
That bay they enter, which unto them owes,
The noblest of wreaths, that victory bestows.
Bold Stayner leads: this fleet's designed by fate,
To give him laurel, as the last did plate.
The thundering cannon now begins the fight,
And though it be at noon creates a night.
The air was soon after the fight begun,
Far more enflamed by it than by the sun.
Never so burning was that climate known,
War turned the temperate to the torrid zone.
Fate these two fleets between both worlds had brought,
Who fight, as if for both those worlds they fought.
Thousands of ways thousands of men there die,
Some ships are sunk, some blown up in the sky.
Nature ne'er made cedars so high aspire,
As oaks did then urged by the active fire,
Which by quick powder's force, so high was sent,
That it returned to its own element.
Torn limbs some leagues into the island fly,
Whilst others lower in the sea do lie,
Scarce souls from bodies severed are so far
By death, as bodies there were by the war.
The all-seeing sun, ne'er gazed on such a sight,
Two dreadful navies there at anchor fight.
And neither have or power or will to fly,
There one must conquer, or there both must die.
Far different motives yet engaged them thus,
Necessity did them, but Choice did us.
A choice which did the highest worth express,
And was attended by as high success.
For your resistless genius there did reign,
By which we laurels reaped e'en on the main.
So properous stars, though absent to the sense,
Bless those they shine for, by their influence.
Our cannon now tears every ship and sconce,
And o'er two elements triumphs at once.
Their gallions sunk, their wealth the sea doth fill–
The only place where it can cause no ill.
Ah, would those treasures which both Indies have,
Were buried in as large, and deep a grave,
Wars' chief support with them would buried be,
And the land owe her peace unto the sea.
Ages to come your conquering arms will bless,
There they destroy what had destroyed their peace.
And in one war the present age may boast
The certain seeds of many wars are lost.
All the foe's ships destroyed, by sea or fire,
Victorious Blake, does from the bay retire,
His siege of Spain he then again pursues,
And there first brings of his success the news:
The saddest news that e'er to Spain was brought,
Their rich fleet sunk, and ours with laurel fraught,
Whilst fame in every place her trumpet blows,
And tells the world how much to you it owes.
Heark how the Mower Damon Sung,
With love of Juliana stung!
While ev'ry thing did seem to paint
The Scene more fit for his complaint.
Like her fair Eyes the day was fair;
But scorching like his am'rous Care.
Sharp like his Sythe his Sorrow was,
And wither'd like his Hopes the Grass.Oh what unusual Heats are here,
Which thus our Sun-burn'd Meadows sear!
The Grass-hopper its pipe gives ore;
And hamstring'd Frogs can dance no more.
But in the brook the green Frog wades;
And Grass-hoppers seek out the shades.
Only the Snake, that kept within,
Now glitters in its second skin.This heat the Sun could never raise,
Nor Dog-star so inflame's the dayes.
It from an higher Beauty grow'th,
Which burns the Fields and Mower both:
Which made the Dog, and makes the Sun
Hotter then his own Phaeton.
Not July causeth these Extremes,
But Juliana's scorching beams.
Tell me where I may pass the Fires
Of the hot day, or hot desires.
To what cool Cave shall I descend,
Or to what gelid Fountain bend?
Alas! I look for Ease in vain,
When Remedies themselves complain.
No moisture but my Tears do rest,
Nor Cold but in her Icy Breast.
How long wilt Thou, fair Shepheardess,
Esteem me, and my Presents less?
To Thee the harmless Snake I bring,
Disarmed of its teeth and sting.
To Thee Chameleons changing-hue,
And Oak leaves tipt with hony due.
Yet Thou ungrateful hast not sought
Nor what they are, nor who them brought.
I am the Mower Damon, known
Through all the Meadows I have mown.
On me the Morn her dew distills
Before her darling Daffadils.
And, if at Noon my toil me heat,
The Sun himself licks off my Sweat.
While, going home, the Ev'ning sweet
In cowslip-water bathes my feet.
What, though the piping Shepherd stock
The plains with an unnum'red Flock,
This Sithe of mine discovers wide
More ground then all his Sheep do hide.
With this the golden fleece I shear
Of all these Closes ev'ry Year.
And though in Wooll more poor then they,
Yet am I richer far in Hay.
Nor am I so deform'd to sight,
If in my Sithe I looked right;
In which I see my Picture done,
As in a crescent Moon the Sun.
The deathless Fairyes take me oft
To lead them in their Danses soft:
And, when I tune my self to sing,
About me they contract their Ring.
How happy might I still have mow'd,
Had not Love here his Thistles sow'd!
But now I all the day complain,
Joyning my Labour to my Pain;
And with my Sythe cut down the Grass,
Yet still my Grief is where it was:
But, when the Iron blunter grows,
Sighing I whet my Sythe and Woes.
While thus he threw his Elbow round,
Depopulating all the Ground,
And, with his whistling Sythe, does cut
Each stroke between the Earth and Root,
The edged Stele by careless chance
Did into his own Ankle glance;
And there among the Grass fell down,
By his own Sythe, the Mower mown.
Alas! said He, these hurts are slight
To those that dye by Loves despight.
With Shepherds-purse, and Clowns-all-heal,
The Blood I stanch, and Wound I seal.
Only for him no Cure is found,
Whom Julianas Eyes do wound.
'Tis death alone that this must do:
For Death thou art a Mower too.
Edmundi Trotii Epitaphium
Charissimo Filio
Edmundo Trotio
Posuimus Pater & Mater
Frustra superstites.
Legite Parentes, vanissimus hominum ordo,
Figuli Filiorum, Substructores Hominum,
Fartores Opum, Longi Speratores,
Et nostro, si fas, sapite infortunio.
Fruit Edmundus Trottuis.
E quatuor masculae stirpis residuus,
Statura justa, Forma virili, specie eximic,
Medio juventutis Robore simul & Flore,
Alpectu, In cessu, sermone juxta amabilis,
Et siquid ultra Cineri pretium addit.
Honesta Diciplina domi imbutus,
Peregre profectus
Generosis Artibus Animum
Et exercitiis Corpus firmaverat.
Circaeam Insulam, Scopulos Sirenum
Praeternavigavit,
Et in hoc naufragio morum & saeculi
Solus perdiderat nihil, auxit plurimum.
Hinc erga Deum pietate,
Erga nos Amore & Obsequio,
Comitate erga Omnes, & intra se Modestia
Insignis, & quantaevis fortunae capax:
Delitiae Aequalium, Senum Plausus,
Oculi Parentum, (nunc, ah, Lachrymae)
In eo tandem peccavit quod mortalis.
Et fatali Pustularum morbo aspersus,
Factus est
(Ut verae Laudis Invidiam ficto Convitio levemus)
Proditor Amicorum, Parricida Parentum,
Familiae Spongia:
Et Naturae invertens ordinem
Nostri suique Contemptor,
Mundi Desertor, defecit ad Deum.
Undecimo Augusti; Aerae Christae 1667.
Talis quum fuerit Calo non invidemus.
In Effigiem Oliveri Cromwell
Haec est quae toties Inimicos Umbra fugavit,
At sub qua Cives Otia lenta terunt.
In eandem Reginae Sueciae transmissam
Bellipotens Virgo, septem Regina Trionum.
Christina, Arctoi lucida stella Poli;
Cernis quas merui dura sub Casside Rugas;
Sicque Senex Armis impiger Ora fero;
Invia Fatorum dum per Vestigia nitor,
Exequor & Populi fortia Jussa Manu.
At tibi submittit frontem reverentior Umbra,
Nec sunt hi Vultus Regibus usque truces.
Consurgit Luparae Dum non imitabile culmen,
Escuriale ingens uritur in vidia.
You, that decipher out the Fate
Of humane Off-springs from the Skies,
What mean these Infants which of late
Spring from the Starrs of Chlora's Eyes?Her Eyes confus'd, and doubled ore,
With Tears suspended ere they flow;
Seem bending upwards, to restore
To Heaven, whence it came, their Woe.When, molding of the watry Sphears,
Slow drops unty themselves away;
As if she, with those precious Tears,
Would strow the ground where Strephon lay.
Yet some affirm, pretending Art,
Her Eyes have so her Bosome drown'd,
Only to soften near her Heart
A place to fix another Wound.
And, while vain Pomp does her restrain
Within her solitary Bowr,
She courts her self in am'rous Rain;
Her self both Danae and the Showr.
Nay others, bolder, hence esteem
Joy now so much her Master grown,
That whatsoever does but seem
Like Grief, is from her Windows thrown.
Nor that she payes, while she survives,
To her dead Love this Tribute due;
But casts abroad these Donatives,
At the installing of a new.
How wide they dream! The Indian Slaves
That sink for Pearl through Seas profound,
Would find her Tears yet deeper Waves
And not of one the bottom sound.
I yet my silent Judgment keep,
Disputing not what they believe:
But sure as oft as Women weep,
It is to be suppos'd they grieve.
On Mr. Milton's Paradise Lost
When I beheld the Poet blind, yet bold,
In slender Book his vast Design unfold,
Messiah Crown'd, Gods Reconcil'd Decree,
Rebelling Angels, the Forbidden Tree,
Heav'n, Hell, Earth, Chaos, All; the Argument
Held me a while misdoubting his Intent,
That he would ruine (for I saw him strong)
The sacred Truths to Fable and old Song,
(So Sampson groap'd the Temples Posts in spight)
The World o'rewhelming to revenge his Sight.
Yet as I read, soon growing less severe,
I lik'd his Project, the success did fear;
Through that wide Field how he his way should find
O're which lame Faith leads Understanding blind;
Lest he perplext the things he would explain,
And what was easie he should render vain.
Or if a Work so infinite he spann'd,
Jealous I was that some less skilful hand
(Such as disquiet alwayes what is well,
And by ill imitating would excell)
Might hence presume the whole Creations day
To change in Scenes, and show it in a Play.
Pardon me, Mighty Poet, nor despise
My causeless, yet not impious, surmise.
But I am now convinc'd, and none will dare
Within thy Labours to pretend a Share.
Thou hast not miss'd one thought that could be fit,
And all that was improper dost omit:
So that no room is here for Writers left,
But to detect their Ignorance or Theft.
That Majesty which through thy Work doth Reign
Draws the Devout, deterring the Profane.
And things divine thou treats of in such state
As them preserves, and Thee in violate.
At once delight and horrour on us seize,
Thou singst with so much gravity and ease;
And above humane flight dost soar aloft,
With Plume so strong, so equal, and so soft.
The Bird nam'd from that Paradise you sing
So never Flags, but alwaies keeps on Wing.
Where couldst thou Words of such a compass find?
Whence furnish such a vast expense of Mind?
Just Heav'n Thee, like Tiresias, to requite,
Rewards with Prophesie thy loss of Sight.
Well might thou scorn thy Readers to allure
With tinkling Rhime, of thy own Sense secure;
While the Town-Bays writes all the while and spells,
And like a Pack-Horse tires without his Bells.
Their Fancies like our bushy Points appear,
The Poets tag them; we for fashion wear.
I too transported by the Mode offend,
And while I meant to Praise thee, must Commend.
Thy verse created like thy Theme sublime,
In Number, Weight, and Measure, needs not Rhime.
SEE MORE: