Algernon Charles Swinburne Poems
Born in London in 1837, Algernon Swinburne became one of the most well-known poets of the Victorian age, producing verse that often shocked and shook the morals of the conservative elite of the city. The oldest of 6 children in a wealthy family, he was sent to Eton to begin his studies where he discovered his love of poetry and began to write.
Algernon Charles Swinburne Bio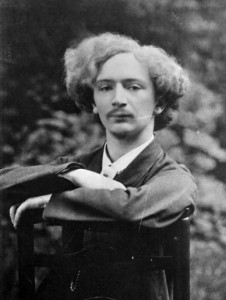 At Oxford he was temporarily expelled and, although he returned to complete his studies, he never actually received his university degree. In his heart, Algernon Swinburne believed he belonged to his family home of Northumberland and would write long lyric poems in praise of the countryside. He was prone to over indulging in drink, and spent some time in France recovering from his alcoholic excesses in 1861.
When he was well enough, he traveled to Italy where he made the acquaintance of writers such as Dante Gabriel Rossetti. His first work was published in 1860 but received little or no reaction from the general public or critics. His success came in 1865 when he wrote Atalanta in Claydon, created to mirror the form of a Greek epic tragedy.
More notable was the publication of Poems and Ballads in the year following, a collection that earned him a fair deal of infamy with its themes that were perceived to be indecent at the time. His poem Anactoria contained mentions of sadomasochism and cannibalism and was typical of some of the areas he explored.
I
Beyond the hollow sunset, ere a star
Take heart in heaven from eastward, while the west,
Fulfilled of watery resonance and rest,
Is as a port with clouds for harbour bar
To fold the fleet in of the winds from far
That stir no plume now of the bland sea's breast:II
Above the soft sweep of the breathless bay
Southwestward, far past flight of night and day,
Lower than the sunken sunset sinks, and higher
Than dawn can freak the front of heaven with fire,
My thought with eyes and wings made wide makes way
To find the place of souls that I desire.IIIIf any place for any soul there be,
Disrobed and disentrammelled; if the might
The fire and force that filled with ardent light
The souls whose shadow is half the light we see,
Survive and be suppressed not of the night;
This hour should show what all day hid from me.IVNight knows not, neither is it shown to day,
By sunlight nor by starlight is it shown,
Nor to the full moon's eye nor footfall known,
Their world's untrodden and unkindled way.
Nor is the breath nor music of it blown
With sounds of winter or with winds of May.V
But here, where light and darkness reconciled
Held earth between them as a weanling child
Between the balanced hands of death and birth,
Even as they held the new-born shape of earth
When first life trembled in her limbs and smiled,
Here hope might think to find what hope were worth.VI
Past Hades, past Elysium, past the long
Slow smooth strong lapse of Lethe–past the toil
Wherein all souls are taken as a spoil,
The Stygian web of waters–if your song
Be quenched not, O our brethren, but be strong
As ere ye too shook off our temporal coil;VII
If yet these twain survive your worldly breath,
Joy trampling sorrow, life devouring death,
If perfect life possess your life all through
And like your words your souls be deathless too,
To-night, of all whom night encompasseth,
My soul would commune with one soul of you.VIII
Above the sunset might I see thine eyes
That were above the sundawn in our skies,
Son of the songs of morning,–thine that were
First lights to lighten that rekindling air
Wherethrough men saw the front of England rise
And heard thine loudest of the lyre-notes there–IX
If yet thy fire have not one spark the less,
O Titan, born of her a Titaness,
Across the sunrise and the sunset's mark
Send of thy lyre one sound, thy fire one spark,
To change this face of our unworthiness,
Across this hour dividing light from dark.X
To change this face of our chill time, that hears
No song like thine of all that crowd its ears,
Of all its lights that lighten all day long
Sees none like thy most fleet and fiery sphere's
Outlightening Sirius–in its twilight throng
No thunder and no sunrise like thy song. XI
Hath not the sea-wind swept the sea-line bare
To pave with stainless fire through stainless air
A passage for thine heavenlier feet to tread
Ungrieved of earthly floor-work? hath it spread
No covering splendid as the sun-god's hair
To veil or to reveal thy lordlier head?XII
Hath not the sunset shown across the sea
A way majestical enough for thee?
What hour save this should be thine hour–and mine,
If thou have care of any less divine
Than thine own soul; if thou take thought of me,
Marlowe, as all my soul takes thought of thine?XIII
Before the morn's face as before the sun
The morning star and evening star are one
For all men's lands as England. O, if night
Hang hard upon us,–ere our day take flight,
Shed thou some comfort from thy day long done
On us pale children of the latter light!XIV
For surely, brother and master and lord and king,
Where'er thy footfall and thy face make spring
In all souls' eyes that meet thee wheresoe'er,
And have thy soul for sunshine and sweet air–
Some late love of thine old live land should cling,
Some living love of England, round thee there.XV
Here from her shore across her sunniest sea
My soul makes question of the sun for thee,
And waves and beams make answer. When thy feet
Made her ways flowerier and their flowers more sweet
With childlike passage of a god to be,
Like spray these waves cast off her foemen's fleet.XVI
Like foam they flung it from her, and like weed
Its wrecks were washed from scornful shoal to shoal,
From rock to rock reverberate; and the whole
Sea laughed and lightened with a deathless deed
That sowed our enemies in her field for seed
And made her shores fit harbourage for thy soul.XVII
Then in her green south fields, a poor man's child,
Thou hadst thy short sweet fill of half-blown joy,
That ripens all of us for time to cloy
With full-blown pain and passion; ere the wild
World caught thee by the fiery heart, and smiled
To make so swift end of the godlike boy.XVIII
For thou, if ever godlike foot there trod
These fields of ours, wert surely like a god.
Who knows what splendour of strange dreams was shed
With sacred shadow and glimmer of gold and red
From hallowed windows, over stone and sod,
On thine unbowed bright insubmissive head?XIX
The shadow stayed not, but the splendour stays,
Our brother, till the last of English days.
No day nor night on English earth shall be
For ever, spring nor summer, Junes nor Mays,
But somewhat as a sound or gleam of thee
Shall come on us like morning from the sea.XX
Like sunrise never wholly risen, nor yet
Quenched; or like sunset never wholly set,
A light to lighten as from living eyes
The cold unlit close lids of one that lies
Dead, or a ray returned from death's far skies
To fire us living lest our lives forget.XXI
For in that heaven what light of lights may be,
What splendour of what stars, what spheres of flame
Sounding, that none may number nor may name,
We know not, even thy brethren; yea, not we
Whose eyes desire the light that lightened thee,
Whose ways and thine are one way and the same.XXII
But if the riddles that in sleep we read,
And trust them not, be flattering truth indeed,
As he that rose our mightiest called them,–he,
Much higher than thou as thou much higher than we–
There, might we say, all flower of all our seed,
All singing souls are as one sounding sea.XXXIII
All those that here were of thy kind and kin,
Beside thee and below thee, full of love,
Full-souled for song,–and one alone above
Whose only light folds all your glories in–
With all birds' notes from nightingale to dove
Fill the world whither we too fain would win.XXIV
The world that sees in heaven the sovereign light
Of sunlike Shakespeare, and the fiery night
Whose stars were watched of Webster; and beneath,
The twin-souled brethren of the single wreath,
Grown in kings' gardens, plucked from pastoral heath,
Wrought with all flowers for all men's heart's delight.XXV
And that fixed fervour, iron-red like Mars,
In the mid moving tide of tenderer stars,
That burned on loves and deeds the darkest done,
Athwart the incestuous prisoner's bride-house bars;
And thine, most highest of all their fires but one,
Our morning star, sole risen before the sun.XXVI
And one light risen since theirs to run such race
Thou hast seen, O Phosphor, from thy pride of place.
Thou hast seen Shelley, him that was to thee
As light to fire or dawn to lightning; me,
Me likewise, O our brother, shalt thou see,
And I behold thee, face to glorious face?XXVII
You twain the same swift year of manhood swept
Down the steep darkness, and our father wept.
And from the gleam of Apollonian tears
A holier aureole rounds your memories, kept
Most fervent-fresh of all the singing spheres,
And April-coloured through all months and years.XXVIII
You twain fate spared not half your fiery span;
The longer date fulfils the lesser man.
Ye from beyond the dark dividing date
Stand smiling, crowned as gods with foot on fate.
For stronger was your blessing than his ban,
And earliest whom he struck, he struck too late.XXIX
Yet love and loathing, faith and unfaith yet
Bind less to greater souls in unison,
And one desire that makes three spirits as one
Takes great and small as in one spiritual net
Woven out of hope toward what shall yet be done
Ere hate or love remember or forget.XXX
Woven out of faith and hope and love too great
To bear the bonds of life and death and fate:
Woven out of love and hope and faith too dear
To take the print of doubt and change and fear:
And interwoven with lines of wrath and hate
Blood-red with soils of many a sanguine year.XXXI
Who cannot hate, can love not; if he grieve,
His tears are barren as the unfruitful rain
That rears no harvest from the green sea's plain,
And as thorns crackling this man's laugh is vain.
Nor can belief touch, kindle, smite, reprieve
His heart who has not heart to disbelieve.XXXII
But you, most perfect in your hate and love,
Our great twin-spirited brethren; you that stand
Head by head glittering, hand made fast in hand,
And underfoot the fang-drawn worm that strove
To wound you living; from so far above,
Look love, not scorn, on ours that was your land.XXXIII
For love we lack, and help and heat and light
To clothe us and to comfort us with might.
What help is ours to take or give? but ye–
O, more than sunrise to the blind cold sea,
That wailed aloud with all her waves all night,
Much more, being much more glorious, should you be.XXXIV
As fire to frost, as ease to toil, as dew
To flowerless fields, as sleep to slackening pain,
As hope to souls long weaned from hope again
Returning, or as blood revived anew
To dry-drawn limbs and every pulseless vein,
Even so toward us should no man be but you.XXXV
One rose before the sunrise was, and one
Before the sunset, lovelier than the sun.
And now the heaven is dark and bright and loud
With wind and starry drift and moon and cloud,
And night's cry rings in straining sheet and shroud,
What help is ours if hope like yours be none?XXXVI
O well-beloved, our brethren, if ye be,
Then are we not forsaken. This kind earth
Made fragrant once for all time with your birth,
And bright for all men with your love, and worth
The clasp and kiss and wedlock of the sea,
Were not your mother if not your brethren we.XXXVII
Because the days were dark with gods and kings
And in time's hand the old hours of time as rods,
When force and fear set hope and faith at odds,
Ye failed not nor abased your plume-plucked wings;
And we that front not more disastrous things,
How should we fail in face of kings and gods?XXXVIII
For now the deep dense plumes of night are thinned
Surely with winnowing of the glimmering wind
Whose feet we fledged with morning; and the breath
Begins in heaven that sings the dark to death.
And all the night wherein men groaned and sinned
Sickens at heart to hear what sundawn saith.XXXIX
O first-born sons of hope and fairest, ye
Whose prows first clove the thought-unsounded sea
Whence all the dark dead centuries rose to bar
The spirit of man lest truth should make him free,
The sunrise and the sunset, seeing one star,
Take heart as we to know you that ye are.XL
Ye rise not and ye set not; we that say
Ye rise and set like hopes that set and rise
Look yet but seaward from a land-locked bay;
But where at last the sea's line is the sky's
And truth and hope one sunlight in your eyes,
No sunrise and no sunset marks their day.
Let us go hence, my songs; she will not hear.
Let us go hence together without fear;
Keep silence now, for singing-time is over,
And over all old things and all things dear.
She loves not you nor me as all we love her.
Yea, though we sang as angels in her ear,
She would not hear.Let us rise up and part; she will not know.
Let us go seaward as the great winds go,
Full of blown sand and foam; what help is here?
There is no help, for all these things are so,
And all the world is bitter as a tear.
And how these things are, though ye strove to show,
She would not know.Let us go home and hence; she will not weep.
We gave love many dreams and days to keep,
Flowers without scent, and fruits that would not grow,
Saying 'If thou wilt, thrust in thy sickle and reap.'
All is reaped now; no grass is left to mow;
And we that sowed, though all we fell on sleep,
She would not weep.
Let us go hence and rest; she will not love.
She shall not hear us if we sing hereof,
Nor see love's ways, how sore they are and steep.
Come hence, let be, lie still; it is enough.
Love is a barren sea, bitter and deep;
And though she saw all heaven in flower above,
She would not love.
Let us give up, go down; she will not care.
Though all the stars made gold of all the air,
And the sea moving saw before it move
One moon-flower making all the foam-flowers fair;
Though all those waves went over us, and drove
Deep down the stifling lips and drowning hair,
She would not care.
Let us go hence, go hence; she will not see.
Sing all once more together; surely she,
She too, remembering days and words that were,
Will turn a little toward us, sighing; but we,
We are hence, we are gone, as though we had not been there.
Nay, and though all men seeing had pity on me,
She would not see.
Love lies bleeding in the bed whereover
Roses lean with smiling mouths or pleading:
Earth lies laughing where the sun's dart clove her:
Love lies bleeding.Stately shine his purple plumes, exceeding
Pride of princes: nor shall maid or lover
Find on earth a fairer sign worth heeding.Yet may love, sore wounded scarce recover
Strength and spirit again, with life receding:
Hope and joy, wind-winged, about him hover:
Love lies bleeding.
Mother of man's time-travelling generations,
Breath of his nostrils, heartblood of his heart,
God above all Gods worshipped of all nations,
Light above light, law beyond law, thou art.Thy face is as a sword smiting in sunder
Shadows and chains and dreams and iron things;
The sea is dumb before thy face, the thunder
Silent, the skies are narrower than thy wings.Angels and Gods, spirit and sense, thou takest
In thy right hand as drops of dust or dew;
The temples and the towers of time thou breakest,
His thoughts and words and works, to make them new.
All we have wandered from thy ways, have hidden
Eyes from thy glory and ears from calls they heard;
Called of thy trumpets vainly, called and chidden,
Scourged of thy speech and wounded of thy word.
We have known thee and have not known thee; stood beside thee,
Felt thy lips breathe, set foot where thy feet trod,
Loved and renounced and worshipped and denied thee,
As though thou wert but as another God,
"One hour for sleep," we said, "and yet one other;
All day we served her, and who shall serve by night?"
Not knowing of thee, thy face not knowing, O mother,
O light wherethrough the darkness is as light.
Men that forsook thee hast thou not forsaken,
Races of men that knew not hast thou known;
Nations that slept thou hast doubted not to waken,
Worshippers of strange Gods to make thine own.
All old grey histories hiding thy clear features,
O secret spirit and sovereign, all men's tales,
Creeds woven of men thy children and thy creatures,
They have woven for vestures of thee and for veils.
Thine hands, without election or exemption,
Feed all men fainting from false peace or strife,
O thou, the resurrection and redemption,
The godhead and the manhood and the life.
Thy wings shadow the waters; thine eyes lighten
The horror of the hollows of the night;
The depths of the earth and the dark places brighten
Under thy feet, whiter than fire is white.
Death is subdued to thee, and hell's bands broken;
Where thou art only is heaven; who hears not thee,
Time shall not hear him; when men's names are spoken,
A nameless sign of death shall his name be.
Deathless shall be the death, the name be nameless;
Sterile of stars his twilight time of breath;
With fire of hell shall shame consume him shameless,
And dying, all the night darken his death.
The years are as thy garments, the world's ages
As sandals bound and loosed from thy swift feet;
Time serves before thee, as one that hath for wages
Praise or shame only, bitter words or sweet.
Thou sayest "Well done," and all a century kindles;
Again thou sayest "Depart from sight of me,"
And all the light of face of all men dwindles,
And the age is as the broken glass of thee.
The night is as a seal set on men's faces,
On faces fallen of men that take no light,
Nor give light in the deeps of the dark places,
Blind things, incorporate with the body of night.
Their souls are serpents winterbound and frozen,
Their shame is as a tame beast, at their feet
Couched; their cold lips deride thee and thy chosen,
Their lying lips made grey with dust for meat.
Then when their time is full and days run over,
The splendour of thy sudden brow made bare
Darkens the morning; thy bared hands uncover
The veils of light and night and the awful air.
And the world naked as a new-born maiden
Stands virginal and splendid as at birth,
With all thine heaven of all its light unladen,
Of all its love unburdened all thine earth.
For the utter earth and the utter air of heaven
And the extreme depth is thine and the extreme height;
Shadows of things and veils of ages riven
Are as men's kings unkingdomed in thy sight.
Through the iron years, the centuries brazen-gated,
By the ages' barred impenetrable doors,
From the evening to the morning have we waited,
Should thy foot haply sound on the awful floors.
The floors untrodden of the sun's feet glimmer,
The star-unstricken pavements of the night;
Do the lights burn inside? the lights wax dimmer
On festal faces withering out of sight.
The crowned heads lose the light on them; it may be
Dawn is at hand to smite the loud feast dumb;
To blind the torch-lit centuries till the day be,
The feasting kingdoms till thy kingdom come.
Shall it not come? deny they or dissemble,
Is it not even as lightning from on high
Now? and though many a soul close eyes and tremble,
How should they tremble at all who love thee as I?
I am thine harp between thine hands, O mother!
All my strong chords are strained with love of thee.
We grapple in love and wrestle, as each with other
Wrestle the wind and the unreluctant sea.
I am no courtier of thee sober-suited,
Who loves a little for a little pay.
Me not thy winds and storms nor thrones disrooted
Nor molten crowns nor thine own sins dismay.
Sinned hast thou sometime, therefore art thou sinless;
Stained hast thou been, who art therefore without stain;
Even as man's soul is kin to thee, but kinless
Thou, in whose womb Time sows the all-various grain.
I do not bid thee spare me, O dreadful mother!
I pray thee that thou spare not, of thy grace.
How were it with me then, if ever another
Should come to stand before thee in this my place?
I am the trumpet at thy lips, thy clarion
Full of thy cry, sonorous with thy breath;
The graves of souls born worms and creeds grown carrion
Thy blast of judgment fills with fires of death.
Thou art the player whose organ-keys are thunders,
And I beneath thy foot the pedal prest;
Thou art the ray whereat the rent night sunders,
And I the cloudlet borne upon thy breast.
I shall burn up before thee, pass and perish,
As haze in sunrise on the red sea-line;
But thou from dawn to sunsetting shalt cherish
The thoughts that led and souls that lighted mine.
Reared between night and noon and truth and error,
Each twilight-travelling bird that trills and screams
Sickens at midday, nor can face for terror
The imperious heaven's inevitable extremes.
I have no spirit of skill with equal fingers
At sign to sharpen or to slacken strings;
I keep no time of song with gold-perched singers
And chirp of linnets on the wrists of kings.
I am thy storm-thrush of the days that darken,
Thy petrel in the foam that bears thy bark
To port through night and tempest; if thou hearken,
My voice is in thy heaven before the lark.
My song is in the mist that hides thy morning,
My cry is up before the day for thee;
I have heard thee and beheld thee and give warning,
Before thy wheels divide the sky and sea.
Birds shall wake with thee voiced and feathered fairer,
To see in summer what I see in spring;
I have eyes and heart to endure thee, O thunder-bearer,
And they shall be who shall have tongues to sing.
I have love at least, and have not fear, and part not
From thine unnavigable and wingless way;
Thou tarriest, and I have not said thou art not,
Nor all thy night long have denied thy day.
Darkness to daylight shall lift up thy paean,
Hill to hill thunder, vale cry back to vale,
With wind-notes as of eagles AEschylean,
And Sappho singing in the nightingale.
Sung to by mighty sons of dawn and daughters,
Of this night's songs thine ear shall keep but one;
That supreme song which shook the channelled waters,
And called thee skyward as God calls the sun.
Come, though all heaven again be fire above thee;
Though death before thee come to clear thy sky;
Let us but see in his thy face who love thee;
Yea, though thou slay us, arise and let us die.
Monotones
Because there is but one truth;
Because there is but one banner;
Because there is but one light;
Because we have with us our youth
Once, and one chance and one manner
Of service, and then the night;
Because we have found not yet
Any way for the world to follow
Save only that ancient way;
Whosoever forsake or forget,
Whose faith soever be hollow,
Whose hope soever grow grey;
Because of the watchwords of kings
That are many and strange and unwritten,
Diverse, and our watchword is one;
Therefore, though seven be the strings,
One string, if the harp be smitten,
Sole sounds, till the tune be done;
Sounds without cadence or change
In a weary monotonous burden,
Be the keynote of mourning or mirth;
Free, but free not to range;
Taking for crown and for guerdon
No man's praise upon earth;
Saying one sole word evermore,
In the ears of the charmed world saying,
Charmed by spells to its death;
One that chanted of yore
To a tune of the sword-sweep's playing
In the lips of the dead blew breath;
Therefore I set not mine hand
To the shifting of changed modulations,
To the smiting of manifold strings;
While the thrones of the throned men stand,
One song for the morning of nations,
One for the twilight of kings.
One chord, one word, and one way,
One hope as our law, one heaven,
Till slain be the great one wrong;
Till the people it could not slay,
Risen up, have for one star seven,
For a single, a sevenfold song.
Nephelidia
From the depth of the dreamy decline of the dawn through a notable nimbus of nebulous noonshine,
Pallid and pink as the palm of the flag-flower that flickers with fear of the flies as they float,
Are they looks of our lovers that lustrously lean from a marvel of mystic miraculous moonshine,
These that we feel in the blood of our blushes that thicken and threaten with throbs through the throat?
Thicken and thrill as a theatre thronged at appeal of an actor's appalled agitation,
Fainter with fear of the fires of the future than pale with the promise of pride in the past;
Flushed with the famishing fullness of fever that reddens with radiance of rathe recreation,
Gaunt as the ghastliest of glimpses that gleam through the gloom of the gloaming when ghosts go aghast?
Nay, for the nick of the tick of the time is a tremulous touch on the temples of terror,
Strained as the sinews yet strenuous with strife of the dead who is dumb as the dust-heaps of death:
Surely no soul is it, sweet as the spasm of erotic emotional exquisite error,
Bathed in the balms of beatified bliss, beatific itself by beatitude's breath.
Surely no spirit or sense of a soul that was soft to the spirit and soul of our senses
Sweetens the stress of suspiring suspicion that sobs in the semblance and sound of a sigh;
Only this oracle opens Olympian, in mystical moods and triangular tenses–
"Life is the lust of a lamp for the light that is dark till the dawn of the day when we die.
Mild is the mirk and monotonous music of memory, melodiously mute as it may be,
While the hope in the heart of a hero is bruised by the breach of men's rapiers, resigned to the rod;
Made meek as a mother whose bosom-beats bound with the bliss-bringing bulk of a balm-breathing baby,
As they grope through the grave-yard of creeds, under skies growing green at a groan for the grimness of God.
Blank is the book of his bounty beholden of old, and its binding is blacker than bluer:
Out of blue into black is the scheme of the skies, and their dews are the wine of the bloodshed of things;
Till the darkling desire of delight shall be free as a fawn that is freed from the fangs that pursue her,
Till the heart-beats of hell shall be hushed by a hymn from the hunt that has harried the kennel of kings.
Ode On The Insurrection In Candia
STR. 1
I laid my laurel-leaf
At the white feet of grief,
Seeing how with covered face and plumeless wings,
With unreverted head
Veiled, as who mourns his dead,
Lay Freedom couched between the thrones of kings,
A wearied lion without lair,
And bleeding from base wounds, and vexed with alien air.
STR. 2
Who was it, who, put poison to thy mouth,
Who lulled with craft or chant thy vigilant eyes,
O light of all men, lamp to north and south,
Eastward and westward, under all men's skies?
For if thou sleep, we perish, and thy name
Dies with the dying of our ephemeral breath;
And if the dust of death o'ergrows thy flame,
Heaven also is darkened with the dust of death.
If thou be mortal, if thou change or cease,
If thine hand fail, or thine eyes turn from Greece,
Thy firstborn, and the firstfruits of thy fame,
God is no God, and man is moulded out of shame.
STR. 3
Is there change in the secret skies,
In the sacred places that see
The divine beginning of things,
The weft of the web of the world?
Is Freedom a worm that dies,
And God no God of the free?
Is heaven like as earth with her kings
And time as a serpent curled
Round life as a tree?
From the steel-bound snows of the north,
From the mystic mother, the east,
From the sands of the fiery south,
From the low-lit clouds of the west,
A sound of a cry is gone forth;
Arise, stand up from the feast,
Let wine be far from the mouth,
Let no man sleep or take rest,
Till the plague hath ceased.
Let none rejoice or make mirth
Till the evil thing be stayed,
Nor grief be lulled in the lute,
Nor hope be loud on the lyre;
Let none be glad upon earth.
O music of young man and maid,
O songs of the bride, be mute.
For the light of her eyes, her desire,
Is the soul dismayed.
It is not a land new-born
That is scourged of a stranger's hand,
That is rent and consumed with flame.
We have known it of old, this face,
With the cheeks and the tresses torn,
With shame on the brow as a brand.
We have named it of old by name,
The land of the royallest race,
The most holy land.
STR. 4
Had I words of fire,
Whose words are weak as snow;
Were my heart a lyre
Whence all its love might flow
In the mighty modulations of desire,
In the notes wherewith man's passion worships woe;
Could my song release
The thought weak words confine,
And my grief, O Greece,
Prove how it worships thine;
It would move with pulse of war the limbs of peace,
Till she flushed and trembled and became divine.
(Once she held for true
This truth of sacred strain;
Though blood drip like dew
And life run down like rain,
It is better that war spare but one or two
Than that many live, and liberty be slain.)
Then with fierce increase
And bitter mother's mirth,
From the womb of peace,
A womb that yearns for birth,
As a man-child should deliverance come to Greece,
As a saviour should the child be born on earth.
STR. 5
O that these my days had been
Ere white peace and shame were wed
Without torch or dancers' din
Round the unsacred marriage-bed!
For of old the sweet-tongued law,
Freedom, clothed with all men's love,
Girt about with all men's awe,
With the wild war-eagle mated
The white breast of peace the dove,
And his ravenous heart abated
And his windy wings were furled
In an eyrie consecrated
Where the snakes of strife uncurled,
And her soul was soothed and sated
With the welfare of the world.
ANT. 1
But now, close-clad with peace,
While war lays hand on Greece,
The kingdoms and their kings stand by to see;
"Aha, we are strong," they say,
"We are sure, we are well," even they;
"And if we serve, what ails ye to be free?
We are warm, clothed round with peace and shame;
But ye lie dead and naked, dying for a name."
ANT. 2
O kings and queens and nations miserable,
O fools and blind, and full of sins and fears,
With these it is, with you it is not well;
Ye have one hour, but these the immortal years.
These for a pang, a breath, a pulse of pain,
Have honour, while that honour on earth shall be:
Ye for a little sleep and sloth shall gain
Scorn, while one man of all men born is free.
Even as the depth more deep than night or day,
The sovereign heaven that keeps its eldest way,
So without chance or change, so without stain,
The heaven of their high memories shall nor wax nor wane.
ANT. 3
As the soul on the lips of the dead
Stands poising her wings for flight,
A bird scarce quit of her prison,
But fair without form or flesh,
So stands over each man's head
A splendour of imminent light,
A glory of fame rearisen,
Of day rearisen afresh
From the hells of night.
In the hundred cities of Crete
Such glory was not of old,
Though her name was great upon earth
And her face was fair on the sea.
The words of her lips were sweet,
Her days were woven with gold,
Her fruits came timely to birth;
So fair she was, being free,
Who is bought and sold.
So fair, who is fairer now
With her children dead at her side,
Unsceptred, unconsecrated,
Unapparelled, unhelped, unpitied,
With blood for gold on her brow,
Where the towery tresses divide;
The goodly, the golden-gated,
Many-crowned, many-named, many-citied,
Made like as a bride.
And these are the bridegroom's gifts;
Anguish that straitens the breath,
Shame, and the weeping of mothers,
And the suckling dead at the breast,
White breast that a long sob lifts;
And the dumb dead mouth, which saith,
How long, and how long, my brothers?"
And wrath which endures not rest,
And the pains of death.
ANT. 4
Ah, but would that men,
With eyelids purged by tears,
Saw, and heard again
With consecrated ears,
All the clamour, all the splendour, all the slain,
All the lights and sounds of war, the fates and fears;
Saw far off aspire,
With crash of mine and gate,
From a single pyre
The myriad flames of fate,
Soul by soul transfigured in funereal fire,
Hate made weak by love, and love made strong by hate.
Children without speech,
And many a nursing breast;
Old men in the breach,
Where death sat down a guest;
With triumphant lamentation made for each,
Let the world salute their ruin and their rest.
In one iron hour
The crescent flared and waned,
As from tower to tower,
Fire-scathed and sanguine-stained,
Death, with flame in hand, an open bloodred flower,
Passed, and where it bloomed no bloom of life remained.
ANT. 5
Hear, thou earth, the heavy-hearted
Weary nurse of waning races;
From the dust of years departed,
From obscure funereal places,
Raise again thy sacred head,
Lift the light up of thine eyes
Where are they of all thy dead
That did more than these men dying
In their godlike Grecian wise?
Not with garments rent and sighing,
Neither gifts of myrrh and gold,
Shall their sons lament them lying,
Lest the fame of them wax cold;
But with lives to lives replying,
And a worship from of old.
EPODE
O sombre heart of earth and swoln with grief,
That in thy time wast as a bird for mirth,
Dim womb of life and many a seed and sheaf,
And full of changes, ancient heart of earth,
From grain and flower, from grass and every leaf,
Thy mysteries and thy multitudes of birth,
From hollow and hill, from vales and all thy springs,
From all shapes born and breath of all lips made,
From thunders, and the sound of winds and wings,
From light, and from the solemn sleep of shade,
From the full fountains of all living things,
Speak, that this plague be stayed.
Bear witness all the ways of death and life
If thou be with us in the world's old strife,
If thou be mother indeed,
And from these wounds that bleed
Gather in thy great breast the dews that fall,
And on thy sacred knees
Lull with mute melodies,
Mother, thy sleeping sons in death's dim hall.
For these thy sons, behold,
Sons of thy sons of old,
Bear witness if these be not as they were;
If that high name of Greece
Depart, dissolve, decease
From mouths of men and memories like as air.
By the last milk that drips
Dead on the child's dead lips,
By old men's white unviolated hair,
By sweet unburied faces
That fill those red high places
Where death and freedom found one lion's lair,
By all the bloodred tears
That fill the chaliced years,
The vessels of the sacrament of time,
Wherewith, O thou most holy,
O Freedom, sure and slowly
Thy ministrant white hands cleanse earth of crime;
Though we stand off afar
Where slaves and slaveries are,
Among the chains and crowns of poisonous peace;
Though not the beams that shone
From rent Arcadion
Can melt her mists and bid her snows decrease;
Do thou with sudden wings
Darken the face of kings,
But turn again the beauty of thy brows on Greece;
Thy white and woundless brows,
Whereto her great heart bows;
Give her the glories of thine eyes to see;
Turn thee, O holiest head,
Toward all thy quick and dead,
For love's sake of the souls that cry for thee;
O love, O light, O flame,
By thine own Grecian name,
We call thee and we charge thee that all these be free.
One of twain, twin-born with flowers that waken,
Now hath passed from sense of sun and rain:
Wind from off the flower-crowned branch hath shaken
One of twain.One twin flower must pass, and one remain:
One, the word said soothly, shall be taken,
And another left: can death refrain?Two years since was love's light song mistaken,
Blessing then both blossoms, half in vain?
Night outspeeding light hath overtaken
One of twain.
Night and light? O thou of heart unwary,
Love, what knowest thou here at all aright,
Lured, abused, misled as men by fairy
Night and light?
Haply, where thine eyes behold but night,
Soft as o'er her babe the smile of Mary
Light breaks flowerwise into new-born sight.
What though night of light to thee be chary?
What though stars of hope like flowers take flight?
Seest thou all things here, where all see vary
Night and light?
Soul within sense, immeasurable, obscure,
Insepulchred and deathless, through the dense
Deep elements may scarce be felt as pure
Soul within sense.From depth and height by measurers left immense,
Through sound and shape and colour, comes the unsure
Vague utterance, fitful with supreme suspense.All that may pass, and all that must endure,
Song speaks not, painting shews not: more intense
And keen than these, art wakes with music's lure
Soul within sense.
Love, out of the depth of things,
As a dewfall felt from above,
From the heaven whence only springs
Love,Love, heard from the heights thereof,
The clouds and the watersprings,
Draws close as the clouds remove.And the soul in it speaks and sings,
A swan sweet-souled as a dove,
An echo that only rings
Love.
Recollections
I.
Years upon years, as a course of clouds that thicken
Thronging the ways of the wind that shifts and veers,
Pass, and the flames of remembered fires requicken
Years upon years.
Surely the thought in a man's heart hopes or fears
Now that forgetfulness needs must here have stricken
Anguish, and sweetened the sealed-up springs of tears.
Ah, but the strength of regrets that strain and sicken,
Yearning for love that the veil of death endears,
Slackens not wing for the wings of years that quicken –
Years upon years.
II.
Years upon years, and the flame of love's high altar
Trembles and sinks, and the sense of listening ears
Heeds not the sound that it heard of love's blithe psalter
Years upon years.
Only the sense of a heart that hearkens hears,
Louder than dreams that assail and doubts that palter,
Sorrow that slept and that wakes ere sundawn peers.
Wakes, that the heart may behold, and yet not falter,
Faces of children as stars unknown of, spheres
Seen but of love, that endures though all things alter,
Years upon years.
III.
Years upon years, as a watch by night that passes,
Pass, and the light of their eyes is fire that sears
Slowly the hopes of the fruit that life amasses
Years upon years.
Pale as the glimmer of stars on moorland meres
Lighten the shadows reverberate from the glasses
Held in their hands as they pass among their peers.
Lights that are shadows, as ghosts on graveyard grasses,
Moving on paths that the moon of memory cheers,
Shew but as mists over cloudy mountain passes
Years upon years.
Sorrow
SORROW, on wing through the world for ever,
Here and there for awhile would borrow
Rest, if rest might haply deliver
Sorrow.
One thought lies close in her heart gnawn thorough
With pain, a weed in a dried-up river,
A rust-red share in an empty furrow.
Hearts that strain at her chain would sever
The link where yesterday frets to-morrow:
All things pass in the world, but never
Sorrow.
There is no woman living who draws breath
So sad as I, though all things sadden her.
There is not one upon life's weariest way
Who is weary as I am weary of all but death.
Toward whom I look as looks the sunflower
All day with all his whole soul toward the sun;
While in the sun's sight I make moan all day,
And all night on my sleepless maiden bed.
Weep and call out on death, O Love, and thee,
That thou or he would take me to the dead.
And know not what thing evil I have done
That life should lay such heavy hand on me.Alas! Love, what is this thou wouldst with me?
What honor shalt thou have to quench my breath,
Or what shall my heart broken profit thee?
O Love, O great god Love, what have I done,
That thou shouldst hunger so after my death?
My heart is harmless as my life's first day:
Seek out some false fair woman, and plague her
Till her tears even as my tears fill her bed:
I am the least flower in thy flowery way,
But till my time be come that I be dead,
Let me live out my flower-time in the sun,
Though my leaves shut before the sunflower.O Love, Love, Love, the kingly sunflower!
Shall he the sun hath looked on look on me,
That live down here in shade, out of the sun,
Here living in the sorrow and shadow of death?
Shall he that feeds his heart full of the day
Care to give mine eyes light, or my lips breath?
Because she loves him, shall my lord love her
Who is as a worm in my lord's kingly way?
I shall not see him or know him alive or dead;
But thou, I know thee, O Love, and pray to thee
That in brief while my brief life-days be done,
And the worm quickly make my marriage-bed.
For underground there is no sleepless bed.
But here since I beheld my sunflower
These eyes have slept not, seeing all night and day
His sunlike eyes, and face fronting the sun.
Wherefore, if anywhere be any death,
I fain would find and fold him fast to me,
That I may sleep with the world's eldest dead,
With her that died seven centuries since, and her
That went last night down the night-wandering way.
For this is sleep indeed, when labor is done,
Without love, without dreams, and without breath,
And without thought, O name unnamed! of thee.
Ah! but, forgetting all things, shall I thee?
Wilt thou not be as now about my bed
There underground as here before the sun?
Shall not thy vision vex me alive and dead,
Thy moving vision without form or breath?
I read long since the bitter tale of her
Who read the tale of Launcelot on a day,
And died, and had no quiet after death,
But was moved ever along a weary way,
Lost with her love in the underworld; ah me,
O my king, O my lordly sunflower,
Would God to me, too, such a thing were done!
But if such sweet and bitter things be done,
Then, flying from life, I shall not fly from thee.
For in that living world without a sun
Thy vision will lay hold upon me dead,
And meet and mock me, and mar my peace in death.
Yet if being wroth, God had such pity on her,
Who was a sinner and foolish in her day,
That even in hell they twain should breathe one breath,
Why should he not in some wise pity me?
So if I sleep not in my soft strait bed,
I may look up and see my sunflower
As he the sun, in some divine strange way.
O poor my heart, well knowest thou in what way
This sore sweet evil unto us was done.
For on a holy and a heavy day
I was arisen out of my still small bed
To see the knights tilt, and one said to me
"The king;" and seeing him, somewhat stopped my breath;
And if the girl spake more, I heard her not,
For only I saw what I shall see when dead,
A kingly flower of knights, a sunflower,
That shone against the sunlight like the sun,
And like a fire, O heart, consuming thee,
The fire of love that lights the pyre of death.
Howbeit I shall not die an evil death
Who have loved in such a sad and sinless way,
That this my love, lord, was no shame to thee.
So when mine eyes are shut against the sun,
O my soul's sun, O the world's sunflower,
Thou nor no man will quite despise me dead.
And dying I pray with all my low last breath
That thy whole life may be as was that day,
That feast-day that made trothplight death and me,
Giving the world light of thy great deeds done;
And that fair face brightening thy bridal bed,
That God be good as God hath been to her.
That all things goodly and glad remain with her,
All things that make glad life and goodly death;
That as a bee sucks from a sunflower
Honey, when summer draws delighted breath,
Her soul may drink of thy soul in like way,
And love make life a fruitful marriage-bed
Where day may bring forth fruits of joy to day
And night to night till days and nights be dead.
And as she gives light of her love to thee,
Give thou to her the old glory of days long done;
And either give some heat of light to me,
To warm me where I sleep without the sun.
O sunflower make drunken with the sun,
O knight whose lady's heart draws thine to her,
Great king, glad lover, I have a word to thee.
There is a weed lives out of the sun's way,
Hid from the heat deep in the meadow's bed,
That swoons and whitens at the wind's least breath,
A flower star-shaped, that all a summer day
Will gaze her soul out on the sunflower
For very love till twilight finds her dead.
But the great sunflower heeds not her poor death,
Knows not when all her loving life is done;
And so much knows my lord the king of me.
Ay, all day long he has no eye for me;
With golden eye following the golden sun
From rose-colored to purple-pillowed bed,
From birthplace to the flame-lit place of death,
From eastern end to western of his way,
So mine eye follows thee, my sunflower,
So the white star-flower turns and yearns to thee,
The sick weak weed, not well alive or dead,
Trod under foot if any pass by her,
Pale, without color of summer or summer breath
In the shrunk shuddering petals, that have done
No work but love, and die before the day.
But thou, to-day, to-morrow, and every day,
Be glad and great, O love whose love slays me.
Thy fervent flower made fruitful from the sun
Shall drop its golden seed in the world's way,
That all men thereof nourished shall praise thee
For grain and flower and fruit of works well done;
Till thy shed seed, O shining sunflower,
Bring forth such growth of the world's garden-bed
As like the sun shall outlive age and death.
And yet I would thine heart had heed of her
Who loves thee alive; but not till she be dead.
Come, Love, then, quickly, and take her utmost breath.
Song, speak for me who am dumb as are the dead;
From my sad bed of tears I send forth thee,
To fly all day from sun's birth to sun's death
Down the sun's way after the flying sun,
For love of her that gave thee wings and breath
Ere day be done, to seek the sunflower.
Here, where the world is quiet;
Here, where all trouble seems
Dead winds' and spent waves' riot
In doubtful dreams of dreams;
I watch the green field growing
For reaping folk and sowing,
For harvest-time and mowing,
A sleepy world of streams.
I am tired of tears and laughter,
And men that laugh and weep;
Of what may come hereafter
For men that sow to reap:
I am weary of days and hours,
Blown buds of barren flowers,
Desires and dreams and powers
And everything but sleep.Here life has death for neighbour
And far from eye or ear
Wan waves and wet winds labour,
Weak ships and spirits steer;
They drive adrift, and whither
They wot not who make thither;
But no such winds blow hither,
And no such things grow here.No growth of moor or coppice,
No heather-flower or vine,
But bloomless buds of poppies,
Green grapes of Proserpine,
Pale beds of blowing rushes
Where no leaf blooms or blushes
Save this whereout she crushes
For dead men deadly wine.
Pale, without name or number,
In fruitless fields of corn,
They bow themselves and slumber
All night till light is born;
And like a soul belated,
In hell and heaven unmated,
By cloud and mist abated
Comes out of darkness morn.
Though one were strong as seven,
He too with death shall dwell,
Nor wake with wings in heaven,
Nor weep for pains in hell;
Though one were fair as roses,
His beauty clouds and closes;
And well though love reposes,
In the end it is not well.
Pale, beyond porch and portal,
Crowned with calm leaves, she stands
Who gathers all things mortal
With cold immortal hands;
Her languid lips are sweeter
Than love's who fears to greet her
To men that mix and meet her
From many times and lands.
She waits for each and other,
She waits for all men born;
Forgets the earth her mother,
The life of fruits and corn;
And spring and seed and swallow
Take wing for her and follow
Where summer song rings hollow
And flowers are put to scorn.
There go the loves that wither,
The old loves with wearier wings;
And all dead years draw thither,
And all disastrous things;
Dead dreams of days forsaken,
Blind buds that snows have shaken,
Wild leaves that winds have taken,
Red strays of ruined springs.
We are not sure of sorrow,
And joy was never sure;
To-day will die to-morrow;
Time stoops to no man's lure;
And love, grown faint and fretful,
With lips but half regretful
Sighs, and with eyes forgetful
Weeps that no loves endure.
From too much love of living,
From hope and fear set free,
We thank with brief thanksgiving
Whatever gods may be
That no life lives for ever;
That dead men rise up never;
That even the weariest river
Winds somewhere safe to sea.
Then star nor sun shall waken,
Nor any change of light:
Nor sound of waters shaken,
Nor any sound or sight:
Nor wintry leaves nor vernal,
Nor days nor things diurnal;
Only the sleep eternal
In an eternal night.
The Higher Pantheism in a Nutshell
One, who is not, we see: but one, whom we see not, is:
Surely this is not that: but that is assuredly this.
What, and wherefore, and whence? for under is over and under:
If thunder could be without lightning, lightning could be without thunder.
Doubt is faith in the main: but faith, on the whole, is doubt:
We cannot believe by proof: but could we believe without?
Why, and whither, and how? for barley and rye are not clover:
Neither are straight lines curves: yet over is under and over.
Two and two may be four: but four and four are not eight:
Fate and God may be twain: but God is the same thing as fate.Ask a man what he thinks, and get from a man what he feels:
God, once caught in the fact, shows you a fair pair of heels.Body and spirit are twins: God only knows which is which:
The soul squats down in the flesh, like a tinker drunk in a ditch.
More is the whole than a part: but half is more than the whole:
Clearly, the soul is the body: but is not the body the soul?
One and two are not one: but one and nothing is two:
Truth can hardly be false, if falsehood cannot be true.
Once the mastodon was: pterodactyls were common as cocks:
Then the mammoth was God: now is He a prize ox.
Parallels all things are: yet many of these are askew:
You are certainly I: but certainly I am not you.
Springs the rock from the plain, shoots the stream from the rock:
Cocks exist for the hen: but hens exist for the cock.
God whom we see not, is: and God, who is not, we see:
Fiddle, we know, is diddle: and diddle, we take it, is dee.
Deep desire, that pierces heart and spirit to the root,
Finds reluctant voice in verse that yearns like soaring fire,
Takes exultant voice when music holds in high pursuit
Deep desire.Keen as burns the passion of the rose whose buds respire,
Strong as grows the yearning of the blossom toward the fruit,
Sounds the secret half unspoken ere the deep tones tire.Slow subsides the rapture that possessed love's flower-soft lute,
Slow the palpitation of the triumph of the lyre:
Still the soul feels burn, a flame unslaked though these be mute,
Deep desire.
A roundel is wrought as a ring or a starbright sphere,
With craft of delight and with cunning of sound unsought,
That the heart of the hearer may smile if to pleasure his ear
A roundel is wrought.
Its jewel of music is carven of all or of aught–
Love, laughter, or mourning–remembrance of rapture or fear–
That fancy may fashion to hang in the ear of thought.
As a bird's quick song runs round, and the hearts in us hear
Pause answer to pause, and again the same strain caught,
So moves the device whence, round as a pearl or tear,
A roundel is wrought.
SEE MORE: